Food truck garden will feature permanent open-air bar with local beer, coffee on tap
The much-anticipated food truck garden in Affton, 9 Mile Garden, will have a permanent on-site bar alongside its array of food trucks.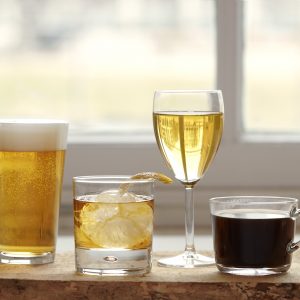 The 3,500-square-foot open-air bar at 9375 Gravois Road within Affton Plaza will be called The Canteen @ 9 Mile Garden and will feature beer, wine, cocktails and cold brew on tap for guests at Missouri's first food truck garden, Affton Plaza developers announced Monday.
The bar and food truck garden are both slated to open in spring 2020, with the project headed up by managing partner Brian Hardesty of Guerrilla Street Food fame.
The new bar inside the garden, which developers called a "modern drafthouse," will serve as an anchor for the 9 Mile Garden outdoor entertainment district, offering a "wide selection" of draft beer from the best of local and national breweries alongside a rotating selection of wines, cocktails and cold brew by Blueprint Coffee on tap.
Four 16-foot garage doors will retract to transform The Canteen into an open-air bar alongside the outside food trucks, and beer drinkers can enjoy a large outdoor patio with plenty of seating overlooking the food truck garden, according to a news release.
The bar will feature large communal tables and a huge selection of free games to play and live music.
In addition to its regular service hours, The Canteen can be reserved for private events up to 200 guests.
Hardesty said in the release, "9 Mile Garden is all about enjoying food, entertainment, and community in a family-friendly setting, and The Canteen is part of that vision."
Customers will be able to purchase drinks at the bar and then visit any part of the food truck garden, Hardesty added.
Developers describe 9 Mile Garden as a "family-focused entertainment district where you'll find a feast of local food and drinks, outdoor movies, live music and performances, community events and more. Six days a week, 9 Mile Garden will feature a daily rotation of St. Louis' best and most beloved food trucks open for lunch and dinner services."
A jumbo screen will show outdoor movies and livestream sporting events, and a permanent stage will play host to local and national entertainers sharing live music and performances.
Retail center Affton Plaza is owned and operated by Seneca Commercial Real Estate.