Flyers' squad boasts two state qualifiers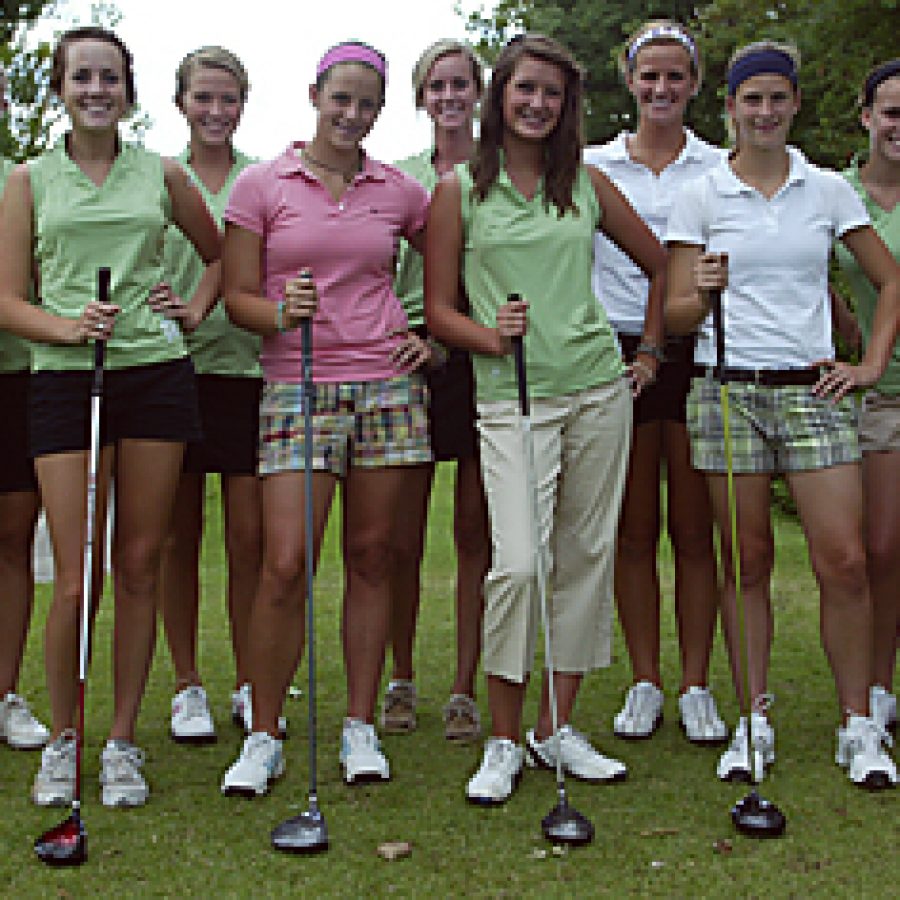 With two state qualifiers returning from last year, the Lindbergh High School girls' golf team is focused on sending more than a pair of golfers to the Missouri Class 2 state championships this fall.
"We're looking pretty good right now," Lindbergh head coach Mike Tyler told the Call. "We've got a few girls returning with two of them being state qualifiers from last year."
Senior Lisa Zehrt returns this season after tying for 84th place at the state championships with a two-day combined score of 197.
"Lisa's struggled here early in the season, but she's strong in her technique," Tyler said. "I think that as the season wears on, she'll keep playing better and better."
 Junior Kayla Luber also qualified for the state championships last season and placed 105th with a two-day combined score of 205.
"Kayla is pretty consistent all the way through her game," Tyler said. "There's nothing that really shakes her when she's out on the course."
Sophomore Kirsti Meyer is a talented athlete who has the potential to be a solid player throughout her career at Lindbergh.
"Kirsti's an amazing athlete," Tyler said. "She's absorbing everything I tell her like a sponge and I think she's going to turn into an awesome player."
Another sophomore who could make an impact this season is Rachel Marchi.
"Rachel was a nice surprise last year," Tyler said. "She's a very competitive player and has improved a lot since last year."
Senior Kayla Colona also has the potential to bolster the Flyers' lineup.
"Kayla's improved a lot this season," Tyler said. "She's kind of a wild card and could be that person that comes through in the clutch for us."
Tyler also is impressed with the play of seniors Lauren Bond, Katlyn Kelly and Kristin Moran.
"They're such hard workers and all three of them came in after their freshman year," Tyler said. "Their hard work is making up for lost time on the course."
Lindbergh Girls' Golf
Aug. 26 Seckman/Potosi A 3 p.m.
Aug. 27 Mehlville/Potosi A 3 p.m.
Sept. 2 Lafayette A 3 p.m.
Sept. 8 Riverside Tourney A TBA
Sept. 9 Marquette A 3 p.m.
Sept. 16 Fox A 3 p.m.
Sept. 17 Parkway C./Northwest A 3:30 p.m.
Sept. 22 Lindbergh Invitational A TBA
Sept. 24 Parkway South A 3 p.m.
Sept. 29 Conference Tourney A TBA
Oct. 1 Kirkwood A 3:30 p.m.
Oct. 5 Districts A TBA