Firm's survey results far off from Prop C election tallies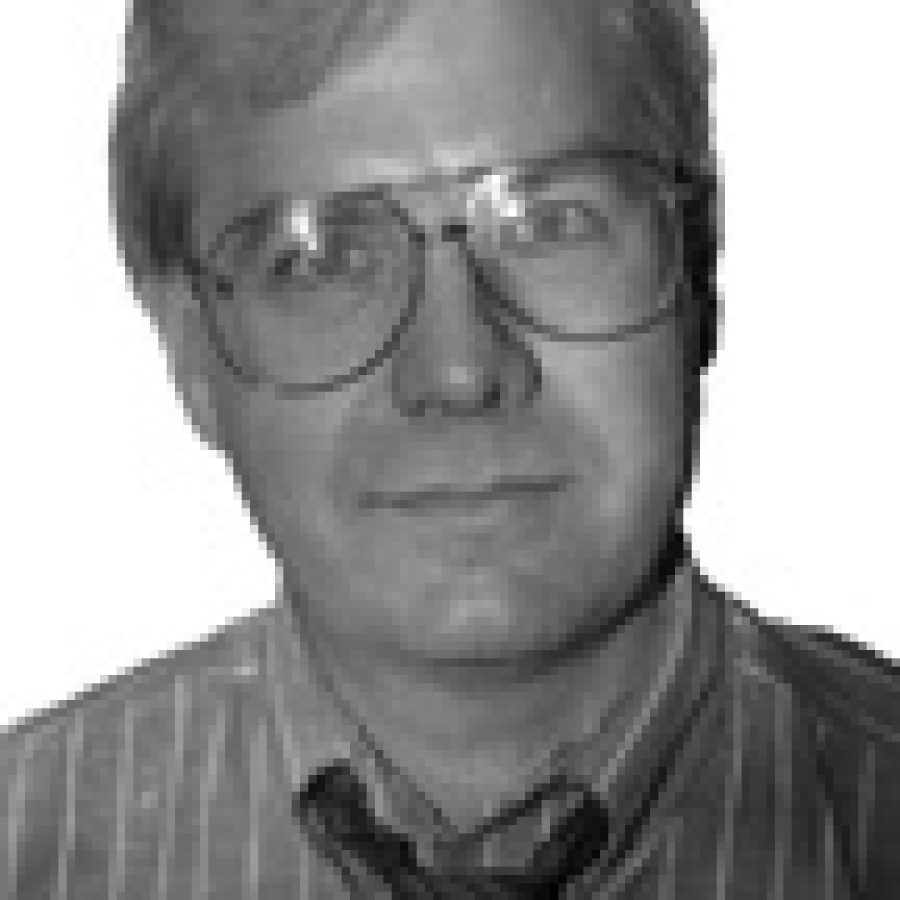 The Call's Evan Young reports today that Mehlville School District leaders plan to ask the community why more than 23,000 voters last week rejected Proposition C, a proposed 88-cent tax-rate increase.
Prop C, which would have generated $15.4 million annually for the district beginning with the 2011-2012 school year, received 13,971 "yes" votes — 37.4 percent — and 23,357 "no" votes — 62.6 percent, according to unofficial election results.
Given such an overwhelming defeat, we certainly don't have all the answers that Mehlville leaders are seeking, but it's safe to say the Board of Education's decision to proceed with placing an 88-cent tax-rate increase on the ballot was premised in part on the results of a telephone survey conducted by public relations firm UNICOM•ARC.
As readers may recall, that survey of district residents showed roughly 51 percent of voters likely would support a possible 94-cent tax-rate increase to fund recommendations in the district's long-range improvement plan, COMPASS II — Charting the Oakville-Mehlville Path to Advance Successful Schools. The survey's margin of error was plus or minus 4.4 percent. The board later opted to place an 88-cent tax-rate increase before voters.
We were skeptical of the survey results, given the state of the economy and the heat the Board of Education was receiving over its handling of Superintendent Terry Noble's contract — since relinquished — that provided him a roughly $44,000 raise.
We became even more skeptical when Board of Education Vice President Venki Palamand revealed during a board retreat that the survey results presented to the school board had been "weighted." We could be wrong, but we don't recall any UNICOM•ARC survey results for Mehlville being weighted in the past.
But UNICOM•ARC officials said the unweighted results were not accurate because they were not representative of Mehlville's population.
The unweighted survey results showed about 45 percent of respondents would favor — and about 51 percent would oppose — a possible 94-cent tax-rate increase referendum.
Board President Tom Diehl was unfazed by the weighting of the survey results, even after Palamand said at the retreat, "It moved five points. Your numbers moved five points. So that's pretty significant, between 45 and 51 percent."
Diehl responded, "But it's a common way that you do surveys. When Gallup is trying to determine whether (Robin) Carnahan or (Roy) Blunt is ahead, they know about how many registered Democrats they have and how many registered Republicans they have. Then if they look and see: 'Gosh, we have 200 more Republicans than we should have for a random survey, they'll weight the Democratic ones accordingly and make that adjustment. So this is very common. Gosh, probably every opinion survey does that …"
"Which is why UNICOM•ARC is always so accurate," board member Karl Frank Jr. said.
So how accurate was UNICOM•ARC with its survey results compared to the unofficial outcome of last week's election?
Certainly the public relations firm wasn't even in the ballpark with its weighted survey results when it found that roughly 51 percent of voters likely would support a 94-cent tax-rate increase. Compare that to the 37.4 percent of voters who favored Prop C. That comes nowhere near the margin of error of plus or minus 4.4 percent.
Much closer — but still not within the margin of error — was the "final ask" of the unweighted survey results in which roughly 45 percent of respondents said they would favor a 94-cent tax-rate increase.
Probably the closest number to the actual election results — and within the margin of error — is the "initial ask" on the unweighted survey in which exactly 40 percent of respondents said they would favor a 94-cent tax-rate increase.
So why were the weighted survey results given so much credence? We can only conclude that the Board of Education put their faith and trust into UNICOM•ARC and its president, Rod Wright, given the firm's long association with the Mehlville School District.
For example, a survey conducted in July 2008 by UNICOM•ARC, found that 64.8 percent of respondents would favor a debt-service transfer of 31 cents per $100 of assessed valuation into the district's operating fund. In November 2008, that debt-service transfer was approved by 62.17 percent of voters.
Given that kind of accuracy, board members most likely wanted to believe what the public relations firm was selling — hope that a 94-cent or an 88-cent tax-rate increase stood a chance at the polls.
The Mehlville School District over the past year has paid UNICOM•ARC more than $100,000, including $18,250 for the telephone survey.
Were Board of Education members misled about the survey results?
Misled might be too strong a word, but given the fact that the election results were nowhere near what the survey projected, we believe UNICOM•ARC should return the $18,250 to the district.