FAST wins Ozark Division 1 for second consecutive year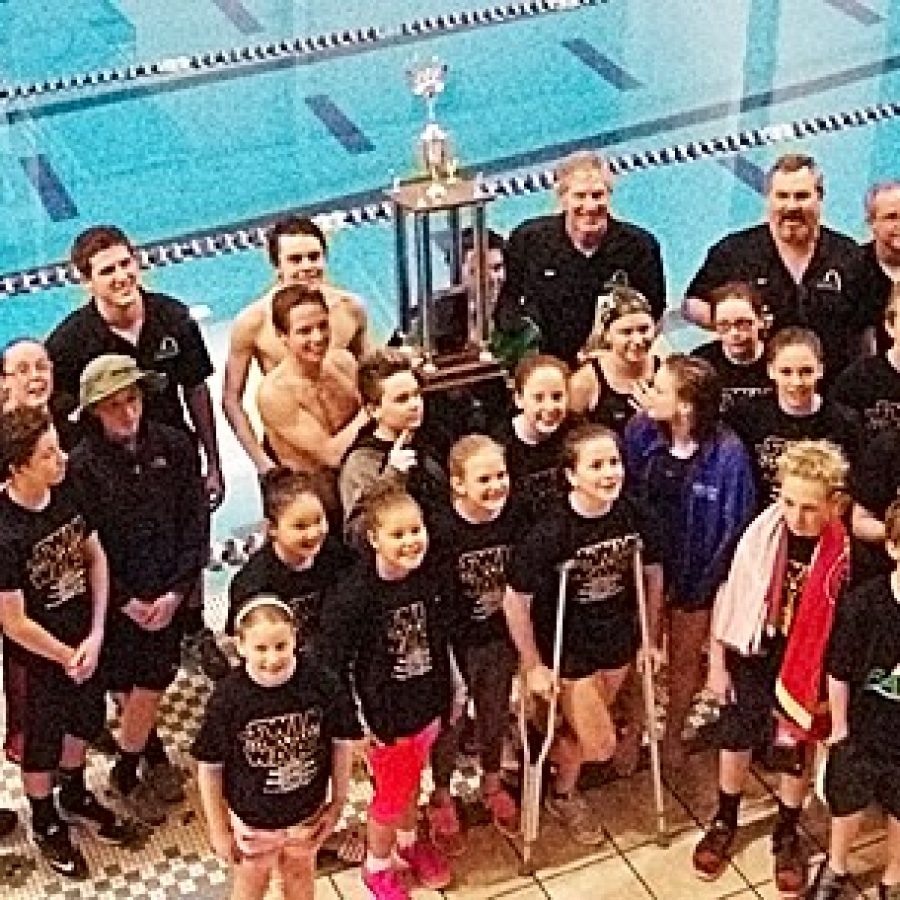 The Flyers Aquatic Swim Team, or FAST, recently captured the Ozark Swimming Division 1 Swim Meet championship for the second consecutive year.
This year's competition was comprised of 21 swim teams from Illinois and Missouri. Competing over the course of the three-day meet at the St. Peter's Rec-Plex were 621 swimmers ranging in age from 8 to 14.
To attend the Division 1 meet, swimmers had to qualify with a specific time for each event. FAST sent 104 swimmers to compete.
FAST won the 11-12 girls' age group and the overall boys' age groups. FAST finished second in the 10-and-under girls' group, 10 and under boys' group, 11-12 boys' group and 13-14 boys' group. FAST finished third in the 13-14 girls' group.
FAST's Emily Traube won the 11-12 girls' High Point Award, and won all seven of her individual events.
For the boys, FAST's Dylan Murphy won the 9-10 boys' High Point Award, and Henry Hardeman finished second in High Point for the 11-12 age bracket.
FAST started the third and final day of the meet with a small lead, but pulled ahead by winning seven of 10 freestyle relays, which was more than all of the other teams combined.
FAST's Head Coach Jim Halliburton stated in a news release, "(The) Ozark Division I Championship win was a total team effort. It took a lot of swimmers, who swam very hard, swam a lot of races and relays and swam very fast and placed very well.
"It also took a lot of good coaching from a lot of great FAST coaches. Winning the Division 1 championship this year makes me so proud to be associated with FAST."
Halliburton also serves as the head swim coach at St. Louis University.
With the Division 1 win secured, FAST next looks to score big this weekend in Oklahoma.
"FAST will take 23 swimmers to Jenks, Okla., for the Sectional Championship, which features the top swimmers of any age from the states of Kansas, Oklahoma, Nebraska, Arkansas, Missouri and the Southern part of Illinois," Halliburton stated in the release. "After Sectionals, FAST's 8-and-under age bracket will compete in their Division Championship meet March 12 and 13 at Pattonville High School.
"FAST ends the season with the 18-and-under NCSA Junior National Championship held in Orlando, Fla., March 15 through 19, 2016."
FAST is a competitive swim team serving the St. Louis area with swimmers ranging in abilities from beginner to Olympic trial qualifiers. For more information, visit
.