Crestwood mall project won't proceed without aid, panel told
First of two parts: Extraordinary site costs pose need for aid, developer says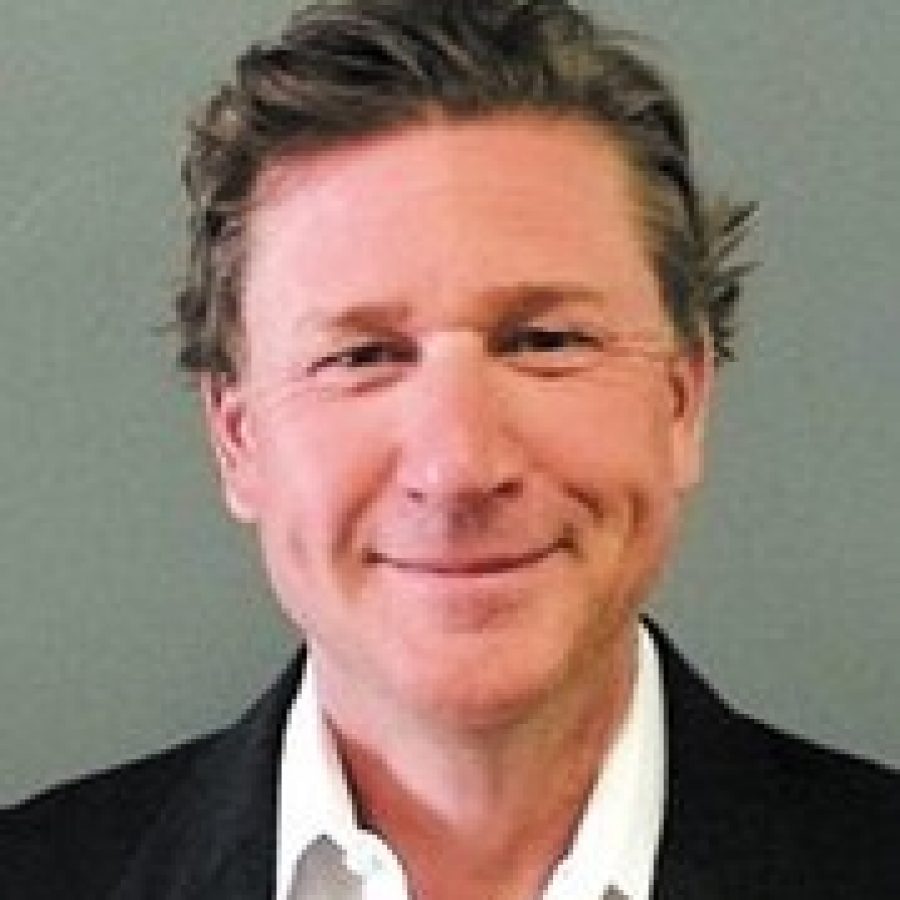 First of two parts
The proposed redevelopment of the former Crestwood Plaza is "risky" and will not proceed without economic assistance, according to the mall owner's revised proposal for the site.
Bob Burk, managing partner of Chicago-based UrbanStreet Group, presented the revised redevelopment proposal for the mall property last week during the first meeting of the Crestwood Tax-Increment Financing Commission.
UrbanStreet Group, which purchased the mall last year for $2.625 million, submitted the only response to the city's request for proposals to redevelop the 48-acre site at Watson and Sappington roads.
The mall owner originally requested nearly $28 million in economic assistance, including tax-increment financing, or TIF, for a roughly $99.5 million mixed-use project.
UrbanStreet now is requesting about $25 million in economic assistance for a $104.3 million mixed-use project, Burk told the TIF Commission Dec. 16.
UrbanStreet's proposed mixed-use development for the mall site, most recently called Crestwood Court, includes one large retail facility, a multi-screen movie theater, a fitness center, two dine-in restaurants, an office building, a 225-unit apartment complex currently envisioned as senior housing and 11 to 13 acres of open space and community gardens, including stormwater management.
During his presentation, Burk told the commission that the existing structures on the site will have to be demolished.
"… The buildings themselves are obsolete … We have a history of adaptive reuse," he said. "We look at everything we purchase from the idea is there any salvageability to it? These buildings are unfortunately mechanically obsolete. They're physically obsolete … Its current state is in rapid decline. There's extensive water damage. There's some environmental conditions there. Again, we have analyzed this fully.
"We feel that the buildings need to come down to best utilize the site moving forward …"
The site itself presents quite a challenge because it slopes extensively and has severe topographical issues, Burk said.
Another challenge is the lack of any water-management infrastructure.
"… That site, given its development from the '50s, it does not meet or even come close to meeting any sort of water-reclamation, water-detention, water-purification issues. The runoff off of this site, in its current condition, is not even close to those regulations …," Burk said. "Our goal here is conceptually to bring a mixed-used development, a walkable and a sustainable self-contained environment down there that can also — will re-invigorate this Watson Road corridor and bring it back into that central district right there …"
Of the $104.3 million budget, Burk said, "Close to $26 (million) or $27 million of that is infrastructure-related. Therein lies the crux of our issue. We are looking at a substantial and quantifiable expense to get this property … into a stage or into a phase or a condition where it is developable, for lack of a better word."
That brings into play UrbanStreet's request for $15 million in TIF, $5 million in Community Improvement District, or CID, funds, and $5 million in Transportation Development District, or TDD, funds.
"This goes to the heart of why we're here and why I'm standing up here and asking for participation," Burk said. "From day one, we were aware that the site had serious issues, and working with the consultants and working with our team, as well as mainly the city's consultants, this is, we feel … a textbook example of a TIF project. It's severely blighted. It has extraordinary infrastructure costs. We have what we feel are strong public-benefit amenities. It is at the core, we feel, of what can rejuvenate that corridor along Watson Road.
"… What we consider extraordinary infrastructure costs are demolition of these obsolete buildings. It's basically addressing the extraordinary site conditions of site slope and topographical issues, as well as the water management, which is an enormous issue. We view this as a linchpin to repositioning Watson Road …"
Burk acknowledged concerns raised by Lindbergh Schools officials over the proposed 225-unit apartment complex.
Superintendent Jim Simpson has said he believes UrbanStreet's plan to construct 225 apartments "is the worst scenario for Lindbergh Schools," as it would exacerbate the aggressive enrollment growth that already is challenging the district.
UrbanStreet's revised proposal states that if the apartments are not developed as senior housing, "The developer proposes that the Lindbergh School District and the other applicable taxing districts receive the real-estate tax revenues from the project's residential component …"
"There's been an enormous amount of discussion about the residential component of this project. We are steadfastly in support of the school district. Our position is very clear: If there are market-rate housing units going in there … those taxes will pass through (to Lindbergh Schools and other taxing entities) …," Burk said, noting both school district officials and the community were quite vocal in their opposition to sending more students to Crestwood Elementary School without additional tax dollars going to the district.
"… We listened to that and the idea of students being placed into a school district without funding has never been our intent. So I want to be very clear on that. If there is market-rate housing out there, we will not capture those taxes off the TIF …"
Burk also acknowledged questions have been raised about the lack of specifics regarding potential tenants, but noted the site's history has made it difficult to secure agreements with users.
"… What we have here is a situation where we're out in the marketplace right now actively with our brokers discussing and meeting with potential users. The users that we're engaged with fit into the parameters. We've been very consistent with that," he said.
"They're out there. We are very, very confident that we can secure them … Collectively we need to go out to that marketplace," Burk said, adding, "This site has a history in the marketplace. The potential users are aware of that history. They are looking for a signal from collectively, again, from the private sector and the public sector that this project has the capacity to move forward …"
But he said, "We are in a chicken-and-egg (situation), for lack of a better term. We need to demonstrate that we can get this done …"
Regarding the need for economic assistance, UrbanStreet's revised proposal states the project "is not feasible without the requested $25 million in TIF, CID and TDD financing for the project's extraordinary infrastructure costs and will not proceed without that TIF, CID and TDD financing."
The next TIF Commission meeting will take place at 7 p.m. Wednesday, Jan. 20, at the Government Center, 1 Detjen Drive.
Next time: Burk fields questions from TIF Commission members about UrbanStreet's revised proposal.