Crestwood mall owner could present redevelopment plan before year's end
Board of Aldermen to meet in work session Sept. 30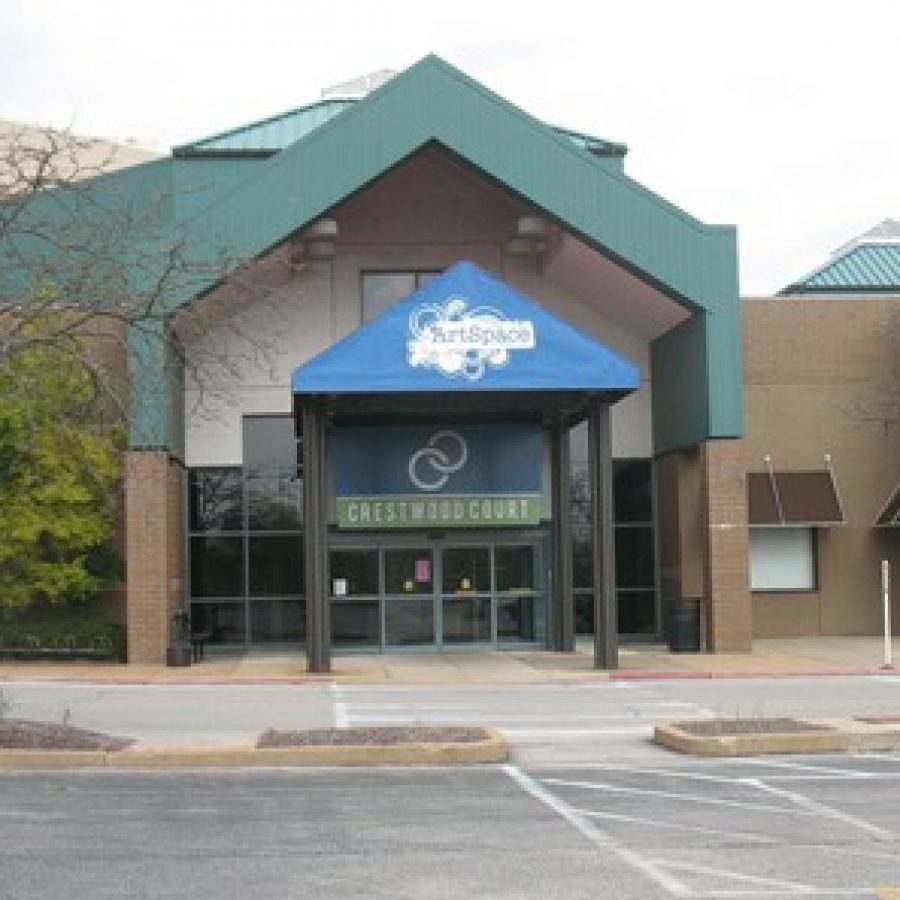 Crestwood officials anticipate that a redevelopment proposal for the former Crestwood Court site could be presented to the city before the end of the year.
Mayor Gregg Roby told the city's Economic Development Commission last week that Chicago developer UrbanStreet Group, which owns the 1.5-million-square-foot, 47-acre mall property at Watson and Sappington roads, is getting close to presenting a proposal to city officials before the end of the year.
UrbanStreet purchased the mall property from Chicago-based Centrum Partners and New York-based Angelo, Gordon & Co., which owned the majority stake in the site.
Centrum and Angelo, Gordon bought the mall in 2008 for $17.5 million from Westfield Group, which bought it in 1998 from Hycel Properties for $106.4 million.
Centrum and Angelo, Gordon put the mall property up for sale on the auction website
this spring and UrbanStreet submitted a high bid of $3.65 million. St. Louis County property records show the sale price at $2.625 million.
During a discussion about engaging citizens regarding the mall and a vision for the city in general at the Sept. 16 Economic Development Commission meeting, Roby was asked about the mall.
"Obviously, they've started a process. They have also indicated that they would like public input along the way," he said. "I wouldn't expect to see anything much before probably the end of this year, but we as a city have started a process, as you've done here, by engaging several outside organizations and individuals that are going to come in to basically provide our Board of Aldermen through work sessions with information on the various aspects of redevelopment and the planning process.
"We have been asked to consider moving this process forward, which is why we are doing this in anticipation that they're getting close to presenting something to us before the end of the year."
Commission Chairman Grant Mabie asked Roby, "With that kind of loose timetable in mind with respect to citizen engagement, is that something you would expect this commission to take the lead on, or is that something the Board of Aldermen already has plans in mind for?"
Roby replied, "That's a good question. I think that everybody has kind of been in a position to where we weren't sure how things were going to move forward from the standpoint of that development … One of the big delays, so to speak, has been in the environmental process wherein they've finished phase one. They've completed phase two. We have not yet received a report on that, but that's going to be a very telling amount of information, and it will determine then what kind of dollars are going to be required to go in and remove asbestos and/or any other contaminants …
"So there are still so many things there that are yet unknown, that I think that's probably one of the things that is delaying — potentially delaying — a more-rapid process here."
Mabie said, "Certainly, and can you think of any reason why it wouldn't, I guess, be appropriate for say (commission member) Anne (Milford) to reach out to St. Louis County and look into funding sources for surveys, citizen engagement, that sort of thing … whether it's limited to this project or even citywide?"
Roby said, "… No, and I think that we've been encouraged and have basically reached out to a number of different groups with regards to traffic studies and plans that will basically be all-inclusive in whatever redevelopment we do. East West Gateway Council, the Great Rivers Greenway, these are all organizations that have — can provide us with input to help us with our redevelopment because we don't want to build just a redevelopment of the mall property. We want this project to basically encompass a lot of other areas along Watson Road …
"So there's just a lot of groups that we have talked to and reached out to," the mayor continued, including the St. Louis Economic Development Partnership.
"… We've got a presentation coming up in a work session the end of this month — I believe it's the 30th of September — where we're going to have some training for the board in a work session on redevelopment and that type of thing … And then I would say, it probably isn't going to be too far or too long after that, but we will most likely be looking to issue an RFP (request for proposals) for planners," Roby said.
That work session will take place at 7 p.m. Tuesday, Sept. 30, at City Hall, 1 Detjen Drive.
Milford said, "… So perhaps maybe the next step would be to consider doing a — some sort of community-visioning. To echo what Mayor Roby's saying, it's the broader community. It's looking overall about what kind of place the residents of Crestwood and businesses would like to see here, more broadly, not just limited to that mall redevelopment.
"And some of the ideas or feedback that's garnered from that, from the engagement, could potentially help guide what the developer maybe does down the road, but really it's just trying to take the pulse of the community, which hasn't been done in a really long time and quantify it …That doesn't have to be a $300,000 effort …"
Roby said, "… One of the caveats here is the fact that when you're sitting as a city with a piece of property like this that everyone's anxious to get redeveloped, you hold town-hall meetings, which we've done in the past and they go a little — they get a little crazy because the first thing you know is, you've got somebody coming up saying, 'I want a Trader Joe's …'
He listed several other examples of the types of businesses people might want, adding, "That's all good and well, but those types of companies have to have a desire to come here. You don't just go to them and say, 'We're building a new development, and you're going to move into our development.' They don't operate like that."
Specific businesses have specific needs such as interstate access, Roby continued.
"… It's a fine line that we walk here when we're talking about redevelopment of a piece of property like this," he said. "We're not going to get another Macy's. We're not going to get another Dillard's. We're not going to have another Sears come into this plaza. They just don't want to be located in these types of venues …"
Many major retailers, such as J.C. Penney and Best Buy, are looking at smaller footprints for their stores "because they realize most of the shopping for their types of products is now being done online … So these are the types of things that we have to deal with and by getting a large group of people together and just saying, 'What do you want in your community?' really doesn't serve the purpose that the developer is trying to achieve," Roby said.
"He's interested in feedback, but you can't just come in and throw out a name and expect him to go out and get that company and bring him in …"