Crestwood makes progress on board goals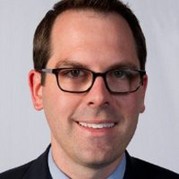 By Mike Anthony
Executive Editor
news1@callnewspapers.com
The city of Crestwood has accomplished two short-term priorities established by the Board of Aldermen during a retreat earlier this year, according to City Administrator Kris Simpson.
Work on three other short-term priorities established by the board is in progress, Simpson told aldermen at their Sept. 12 meeting.
"… In February, the Board of Aldermen met at a retreat to establish a set of short-term and long-term goals and priorities for the city. I'm here tonight to provide an update on our progress towards those goals …," he said
The two short-term goals accomplished are:
• Citizen education and engagement regarding the city's tax-rate increase, Proposition C, which was on the April ballot.
• A joint meeting between the Board of Aldermen and the Planning and Zoning Commission to prioritize implementation of the city's new comprehensive plan.
About the city's Prop C 45-cent tax-rate increase, Simpson said, "… Obviously if you've been paying attention, you're aware that it passed. We held numerous town-hall meetings, had a significant social media and online communications campaign, put forth a significant amount of effort to educate voters and get people engaged in the ballot issue.
"The result — approval by voters and the turnout for that election was especially notable when you compare it to the region's turnout, which I think reflects some of the efforts we undertook on this issue …"
At the joint meeting of the Board of Aldermen and the Planning and Zoning Commission, the city administrator said participants "identified some of the priorities, focusing on development opportunities to generate revenue, focusing on the need for a zoning code update and focusing on connectivity between residential areas, parks and other public spaces."
The three short-term goals that are in progress are:
• Implementation of the city's comprehensive plan.
• Evaluating neighborhood infrastructure.
• Holding more community events.
Simpson cited the joint aldermanic-planning panel meeting as one facet of implementing the comprehensive plan.
"… We applied for a Great Streets grant and were nearly awarded that significant grant," he said. "We've applied for technical assistance grants with other communities. We're working to develop wayfinding for Grant's Trail, which is one of the goals of the comprehensive plan. Staff has proposed and will continue to prepare code changes in light of the adoption of the comprehensive plan …"
Furthermore, Simpson recommended re-starting the city's newsletter next year.
"(That) would enhance communications and really enable us to engage the community in some of what's going on with the comprehensive plan because I think a lot of the things that that plan recommends are going to require a significant amount of communication with the public," he said.
Work is in progress on evaluating neighborhood infrastructure.
"This is another one that's just going to be a continual item for us," Simpson said, noting that at the joint aldermanic-planning panel meeting, "sidewalk maintenance was one of the big issues that was out there for that neighborhood infrastructure because before you build new sidewalks, I think you need to take care of the sidewalks that you have. We came up with a plan for addressing them and we plan to implement that in 2018 …
"I think one of the next steps for us as we take on the sidewalk program next year to improve the quality of our existing sidewalks is to focus then on a more robust plan for neighborhood infrastructure, especially connectivity, potentially focusing on street lighting and stormwater, which has previously been a focus for the city."
The city administrator cited an aldermanic barbecue as progress toward holding more community events.
"We have been conversing with Sunset Hills and we're planning a joint carnival and parade in partnership with that city, probably something along Eddie & Park, though we're still working to identify a potential site," he said. "And as we get closer to the end of the year, we're going to work on forming a steering committee to oversee … what we envision would be a significant event for both communities."
In addition, the city continues to support Christmas in Crestwood, which was regionally recognized for civic engagement.
"… As we've had some turnover in parks and rec, we are now examining the optimal recreation staffing that might enable us to increase capacity for events — looking at shuffling some things around and figuring out what works best for all parties," Simpson said.
As for long-range focus areas, Simpson cited increasing citizen involvement and noted the city has completed adding, deleting or merging committees for efficiency.
Other long-term focus areas include:
• Educating voters on city finances and efficiencies, a continual item.
• Reviewing the Whitecliff Park master plan, which is in progress.
• Development/planning, which is in progress. Besides implementing the comprehensive plan, this includes updating city codes regarding neighborhoods and updating the city's fire code.
"We're evaluating other development codes and we're updating them as time permits," Simpson said. "And we recommend the zoning code update as discussed at the planning and zoning joint meeting earlier this year for 2018."
City officials continually seek out development opportunities.
"We've had several productive meetings with prospects and we're hopeful that soon we'll have some meaningful progress on a variety of areas in the city," he said.
• City financial sustainability, which is in progress, Simpson said, citing a lawsuit Crestwood has filed challenging the constitutionality of two state laws requiring the city to make annual payments to the Affton Fire Protection District.
• Strategic partnerships with other cities and organizations, which is in progress.
The city jointly applied for the Great Streets grant application with Sunset Hills and will re-apply for the grant next year, Simpson noted.