Crestwood extends mall agreement because progress is in 'late stages'
Walpert Properties has not yet announced tenants for the Crestwood mall redevelopment, but city officials extended the redevelopment agreement for six months because they believe the company's plans are in the "late stages."
The Board of Aldermen unanimously approved an ordinance at its April 9 meeting that would amend the agreement between the city and Crestwood Missouri Partners, LLC, by extending the construction work deadline until October.
Walpert, based in Creve Coeur, is under contract to buy the 47-acre property at Watson and Sappington roads if it can sign on enough tenants to make a proposed $100 million-plus "Crestwood City Center" high-density mixed-use development viable.
The current owner is Chicago-based UrbanStreet Group, which bought the property at auction in 2014.
The ordinance would amend the redevelopment agreement by extending the construction deadline by six months, until Oct. 6, because, according to a memo from City Administrator Kris Simpson to the board, "Walpert Properties appears to be in the late stages of preparing a redevelopment proposal for the site, and it is in the city's best interest to keep the redevelopment agreement in place."
The ordinance was originally under the consent agenda last week, but was pulled by Ward 3 Alderman Jerry Miguel for discussion.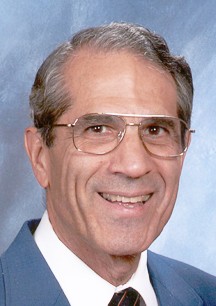 "I've put off saying what I'm about to say since before the holidays and my time is quickly running out," said Miguel. "I acknowledge that Walpert is doing everything they possibly can to bring forth a viable project, but so far all they have offered is hope without any real details. So a second three-year time frame for redevelopment has come and gone with nothing to show other than demolition of the mall structure."
Mayor Grant Mabie defended Walpert, pointing out that while the developer had only been attached to the mall redevelopment for the last six months, the company has been far more communicative than previous developers UrbanStreet and Centrum.
"We're all frustrated with the wait and how long it's taken, but they, in a short six months, have put together a project double the size we were looking at and something that will be truly game-changing for the city," said Mabie. "You (Miguel) made a remark that it would be impossible to complete construction in that time, and I would concur. That's (the redevelopment extension) being done to not let a deadline lapse… I expect they will be coming to us in very short order with proposed amendments… and among them will be an extension of the construction deadline with a realistic timetable set forth. But for the time being, this is an extension given that they would like to have done so they can maintain their financing."
After some further discussion by Ward 2 Alderman Justin Charboneau and Ward 3 Alderman Greg Hall, who echoed Mabie, aldermen passed the extension unanimously.