Crestwood drops 8-7 decision to Chesterfield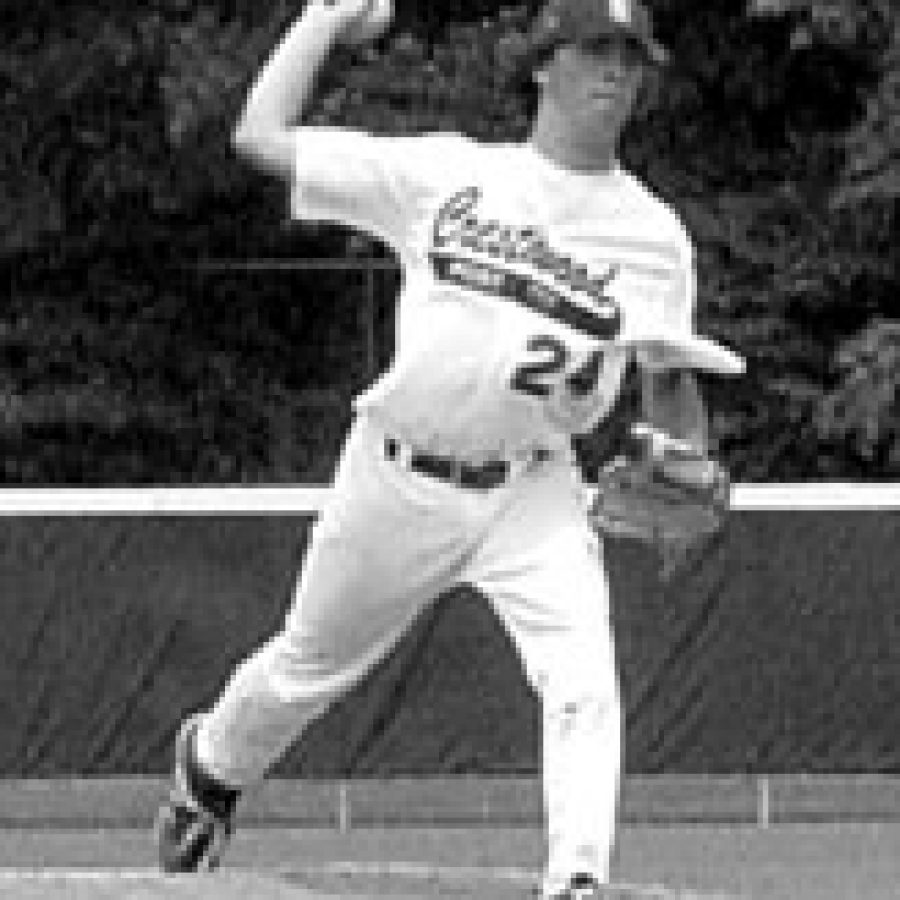 Just when it seems like it's on a roll, the Crestwood American Legion baseball team has a wheel flying off the old bandwagon.
Post 777 (10-10, 9-9 District 10) recently won three of its last four games before dropping an 8-7 decision last Saturday to Chesterfield along with a 11-7 setback to district leader Eureka on Sunday.
"We're trying to get a better seed in the district tournament," Crestwood head coach Sean Erwin told the Call.
"This is kind of the way our guys have been all year. You never know what you're going to get when they come out here and play."
Against Post 177, Crestwood found itself victim to several mental errors throughout the game, along with a five-run outburst by Eureka in the seventh inning on three hits.
Crestwood starting pitcher Mike Croghan went 6 2/3 innings, of which he gave up eight runs on nine hits. Croghan took his second loss of the season to bring his record to 1-2 with a 3.85 earned-run average.
"Mike didn't have his best game today," Erwin said. "He's thrown well for us this year, but he just didn't have a great game today. I'm sure that come time for the tournament, he'll be good for us."
The next step for Crestwood was the District 10 tournament this week, which took place Monday — after the Call went to press.
"Right now, we're kind of hoping to get a four or five seed, which won't get us a first-round bye," Erwin said. "But we'll see what happens because it's basically about stringing together four or five wins in a row and that will get it done."