Crestwood city officials say they are seeing 'positive progress' toward mall project
By Gloria Lloyd
News Editor
glorialloyd@callnewspapers.com
More than a month after a broker open house that showcased the possible sale and redevelopment of the Crestwood mall site, city officials say they are already seeing signs of positive progress.
The proposed new developer for the mall, Creve Coeur-based Walpert Properties, has said it will buy the 47-acre mall site at Watson and Sappinton roads from current Chicago-based owner UrbanStreet Group — if Walpert can sign up new tenants.
Walpert proposes a high-density mixed-use development similar to the boulevard-style development at "The Streets of St. Charles" that would combine 794,000 square feet of multi-family residential, office, retail, medical and entertainment uses around a main promenade, "Celebration Street," with the plaza-like feel of a downtown square.
With people living, working and dining there 24 hours a day and seven days a week, Walpert is advertising Crestwood City Center with the tagline "The center of it all."
At the same time that a new developer could be taking over the mall project, a new mayor is taking helm of the city.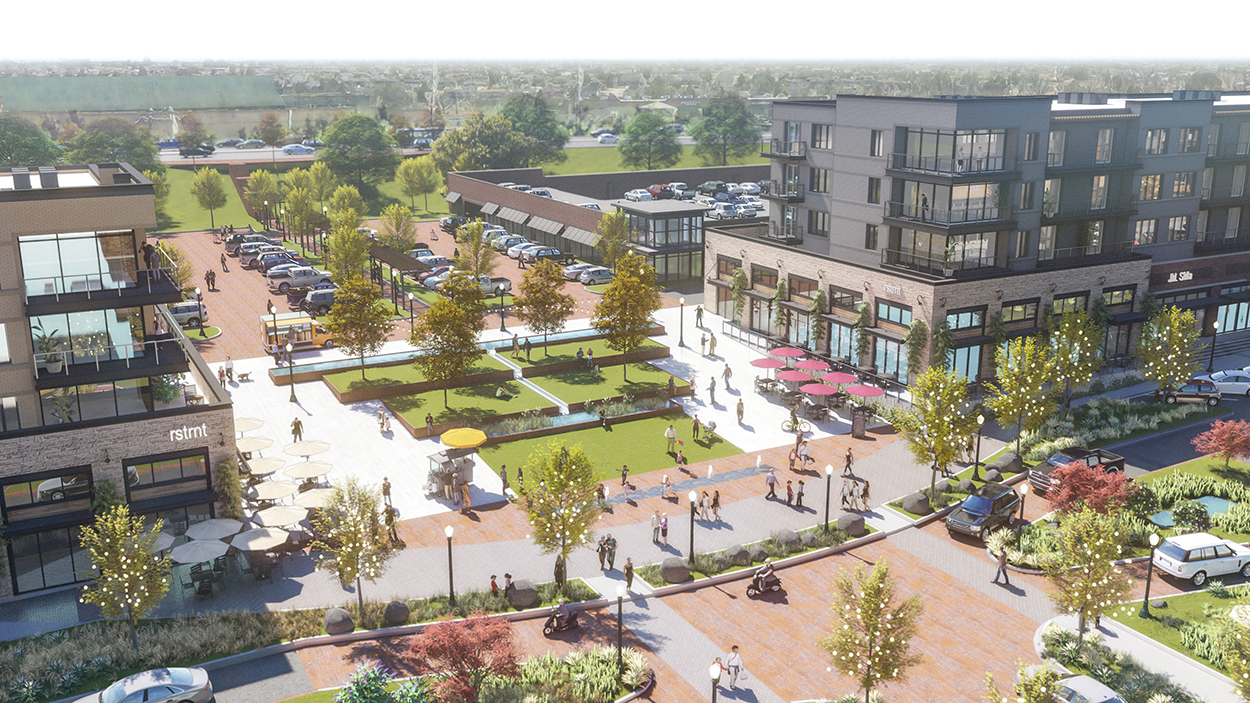 Mayor elect Grant Mabie, a current Ward 3 alderman who was elected in a special election Nov. 6, is slated to take office as mayor when the Board of Aldermen meets Tuesday, Nov. 27.
Mabie will be serving a short term, since he will be serving out the remainder of the term of former Mayor Gregg Roby, who resigned in June for health reasons.
So both Mabie and the mall have a constrained timeline for getting construction started at the mall, since filing for the April 2020 mayoral race starts in December 2019.
"If I've got 18 months to do things for Crestwood, what does that 18 months need to look like?" Mabie said.
And he believes the answer is that he needs to be spending his time pursuing ways to encourage the redevelopment of the mall.
"The mall is priority 1A," Mabie said. "So if we need to take some action to move the mall development forward, we'll drop what we're doing and move on up to that."
UrbanStreet would go months without updating the city on progress with the mall, but Walpert is calling the city weekly with updates.
"They've been very communicative with us," Mabie said.
The calls have been handled by City Administrator Kris Simpson and acting Mayor Tony Kennedy, president of the Board of Aldermen, and Mabie will likely take over once he is sworn in.'
"So far we're hearing steady and positive progress, and I think their plan is to hopefully consummate the sale from UrbanStreet and get their ducks in a row, bring us a site plan and break ground next year," Mabie said.
As of last week, the city has heard "nothing super concrete," Simpson said.
But the general vibe from Walpert is positive, and the company is telling the city that it's getting good feedback from developers on the possible development.
"Everything they're saying indicates that those comments are positive," Simpson said. "They're still feeling a lot of momentum and interest from the broker event."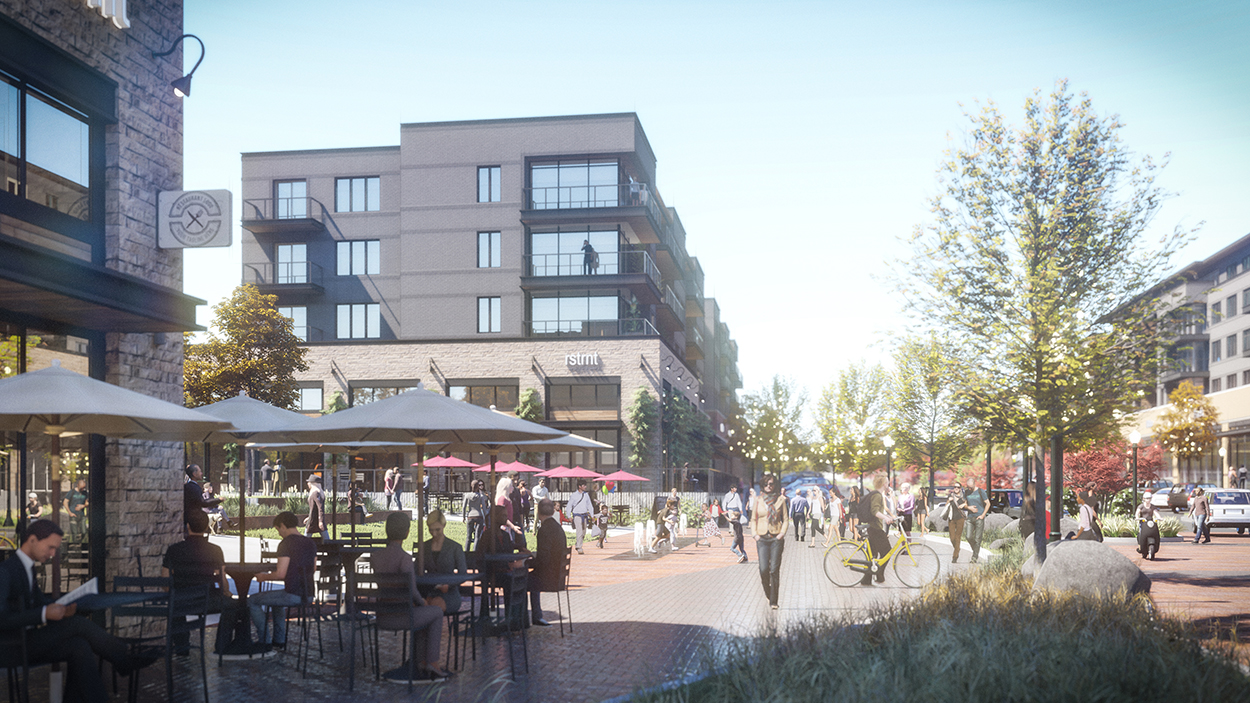 The true test will be whether Walpert can gain signed letters of intent from possible tenants — something UrbanStreet never achieved.
The update from Walpert last week is that the company is sending out letters of interest to prospective tenants, but Simpson is not sure how long companies would take to review those and make the final decision to sign on.
He is also not sure how many were sent out or which tenants could be signing up.
"That they're going out at all is a positive first step," the city administrator said.
Walpert representatives still indicate they plan on breaking ground next year, which means more concrete news should start to be released in the first quarter of next year, Simpson said.
At that time, the company can decide whether it wants to individually release the names of tenants as they sign on or wait for one big unveiling with all the tenants.
The final development "may be tweaks on what's proposed, but it's a more robust and dense development than anyone else has proposed," Mabie said.
Previously, the city rejected a consultant to look at a redevelopment agreement for "The District at Crestwood" proposed by Centrum Properties in 2013, and then approved an agreement for $25 million in tax-increment financing, or TIF, for UrbanStreet's $115 million proposed redevelopment "The Crest."
Walpert has also met with Lindbergh Superintendent Tony Lake to update him on the mall progress, which is a sea change from how UrbanStreet handled Lindbergh.
The last time a redevelopment plan was announced, Lindbergh — then under Superintendent Jim Simpson — found out the details of the plan at the same time as the general public. The school district opposed the residential component of the plan, since it would be funded with a TIF that couldn't be paid back with sales-tax receipts.
The Lindbergh Board of Education unanimously approved a resolution against the residential TIF.
But the Crestwood TIF Commission approved a TIF over the objections of two representatives of the school district.
Walpert could potentially avoid a TIF Commission by transferring UrbanStreet's TIF agreement to its own project.
"Things were probably not handled as well as they could have been the last time around, but now we have a different superintendent, a different mayor, a different developer," said Mabie, whose two young daughters attend Lindbergh Schools. "There are new players involved, and I think it's a good chance for everyone to get a fresh start on the relationship."