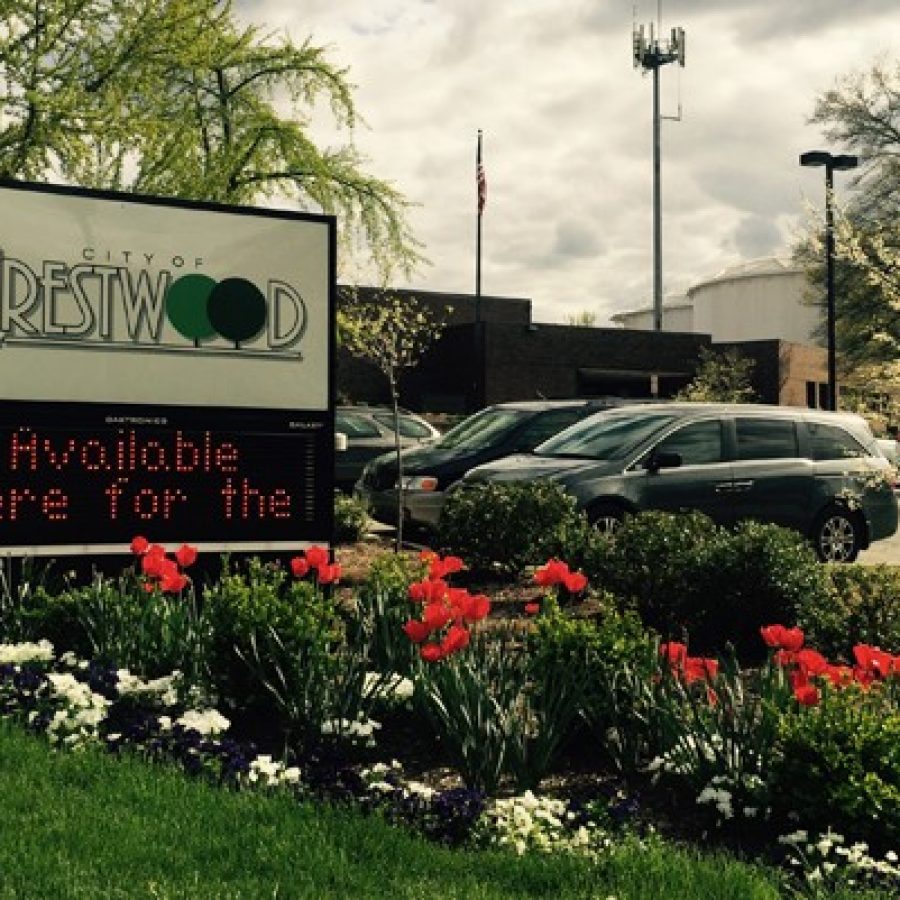 Crestwood will get its first medical marijuana dispensary after the Board of Aldermen unanimously approved the zoning for one on Watson Road this summer.
The conditional-use permit for Captiva Healing LLC to open a dispensary at the former Enterprise location at 9933 Watson Road was passed unanimously along with the rest of the consent agenda at the May 26 board meeting, which was conducted by Zoom videoconferencing.
The board first heard the proposal for the zoning during the April 28 meeting. The petition was recommended unanimously by the Planning and Zoning Commission at its April 1 meeting. No modifications were made to the proposal by the commission, and no members of the public spoke about it.
Dispensary owner Chris Kemph said that he planned to "invest a substantial amount" into the business.
"I'm excited … we're tearing up a lot, putting in a brand new lot, investing a lot in interior and exterior. I think you'll be happy with it," Kemph said at the April meeting. "We were honored. We were one of the … 10 percent of people to actually be awarded. The application process was over 30,000 words, and my son Brad did a fine job putting it together. We take this seriously. I think you'll find we're very responsible. As part of this process, we intend to donate 2 percent of profits to local charities."
Kemph also owns the Circle K lot that is next to the proposed dispensary site, which is zoned for C-1 commercial under the city's ordinance that establishes zoning for medical marijuana facilities in the city.
Ward 4 Alderman Tony Kennedy questioned how parking would work at the dispensary since the lot only has nine parking spots. Brad Kemph, Kemph's son, told the board that he did not anticipate a high volume of customers at any given time.
"There are currently 44,000 patients registered for medical marijuana in the state of Missouri. There are also 192 dispensaries around the state. So if we had an equal share of patients coming to our dispensaries, we would have 230 patients," said Brad Kemph. "Let's say we're vey successful and very busy and we double that, that's 460. The average patient comes to the dispensary every three to four weeks. So with that number that equals about 690 visits in a month divided by 30 days, that's about 23 visits a day."
The dispensary plans to operate seven days a week, and 23 visits set over an operating day "is not that high of volume," said Kemph, who added that they were restricted to a maximum of nine parking spaces under the city's code. A strip east of the site can be used by employees for parking if needed.
Kennedy also inquired whether odor would be an issue, but Brad Kemph said that the consumption of medical marijuana products on the premise would be prohibited.
"We will be actively monitoring to make sure that none is consumed, whether inside or outside the building. For all of our operating hours, we will have a security guard at the front desk who will have video access and a lot of physical visibility to the site to help ensure that," said Brad Kemph. "When it comes to odor, that is something that is a common concern — that's why we have opted for a very high-end HVAC system to be installed … which uses light to zap the smells and to eliminate odors coming out to the public."
Ward 3 Alderman Scott Shipley questioned whether the business would be cash-only and if there would be a large amount of cash on-site, which could make it a target for crime.
"At the inception of the medical marijuana industry years ago … it was a cash dominated business. However some of the technology and regulation have caught up so we will be taking debit cards as well as have ATMs on the interior of the facility for patrons to use," said Brad Kemph, who added that credit cards could not be used.
As for security, patrons will enter the dispensary through a reception area where the security guard will be stationed. Customers will be required to check in, and after making sure they are a qualifying patient, they will be moved into a secure interior area and separate point of sales room for a 1:1 customer ratio.
"That being said, there are patients who do come in with some cash, but that is why we have security cameras all along the exterior of the building as well as a full-time security guard to help ensure the safety of our patients," said Brad Kemph.
Additionally, under state regulations signage for dispensaries cannot include smoke, cannabis leaves or any other references to marijuana. Only the building's name, Captiva Healing, will be displayed.
No members from the public commented on the proposal, which was read for the first and second time and passed unanimously by voice vote 7-0. Ward 2 Alderman Mary Stadter was unable to cast her vote due to technical difficulties.
The petition was approved for the final time at the May meeting