Crestwood adopts resolution against city-county merger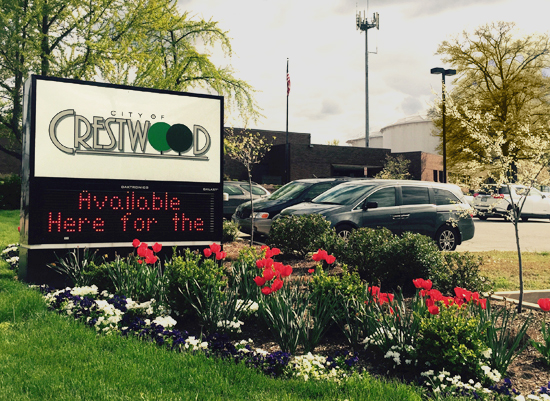 By Erin Achenbach
Staff Reporter
eachenbach@callnewspapers.com
The Crestwood Board of Aldermen is taking an official position against a merger of St. Louis city and St. Louis County.
The board adopted a resolution against a city-county merger at its meeting Tuesday night.
The resolution, which was approved unanimously by the board 7-0 with Ward 2 Alderman Justin Charboneau absent, also opposes a statewide vote on the merger.
The resolution states that the Board of Aldermen "recommend that any process to unify" the city and the county be achieved through local petition, proposal and popular vote through the Board of Freeholders process so "that the local voters directly affected by such unification may have their say rather than be subject to the vote of the entire state."
Mayor Grant Mabie said that there would be volunteers stationed around the city at various polling places during the election on April 2 with petitions for residents to sign opposing a statewide vote on a merger in favor of the Board of Freeholders process, which is supported by the Municipal League of Metro St. Louis made up of all the county cities.
Crestwood joins nearby municipalities such as Sunset Hills and Green Park that have also promoted petitions for residents to sign in support of the Board of Freeholders process.
"That process (the petition process) would kick off the current constitutional arrangement whereby voters in the city and county could choose their own destiny," said Mabie. "And decide the level of collaboration or commingling they want, in opposition to the Better Together plan that calls for a statewide vote."
Mabie also said that residents could sign the petition at Crestwood City Hall if they were not going to be around on Election Day or if they are planning to vote absentee.
City Administrator Kris Simpson wrote to Missouri Auditor Nicole Galloway last month that, according to his preliminary analysis, Crestwood would either have to dissolve or residents would have to pay significantly more in property taxes to make up an estimated $3.5 million deficit to fund current services if Better Together's plan goes through.
Residents can sign the petition at City Hall, 1 Detjen Drive.