Coleman challenging Revis in 97th District
Rep. Mike Revis, D-Fenton, is running for re-election in the 97th Missouri House District after he was first elected in a February special election. The seat opened after former Republican Rep. John McCaherty resigned last year.
Revis is being challenged in the election Tuesday, Nov. 6, by Republican Mary Elizabeth Coleman of Arnold.
Coleman, 36, 1020 Sable Lane, Arnold, is an estate planning attorney by trade, although she is not practicing currently. She and her husband, Christopher, have been married 15 years and have six children: Curtice, Leavitt, Hayden, Johnston, Larkin and Gerhardt.
Coleman attended public schools through high school in Leander, Texas. She graduated with a bachelor's degree in management from St. Louis University and earned her law degree from St. Mary's University. She is the former CEO of TuckerAllen and serves on the board of the St. Louis Zoo and Arch Grants. Coleman was a member of the Arnold City Council from 2013 to 2015.
"Like many conservatives across Missouri, I watched with disappointment in February when a special election put our district in Democratic hands for the first time in a decade. Friends and neighbors approached me about running because they wanted to see a strong Republican candidate on the ballot in November. Having run a small business, I understand the need for consistency in tax laws and regulations.  On city council, I was able to use my legal experience and practical approach to spearhead economic development.   I know I can win this election and help bring some common sense to Missouri government," Coleman said when asked why she was seeking office.
Revis, 27, 22 Circle Drive, Fenton, is the current legislator in the 97th District. He is a proud uncle and purchasing manager at Grey Eagle Distributing after previously working in the same role for Anheuser-Busch.
Revis is a graduate of Rockwood Summit High School and received a bachelor's degree in business administration with an emphasis in marketing from the University of Missouri. He also serves as a board member on the Trulaske College of Business Recent Alumni Advisory Board and is involved with the Trulaske College of Business Recent Alumni Association – St. Louis Chapter and the Farmhouse Fraternity Alumni Association Board.
"It has been an honor to serve as our state representative for these past few months. I have worked very hard to be a voice for all people in this district. I still believe that too often we see politicians who are only concerned with their own self-benefit. I'm tired of seeing Missouri sold out to out-of-state special interests. I have deep roots in this community and want to continue fighting for the other hardworking Missouri families that call District 97 home," Revis said when asked why he was seeking re-election.
The candidates gave the following responses to a Call questionnaire:
What issue do you consider the single most important issue in this race and why?
Coleman said, "Flooding. A year ago, the Missouri Department of Transportation told residents on both sides of the Meramec River to pick a side. Neighbors faced unprecedented flooding of homes and businesses and reduced property values. Rather than just 'sending risk downriver,' my focus will be to plan for the current and future infrastructure needs of our community and state."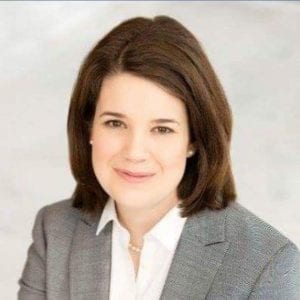 Revis said, "As the son, grandson, godson, cousin, nephew and neighbor to someone who belongs to organized labor, my biggest issue in this race is still defending working people and opposing anti-worker legislation, such as right-to-work, repeals of prevailing wage and paycheck deception. I've seen firsthand the benefits of growing up in a union home. Its time more elected officials stand up for the middle and working class and do more than just support tax cuts for the rich."
What other issues do you perceive in your race?
Coleman said, "See below."
Revis said, "In addition to labor, I come from a family with many educators and am passionate about supporting our public education system so that our students and teachers have the resources they need to be successful. I also want to make sure that our seniors and those in need have access to health care. We must also do more to support our first responders and armed forces to thank them for their sacrifice and commitment to keeping us safe."
What is your position on abortion?
Coleman said, " I am proud to be the only candidate endorsed by Missouri Right to Life and am 100-percent pro-life."
Revis said, "Having grown up in this community, I know a lot of people are very passionate about this issue. My voting record from this session will show that as a representative voting on behalf of an entire district, I stayed true to my word and voted to preserve life because I felt that that is where our district stands. As a Catholic, I am also personally not a proponent of abortion. Through members of my family I have seen the joys and blessing of adoption. There are few circumstances though where I feel it is appropriate, such as when a medical professional determines that a mother's life is at risk if she continues with her pregnancy or if the mother is a victim of sexual assault. To say you are pro-life cannot only mean you are pro-birth. If Missouri decides to limit abortions, then there must be means to provide care for the mothers in need who would otherwise seek to terminate their pregnancy. Then once the child is born, there must be care available for that child. We can't continue to avoid helpful preventative measures such as sex education and allowing birth control to be accessible for women."
What is your position on the death penalty?
Coleman said, "I support the death penalty but have concerns that its application has been irregular and thus unusual. If the justice system isn't applied consistently and fairly, it may by definition be cruel and unusual and thus unconstitutional."
Revis said, "I hope it is something that does not have to be used and hope that it is rare, but if there is absolute proof and the crime is deserving, I am in support of the court's decision to utilize the death penalty."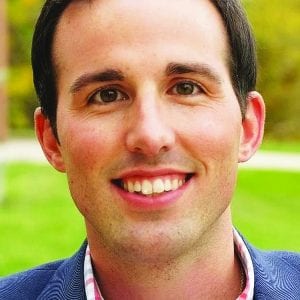 What is your position on tax-increment financing? Are changes needed to this law? 
Coleman said, "I have concerns that this economic-development tool has been overused, leading to parts of our district having some of the highest sales-tax rates in the state. I believe there are more effective tools we can use to encourage growth."
Revis said, "I support community-centered development. Tax-incentive policies should be used to bring businesses and improvements that the people living in the community want to see. They should also only be used in cases where areas are blighted and in need of incentives, and that when we overuse TIF (tax-increment financing) and other development incentives we take away from the tax base and harm public education. This policy should be used to improve communities and not just make money for developers."
Would you support placing a constitutional amendment before voters that, if approved, would repeal the supermajority requirement for school-district bond issues?
Coleman said, "No. I do not support legislative issues being addressed through constitutional amendments."
Revis said, "Putting this before voters would allow the people to make this decision. Personally, I would be supportive of a simple majority for school district bond issues. Schools do not take the decision lightly to bring forward a bond proposal initiative, and it is an investment in our children."
Are changes needed to the state's foundation formula for funding education?
Coleman said, "I support the original and current formula. The current funding formula is the one that was put in place and agreed to by all parties, including the NEA (National Education Association), MSTA (Missouri State Teachers Association), et cetera, in 2005. There was a period of time when the formula rate used to calculate cost of inflation was adjusted up to assume a large anticipated growth rate in education revenue when the state Legislature approved the removal of the $500 daily loss limit in gaming.  It turns out most Missourians do not want to lose more than $500  a day. That lack of foreseen increased revenue along with the 2008-2009 recession led to the reinstatement of the original formula cost of inflation. For the past two budgets K-12 education has been fully funded, and I am committed to ensuring we maintain this level of funding."
Revis said, "We must be committed to fully funding our public education system. Robbing Peter to pay Paul doesn't work when it comes to education, which is why I was not supportive of the first draft of our state budget which was pulling funds from school transportation to cover 'fully funding the formula.' These costs would have then been passed down to the local districts. Thankfully a joint committee of House and Senate members were able to restore funds for school transportation, and I was then able to vote in favor of fully funding our education formula. We need to ensure that funds are available because not every district has a tax base that can support itself, especially our rural schools where we see a growing number of districts moving to four-day weeks. It's not about funding the formula, it's about funding our schools. "
Are changes needed to the law allowing Missouri citizens to carry concealed weapons? If so, why? If not, why not?
Coleman said, "No. I support our constitutional right to bear arms."
Revis said, "As a gun owner, National Rifle Association member and someone who supports gun ownership, there is still room for improvement with our gun laws to ensure safety for all citizens. The vast majority of gun owners are responsible and safe, but that doesn't mean we can't pass legislation that increases safety while still supporting the Second Amendment."
Are changes needed to the state's current Open Meetings and Records Law? If so, what would you propose?
Coleman said, "Transparency is a cornerstone of our government, and it is important all records required to be made available under the law are accessible fairly and economically."
Revis said, "The policy is there, now it comes down to enforcement and accountability. It is important that we continue to allow the public access to information regarding government-body meetings and decisions."
What do you propose to generate revenue for road and bridge improvements?
Coleman said, "I support Proposition D. I  am proud to join a statewide coalition of farmers, businesspeople, professional associations, labor, city and county leaders and law-enforcement supporters. This diverse group has come together to vote yes on Proposition D because we care about public safety and about Missouri's transportation infrastructure, which is necessary to growing our state's economy. The funds from this proposition will be used to strengthen state law enforcement and to repair our aging road system with 21st century safety improvements."
Revis said, "As the crossroads of our nation, there is a strong need to improve our heavily trafficked roads and bridges. This is not something that should be resolved with new taxes or tolls. The solution is to identify wasteful spending in the budget and shift the importance of improving our infrastructure. This creates jobs and will help to attract new business."
Are changes needed to the state's eminent domain laws to prevent abuse? 
Coleman said, "No, we need to enforce the laws as written."
Revis said, "Eminent domain is a tool that can be used appropriately for area improvements. It should not be used to forcibly remove people from their homes when the project does not provide community improvements and benefits. In Jefferson County, it's not unheard of to see a home become vacant and fall into neglect. This can cause a safety concern and is detrimental to those in the area. In that case it can be used as a valuable tool."
What will you do to improve Missouri's economy?
Coleman said, "I will work to increase funding for the Missouri Technology Corporation, modify provisions regarding angel and venture capital to grow investment in the startup community, increase workforce development funding and continue to cut regulations and red tape for small businesses."
Revis said, "Right now and right here in Missouri there are thousands of jobs available in STEM — science, technology, engineering and mathematics — fields, specifically related to IT and technology. We must be preparing and encouraging students to explore this area of opportunity. By educating and training the future, we'll be placing them in high-paying jobs and attracting and maintaining business in our state."
Would you support legislation to facilitate a merger of St. Louis County and St. Louis city?
Coleman said, "No."
Revis said, "As a resident of Jefferson County, in my view this is a decision that would need to be made by the citizens of St. Louis city and county. There is potential for economic synergies, if done properly, which could then free up resources and reduce the tax burden on citizens. Ultimately, this is a decision to be made by the citizens of both communities and not Jefferson City."
Are changes needed to the Public School and Education Employee Retirement Systems of Missouri? If so, what would you propose?
Coleman said, "As the daughter of two retired schoolteachers, I know firsthand how important it is we keep our promises to the men and women who have educated our children."
Revis said, "Like right-to-work, this is another attack on the middle and working class. Government should not be accessing or meddling with teacher pensions. Missouri is fortunate to have a strong, well-funded retirement plan for its teachers."
Would you support amending the state's Sunshine Law to require public governmental bodies to make audio recordings of all closed meetings? Such recordings would not be available to the public or press.
Coleman said, "Yes, only for review by a judge in their chambers to determine if it was proper to hold such a meeting as a closed meeting."
Revis said, "Yes. If you are a public official, then your boss is your constituents. These laws support accountability of our elected officials."
Would you support legislation imposing limits on campaign contributions?
Coleman said, "No, when I look at MEC (Missouri Ethics Commission) reports from 2016, prior to Amendment 2, it is clear who gave what when. When I pull up the same reports now in 2018 the amount of money given in a particular race has not decreased, but who gave that money is now unclear. It takes significant effort to find out who gave what money to which political-action committee, who serves on that committee, to which candidates the PAC contributed, et cetera. In the last couple of weeks the MEC ruling allowing PAC-to-PAC transfers will only further obfuscate where money is coming from."
Revis said, "Yes, which is why I support the Clean Missouri initiative on the ballot. This helps us to fight dark and out-of-state money. Campaigns should not be singlehandedly funded by large contributions from the rich. "
What did you think of the performance of former Gov. Eric Greitens? What do you think of the performance of Gov. Mike Parson?
Coleman said, "During his tenure, the Legislature passed and Gov. Greitens signed important legislation that were cornerstones of his platform, but his substantial personal and professional failings tarnished his ability to lead. Gov. Parson has been able to garner bipartisan support and leads with a collaborative and servant leadership style that is refreshing. I look forward to the next legislative session and his next two years in office."
Revis did not respond.
What will or have you done to work across the aisle in Jefferson City?   
Coleman said, "Most of the issues facing the state are not partisan issues. For example, flooding and human trafficking do not discriminate based on whether you voted for Democrats or Republicans."
Revis said, "As a representative, I represent a people, not a party. That's why since Day 1, my campaign slogan has been 'People Before Politics.' I quickly worked on establishing relationships with representatives, senators and constituents on both sides of the aisle and will continue this bipartisan work because at the end of the day we all want the same thing: A better Missouri."
Are changes needed to the existing law regarding student transfers? If so, what would you propose?
Coleman did not respond.
Revis said, "Parents and students should have the option to make in-district transfers as long as financial burden is not imposed on the original school. We cannot punish and rob underperforming schools by withholding and diverting financial resources. Often school choice proposals include the option to divert funds for public education to private schools. This is not something I support."   
Are changes needed at the state level to make elections smoother in St. Louis County? If so, what would you propose?
Coleman did not respond.
Revis said,"Yes, there is room for better education, especially after the recent passing of Amendment 6 and the new voter-identification law so that voters are prepared as they arrive at the polls. We need to promote engagement efforts and outreach to encourage people to vote."
If elected, what bill would you sponsor as your first legislation?
Coleman said, "I will work to strengthen our laws protecting victims and punishing those that participate, financially benefit from and commit sex trafficking. There were more than 2,000 calls from Missouri to the National Trafficking Hotline since 2007.  Missouri has the 17th most human trafficking cases in the country. According to the FBI, St. Louis is one of the top 13 'hotspots' in the U.S., and the National Human Trafficking Hotline further reports that St. Louis is among the top seven U.S. cities in number of calls per capita through 2016. One way I will strengthen statutes to protect victims is to stop requiring children to prove force or coercion before being able to offer an affirmative defense of lack of consent before being charged with prostitution. Currently to be eligible, children charged with prostitution must prove they were subjected to 'force, abduction or coercion.' That is, although Missouri defines the age of consent as 17 — below which consent is not possible — the child victim in order to avoid a charge of prostitution must prove 'force, abduction or coercion.'  And just how does a traumatized, frightened child do that? Congresswoman Ann Wagner has led the effort to protect women and children at the federal level, and we need to make sure our state laws do the same."
Revis said, "If elected, my first priority is to be a voice for the middle and working class, and I plan to do so by defending labor, supporting public education, advocating for affordable healthcare and standing with our first responders and armed forces. There are many other issues that people in our community are passionate about, which is why I am committed to being actively involved in the district. Elected officials are not only the voice of their party, they are the voice of the entire community in which they represent. By allowing myself to explore the point and counterpoint of each concern, I can provide a truer representation of the ideals of the entire district."   
Should there be a Transparency Division created within the office of the Missouri Attorney General for the sole purpose of prosecuting violations of Public Records and Public Meetings statutes?
Coleman said, "Transparency is a fundamental requirement of a representative government, and I support efforts to ensure taxpayers and the public have access to the information needed to make informed decisions."
Revis said, "The government should not be holding secrets from We The People. I believe in and will support efforts to make sure that our elected officials are held accountable and in a way that keeps the people informed."
Should the Missouri Attorney General be given subpoena power to investigate Sunshine Law violations?
Coleman said, "Yes."
Revis said, "When inquired, there should not be an objection of information provided by elected officials when Sunshine requests are made, and the AG office would be the appropriate avenue to enforce these requests."
With fewer than 50 percent of rural Missourians having access to high-speed internet service, should Missouri's newspapers continue to be the medium in which all public notices required by law are published and distributed in print to provide due process to those persons affected by the public notices?
Coleman said, "Yes."
Revis said, "This question actually poses two topics. In 2018, why have we not invested in the infrastructure to make sure all Missourians have access to broadband, which is as necessary as any other service or utility your home utilizes? As a way of formal procedure, I believe the newspaper is still a useful medium for this type of communication but would also look to have that outlet share notices electronically."
Should members and staff of all public governmental bodies (including state, county and local, and public colleges and universities) be prohibited from downloading or using software designed to send encrypted messages by electronic means that automatically self-destruct on communication devices purchased with public money? In other words, should the Confide app or other such software be prohibited from use because such apps are capable of destroying public records that should be available to citizens?
Coleman said, "Yes, however secured email containing sensitive information should be available to law enforcement and other agencies that have custody of citizens' sensitive personal data such as health information and victim reports."
Revis said, "Yes. Public record and access to information should not be jeopardized by the use of apps."
Do you support right-to-work legislation?
Coleman said, "I agree with Gov. Parson and consider the issue settled law. The people have spoken loud and clear, and I respect their decision.  I have heard no discussion of this issue being brought up again except from Democratic candidates who are out of step with their districts on every other issue including the right to life, Second Amendment, supporting law enforcement, et cetera… This is just another example of the fearmongering we have grown accustomed to from the left, who have no suggestions about how to move the state forward on the many other issues affecting our state."
Revis said,"Absolutely not, which is why I spent my summer going door-to-door to encourage and educate voters on voting no on Proposition A. While it's now convenient for some to say that they'll 'uphold the will of the people' as a way to sway votes, I was adamantly opposed from the beginning. Right-to-work being pushed through is a large reason I stepped up to run for office. I will continue to oppose 'right-to-work' just like I'll continue to oppose proposals for repeals on prevailing wage and other attacks on the labor community."
Should Missouri legalize medical marijuana?
Coleman said, "Yes, but not through constitutional amendments. By having a proposition and two amendments on the ballot, which will all likely pass, we are inviting a long, protracted legal battle and expense for the state."
Revis said, "I believe that Missouri should join the many other states across the nation in appropriately legalizing medical marijuana through medically licensed physicians for certain medical and mental health conditions."
Do you support work requirements for Medicaid or SNAP recipients?
Coleman said, "No. Many entitlement programs are funded by the federal government and those funds do not include dollars to enforce these types of common sense provisions. So while I want to do everything we can to encourage men and women to seek the dignity of work, it is fiscally irresponsible to impose additional enforcement expenses that will cost the state unrecouped money."
Revis said, "These programs are often misunderstood as 'handouts.' In today's law, there are work requirements for able-bodied individuals to work in order to receive benefits. I believe in that requirement as long as a person has the ability to work. People applying for these programs are doing so out of necessity to get assistance in supporting the health and nutritional needs of themselves and their family. This is also why I support a raise in the minimum wage. Doing so allows many people to free themselves of needing these programs to survive."
What will or have you done to identify any waste or inefficiencies in Missouri government?
Coleman said, "The most expensive piece of equipment our police force uses are their vehicles. While on Arnold City Council, I worked to ensure that our police force's fleet had a replacement plan based on industry standards. This common-sense approach allowed improved budgeting and reduced overall fleet costs and is a good example of the kind of practical approach I will bring to Jefferson City."
Revis said, "Before every vote I make sure to review the fiscal note which indicates the cost to the state and to Missouri taxpayers. I have, and will continue, to ensure that legislation passed and that I vote on will not cause unnecessary waste to our revenue."