Chance the Rapper will honor Lindbergh teacher in Instagram surprise
A Lindbergh Schools teacher is going to be honored by Chance the Rapper during an Instagram award show Friday night.
A teacher from Crestwood Elementary in Lindbergh — whose identity is not yet being publicly released, and who does not know that they are being honored — will be joining Grammy award-winning musician Chance the Rapper during an awards show broadcast live on Instagram. 
Through a partnership with Box Tops for Education and in honor of Teacher Appreciation Week, Chance the Rapper is shining a light on teachers like never before by launching "The Twilight Awards," a special broadcast that recognizes and celebrates teachers who have shown dedication, originality and creativity in helping their students thrive.
And as a special surprise, the rapper will be donating $300,000 directly to 10 deserving teachers and schools in need on behalf of Box Tops for Education. 
The trio of live broadcasts on Instagram began Wednesday night and will continue tonight and Friday night on Chance's Instagram, with a Lindbergh teacher receiving one of the inaugural awards during the final broadcast Friday.
"The Twilight Awards" will be broadcast live on Instagram at 7 p.m. CST on May 6, 7 and 8, 2020. Follow @ChancetheRapper on Instagram to watch these special broadcasts and see which teachers Chance the Rapper surprises next.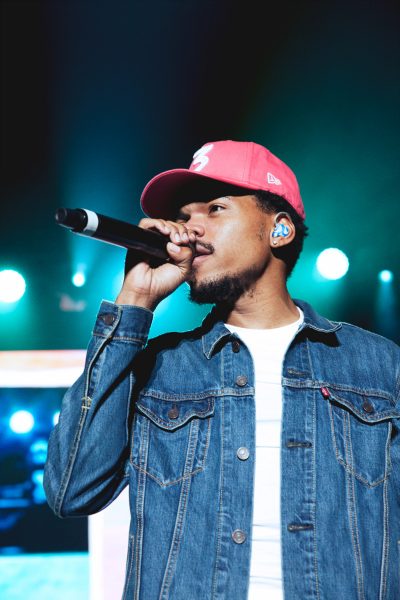 During the livestream, Chance the Rapper is surprising teachers with supplies, donations and more on behalf of Box Tops for Education to "help them continue doing what they do best."
"Even though school looks a little different right now, teachers are still at the heart of how our children learn," Box Tops for Education said in a news release.
That's why 2020 became the right time for Chance the Rapper to launch The Twilight Awards, an idea originally conceived with his nonprofit organization SocialWorks in 2017. This inaugural award show will be hosted live on Instagram as a virtual pre-cursor to a larger, ongoing award show that highlights the work of teachers across the country.
After donating $1 million to Chicago Public Schools in 2017 and working with SocialWorks to create the "New Chance: Arts & Literature Fund," Chance personally connected with teachers and principals while working inside Chicago schools. He quickly realized the need to both recognize and celebrate the work these educators do for students, their families and the community both inside and outside the classroom. To acknowledge and honor them, he developed the idea for "The Twilight Awards," a national award show highlighting their dedication to students across the country.
To help teachers at your favorite schools earn even more, Box Tops for Education will offer Double Box Tops on all receipt scans from May 3-10, 2020.* Download the Box Tops for Education app to start earning for your school. For more information visit  www.btfe.com.
*Purchase by 5/10/20. Limit 10 claims per receipt. Offer valid while supplies last up to $250,000 or until end of promotional period, whichever comes first.