Your Call: Where are the critics of Proposition P now?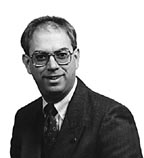 When this newspaper endorsed the Mehlville School District's Proposition P a few years ago, it was without hesitation or qualification.
It was not without opposition and condemnation.
Even in the hallway of a local elementary school I was chastised by one employee who was upset over our endorsement of an effort to refurbish, rehabilitate and even replace our most dangerous school buildings.
Most people thanked us for our support, but I didn't go anywhere in 1999 and 2000 where someone wasn't accusing this newspaper and me of "selling out."
Others said the Mehlville school administration couldn't be trusted.
"They'll mismanage this just like they do everything else," said one prominent business leader.
But those of us here at the Call who are paid to monitor the school district's management believed we saw a new trend among Mehlville administrators and the Board of Education.
The superintendent, just a few years into the job, seemed as good as his word. Voters elected professionals who were asking questions and keeping the administration honest.
Spending was being discussed in open meetings.
I'm proud if we helped replace Bernard Elementary School, but today I'm haunted by those who warned against supporting a Mehlville initiative.
Instead of a new day dawning for the school district, Board leadership fell to people like Walt Bivins, who used his school board seat as a stepping stone to higher political office. As board president, Walt even refused to let some of his own neighbors address the board.
Partisan infighting among board members forced even the toughest professionals off the board. Today, consultants are being hired without board approval and taxpayers are left playing the finger-pointing game that we do so well here in south county.
When she ran for the board, Rita Diekemper promised she would make Proposition P programs accountable to the public.
"Proper oversight of the Proposition P funds will be one of my main goals as a board member …," she said in her 2001 election campaign. "The taxpayers deserve to have every dollar spent in accordance with that plan. During my experience as a CPA, I received special training on the audits of construction contracts and financial implementation of them, with emphasis on critical and independent thinking. I have read and analyzed hundreds of construction contracts and projects using these skills. This experience, coupled with my knowledge of the CACF facilities plan, gives me the ability to work professionally with the administration, the oversight committee and other board members to deliver the project to the taxpayer as expected."
But as we reported last week, while Proposition P has a board-approved budget of $72.4 million, the final cost of the improvements and related projects could total more than $86 million through June 30, 2008.
It's time for real people to take back our biggest and most important public resource from Republican and Democratic clubs that have less than 100 members among them.
If you've built one of those impressive new homes that dot the landscape and you have experience running a corporation or business, we urge you to take an interest in the Mehlville Board of Education.
It's not too late for critics of Proposition P to look out for our best interests.