Buzz Westfall's successor has some big shoes to fill
Whoever is named to serve the remainder of County Executive George R. "Buzz" Westfall's term of office will face many tough challenges, not the least of which will be trying to fill his shoes.
I was fortunate enough to get to know Buzz Westfall and meet his family during his first run for county executive. I came to respect him for his strong will and his bold and direct manner. It will be hard to find those qualities in anyone who replaces him as county executive, especially if that person has hopes of running for and winning the office in November 2004.
I remember getting calls from Westfall during his first year in office as he attempted to gauge the will of the people of south county with regard to new taxes, construction of a sports venue for an Olympics qualifying event and my take on Call columnist Debbie Kersting's chances of winning a County Council race against incumbent Carl Breihan.
He quit calling after that conversation, but unlike so many people who run for office and expect to remain private citizens, Westfall never ducked a tough question and always gave you a reasonable answer.
Westfall would put his spin on things, sure. But he never lied to me or any of my reporters.
I remember covering Westfall's reaction to a judge who gave him a judicial slap on the wrist when he was county prosecutor. He took his medicine without complaint, but was unapologetic for the remarks he made that precipitated the slap.
I admired that. I think a lot of people did. Over the years I have met several prominent Republicans who refused to do things that were in their best political interest because they thought of Westfall as a friend. Certainly, it wasn't a two-way street as Westfall did what he thought was right no matter where the chips fell.
I made no secret of my feeling that the Westfall administration was a disaster for economic development in south county and Buzz never missed an opportunity to debate the subject with me whether it was at a public forum in a local library or a meeting of the Missouri Gaming Commission.
During those exchanges there was always a sly hint of a wink in the corner of his eye. He thought well on his feet.
Whoever the County Council names to replace him will have to be on top of their game or live in Westfall's shadow until November 2004.
About the Writer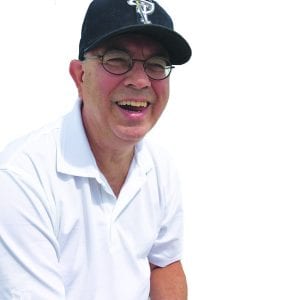 Bill Milligan, For the Call
Bill is the general manager of The Call and photographer extraordinaire.