BREAKING: Crestwood aldermen approve tax incentives for former mall site
Demolition to begin within 90 days, mayor says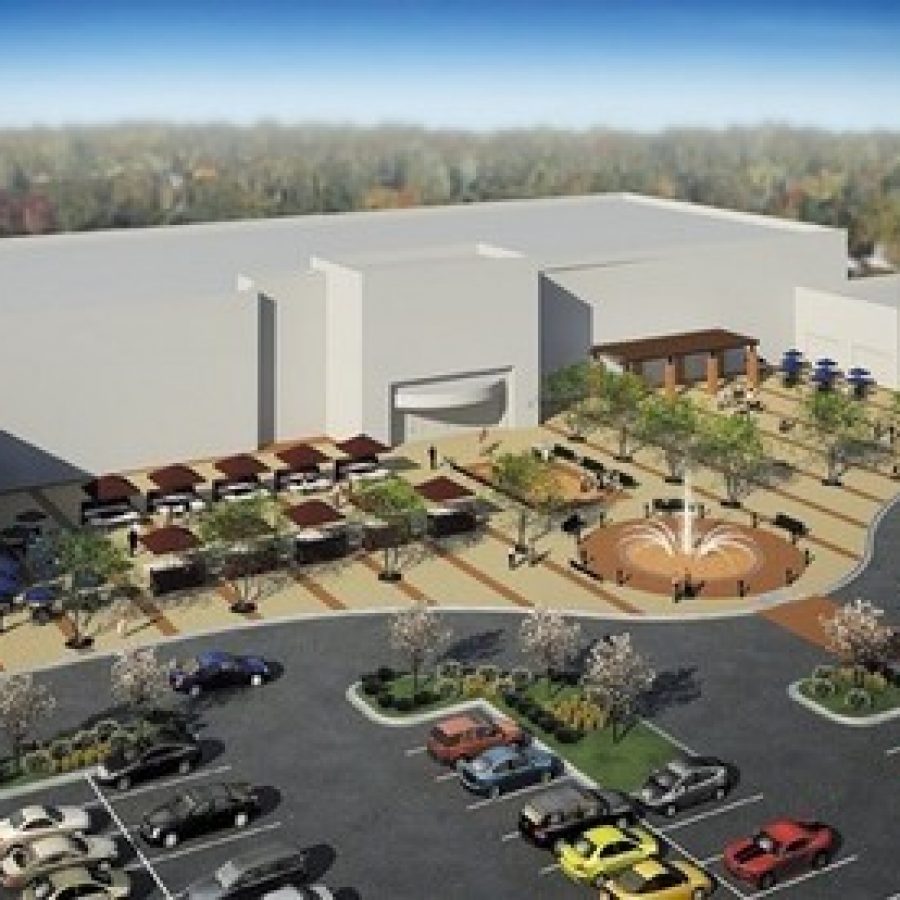 With unanimous votes, the Crestwood Board of Aldermen signed off Tuesday night on the second and final reading of several measures granting approval to UrbanStreet Group's proposal to redevelop the former Crestwood Plaza mall site.
Chicago-based UrbanStreet is proposing a $104.3 million mixed-use redevelopment of the 47-acre property at Watson and Sappington roads.
Aldermen granted the developer tax incentives totaling $25 million, including $15 million in tax-increment financing, or TIF, assistance, or a Chapter 353 tax abatement; $5 million in Community Improvement District funds; and $5 million in Transportation Development District funds.
The Crestwood TIF Commission recommended approval of the TIF last month, despite heavy opposition from Lindbergh Schools, which had two representatives on the commission.
Aldermen voting in favor of the TIF were acting board President Mary Stadter of Ward 2, Richard Breeding and Darryl Wallach of Ward 1, Justin Charboneau of Ward 2, Grant Mabie and Bill Boston of Ward 3 and Timothy Anderson of Ward 4. Ward 4 Alderman Cindy Minor was absent.
City Administrator Kris Simpson also was absent. Police Chief Frank Arnoldy served as interim city administrator for the meeting.
Heavy equipment has been arriving at the mall site even before aldermen gave final approval to UrbanStreet's proposal. After demolition of the interior of the mall property is finished, exterior demolition should start within 90 days of the final approval, Mayor Gregg Roby said on Facebook Sunday.
Although UrbanStreet has not signed or identified any tenants, the developer's proposal for the site includes one large retail facility that could contain a grocery store, a multi-screen movie theater, a fitness center, two dine-in restaurants, an office building, a 225-unit apartment complex currently envisioned as senior housing and 11 to 13 acres of open space and community gardens.
Approval of the redevelopment project poses no risk whatsoever to the city, Roby said earlier this month when the board approved the first reading of the measures.
Like the last meeting, city officials again broke past tradition on comments from the public at Board of Aldermen meetings and limited speakers to three minutes, with Director of Public Services James Gillam timing speakers. Roby also did not permit residents to speak when the second readings of the mall-related measures were considered.