Bill Gianino, one of South County's best-known restaurant owners, dies
One of South County's best-known restaurant owners, Bill Gianino, died Friday at his family farm in Cuba, Missouri.
William "Bill" Gianino, 69, owned the self-named Gianino's family of restaurants that started in Oakville with Bill Gianino's and Frankie G's, which are next to each other in Chestnut Park Plaza. The restaurant group later expanded to include three Joey B's in Concord Plaza, The Hill and Manchester, Billy G's in Kirkwood and Frankie Gianino's Grill & Bar in Imperial. The Gianino's restaurant in Sunset Hills that closed in recent years was operated by Gianino's uncle.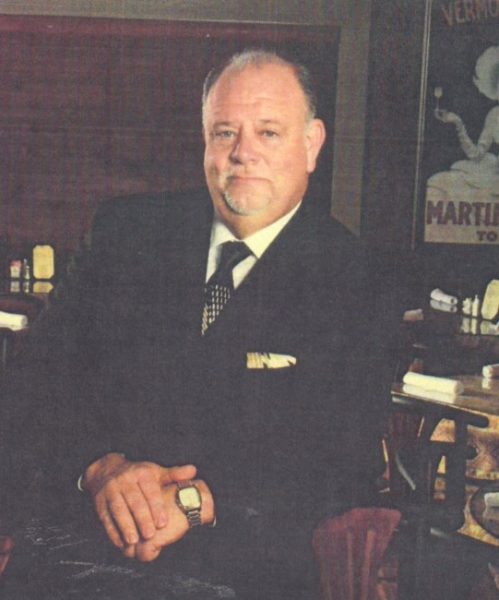 The "Frankie" of Frankie G's was Gianino's father Frank, who owned a pizzeria, Valencia's on Delmar, and taught his son how to cook. The younger Gianino grew up working in his father's restaurant, and he never left the restaurant industry after serving in the U.S. Army, mentoring generations of employees, along with his sons and other family members.
Gianino's nearly 50-year restaurant career spanned the ups and downs of the industry in St. Louis County in the past few decades, including a smoking ban and competition for workers from newly opened casinos.
Gianino started the self-named flagship restaurant Bill Gianino's in Oakville in 1975, after running a chain of carryout pizzerias, Gianino's Pizza Den, for four years. Gianino grew up on The Hill but moved to South County after he married his wife, Kathy, whom his obituary called the "love of his life." They had two children, William "Billy" Gianino and Anthony "Tony" Gianino, and five grandchildren: Eva, Anna, William, Evelyn and Vivian Gianino.
A visitation will be held for Gianino from 1 to 8 p.m. Sunday, July 5, at the Heiligtag-Lang-Fendler Funeral Home, 1081 Jeffco Blvd. in Arnold. A funeral mass will take place at 11 a.m. Monday, July 6, at St. Joseph Catholic Church, 6020 Old Antonia Road, Imperial. Burial will be private following the mass at Jefferson Barracks National Cemetery. Instead of flowers, the family requests that donations be made to the Footprints Program at Cardinal Glennon Children's Hospital, which is supported by the Krieg Gianino Family Foundation, or to the American Heart Association.
Gianino told The Call in 2006 that as a young couple, he and Kathy lived off Pottle in Oakville, and he watched Chestnut Park Plaza being built across the street.
A few years later, he started his namesake restaurant in the space at 4571 Chestnut Park Plaza at Telegraph and Yaeger roads, where it has remained since 1975, all but four years of his career.
The original restaurant started as a takeout pizzeria before expanding into the full-service restaurant that it is today.
Gianino was Telegraph Road's best-known restaurateur by the time the Missouri Restaurant Association named him one of its Restaurateurs of the Year in 2006, after the Greater St. Louis Restaurant Association had granted him the same honor in 2005. The statewide award can only be granted once. The designation coincided with the 30th anniversary of Gianino's namesake restaurant.
Editor's note: This article has been updated with the correct ownership of the Gianino's restaurant in Sunset Hills.