It's baseball season, our favorite time of the year
"My Call" by Bill Milligan
wmilligan@callnewspapers.com
Thank goodness it's baseball season again.
But it isn't just the warmer weather that lifts your spirits as the Cardinals take the field at Busch Stadium the first few times this year.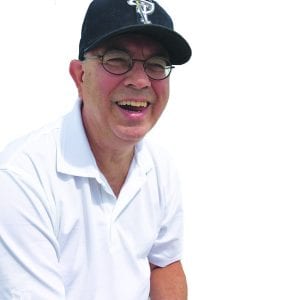 Something about the batters and the pitchers, the swings, the misses, and just the joy of the game of baseball makes you feel good.
As Cardinals great Rogers Hornsby once said, "People ask me what I do in winter when there's no baseball. I'll tell you what I do. I stare out the window and wait for spring."
I admit that I've felt like that on many winter days, and while watching many hockey games.
Hockey just isn't as entertaining as baseball. I used to say everything happens by accident in hockey, but that was until I befriended a Blues fan. He enjoyed watching Blues games for some reason, and I didn't want to spoil his fun.
But there is nothing like watching a baseball game. It's really two games in one. There is a game being played by two opposing teams and there is a far more interesting game between the batter and the pitcher. What type of pitches is the pitcher throwing and why? Where is the batter standing in the batter's box? Is the batter swinging his arms at the ball close to his body or are his arms extended?
Everything makes a difference in the outcome of the game.
One thing that's for certain in baseball is that a little guy has a chance of beating guys that are bigger than he is if the little guy is more prepared. Baseball is very democratic that way: He who practices most will be the winner.
Seeing the umpire standing in a basketball position boxing out against a charging Yadier Molina during a dispute with Arizona Diamondbacks manager Torey Lovullo last week was as hilarious as it was unique. That is the kind of excitement fans come to the ballpark hoping to see. For over a century, they haven't been dissappointed.
The best way to learn the game is to practice yourself, as Little Leaguers know.
In the words of St. Louis native Yogi Berra, "I think Little League is wonderful. It keeps the kids out of the house."
Berra became one of baseball's most revered sages during his time with the New York Yankees. At one point he turned his wit to reflect on Opening Day.
"A home opener is always exciting, no matter if it's home or on the road."