Baseball a lifelong passion for Palumbo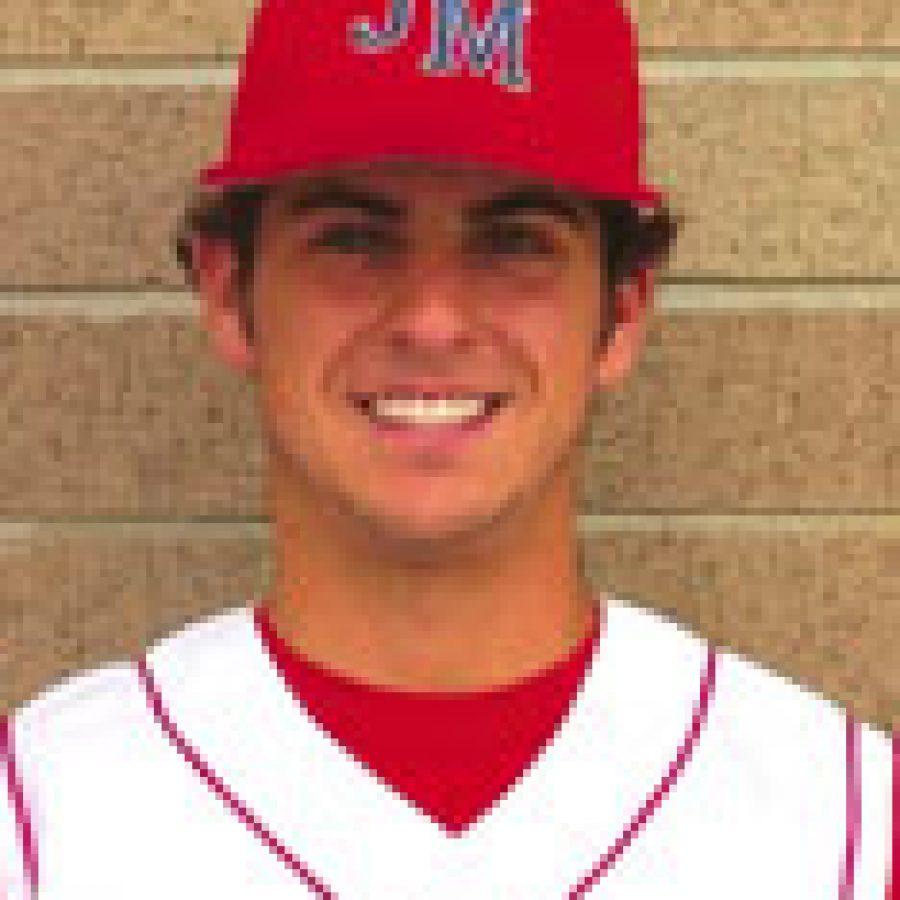 Think back and try to remember the first Christmas present you received.
Many of us have a hard enough time remembering what we received last year, let alone the first Christmas gift we remember receiving. But Joe Palumbo knows exactly what that first gift was.
It was a wooden baseball bat and a Rawlings Signature Series Cal Ripken baseball glove from his dad, Joe Palumbo Sr.
"My dad is the biggest baseball fan I know," Palumbo told the Call. "I was so excited because Cal Ripken was my favorite player."
It didn't take long for the younger Palumbo to catch on to his dad's passion for the game as he began playing baseball in preschool.
Now 14 years later, Palumbo plays for the Johnny Mac Thunder and has established himself as one of the best outfielders in the St. Louis Amateur Baseball Association. This past season Palumbo batted an impressive .451 with seven doubles, three triples, five home runs and 29 runs batted in.
"One of his best assets is that he has quick hands," Johnny Mac head coach Jim Muskopf told the Call. "For a smaller player, he hits the ball with a lot of power."
Yet things haven't been quite picture perfect for Palumbo. He suffered from mononucleosis this past spring, which kept him from participating in a good part of the 2004 high school season at St. Louis University High School.
Things went downhill even further as Palumbo was overcome with the flu and suffered bruised ribs because he was throwing up on a consistent basis.
"I couldn't eat anything," he recalled. "I threw up everything I ate and that's how I got the bruised rib.
But once Palumbo got back onto the field, he began to realize just how passionate about the game he was.
"I felt like a little kid because I had been sick and hurt for such a long time," he said. "I got back onto the field and there wasn't another thing that I would rather be doing."
Palumbo also knows how to excel in the classroom as he graduated from St. Louis University High School with a 3.86 grade-point average. He was a member of the National Honor Society, was named to the First Honors List and was a senior adviser. He's currently set to attend Quincy University where he plans on playing in the outfield for the Hawks.
"They (the Quincy coaching staff) had already seen me play," Palumbo said. "I went on some visits and knew some of the players on the team. It really made me feel at home. Plus, they're not all about baseball because the coaches also want you to get an education."
It's amazing how one little Christmas present can pave a unique road for one little boy.