Back to School Recipe Contest: Brain Food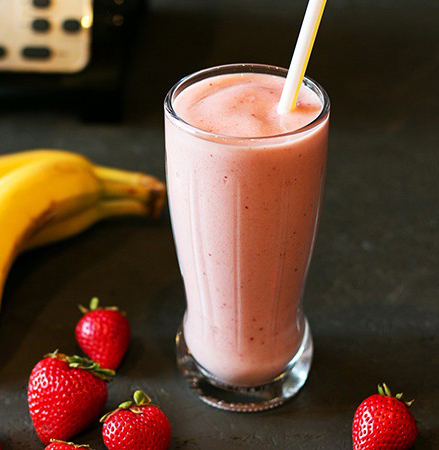 Strawberry Banana Smoothie
Here is my version of a delicious healthy smoothie. Serves two.
¼ cup orange juice
½ cup plain low-fat Greek yogurt
½ tsp. vanilla
2 cups fresh sliced strawberries
3 medium sliced and frozen bananas
whipped cream, optional
maraschino cherries, optional
Combine all ingredients in a blender. Blend until thick and smooth. Enjoy!
Note: This recipe will make two large servings. I serve mine in two vintage pressed glass soda fountain glasses with whipped cream and a maraschino cherry on top and straws.

Lisa Rapp
Oakville