Another View: Hilmer makes his case for reform of Missouri teachers' pension plan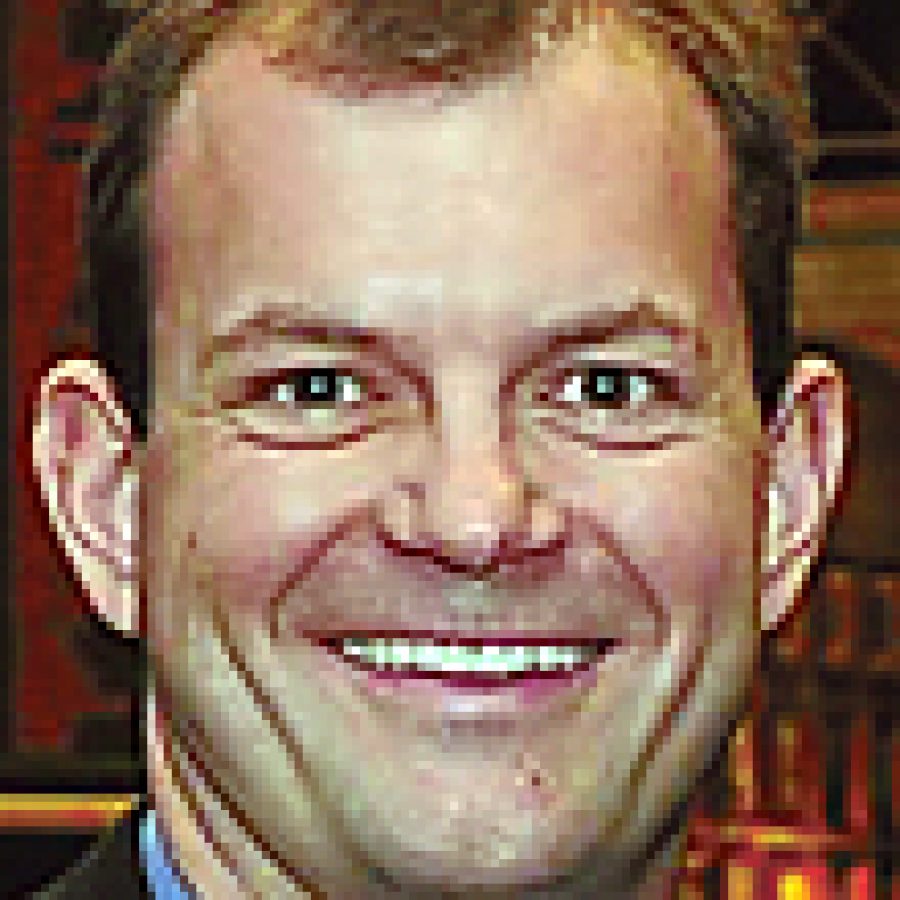 I'd like to offer you an investment opportunity in which I could take $260,000, make a return of 2,300 percent and provide you more than $6 million — a guaranteed $485 a day, every day, for the rest of your life. Of course, I also will give you cost-of-living increases every year.
Even better, it's against state law for you to not receive it. And if that's not enough, how about I toss in that you will receive more money in retirement checks than you did in paychecks when you actually worked?
What if I then told you that you are not eligible for this unless you recently retired as the superintendent of the Mehlville School District and you, the taxpayer, are being forced to pay this outrageous amount? Well I'm sure you're thinking: You're crazy, try to force me pay that to someone. My response is: That's fine, don't pay it and the government will put a lien on your house.
Do I have your attention yet?
When Terry Noble recently retired from the Mehlville School District he was asked by the Call to name his biggest accomplishment. Not only did he not name it, he said, "I really would rather leave that up to other people …"
Unfortunately, south county residents will forever remember two things about Mr. Noble. The first is the $44,000-a-year raise he took, claiming at the time that it was about the students, not the money. However, he subsequently gave it back after a public outcry and settled for a paltry $10,886 increase.
Then to round things out, he presided over a disastrous and failed attempt at an 88-cent tax-rate increase that, in part, would have helped fund educators' ever-increasing pension costs.
In the real world, mediocrity like this is not rewarded. But in the fantasy world of government Mr. Noble rolled out of town with a guaranteed yearly pension of roughly $177,000 a year.
This is not being written to single out Mr. Noble, but to highlight what is happening in school districts throughout Missouri. How is it possible that residents are kept in the dark about unfair and expensive pension benefits for school district employees and who is to blame for this? The blame lies squarely on the shoulders of legislators in Jefferson City who write the laws granting this nonsense, complicit and clueless school boards who fund this and the teachers' unions who push their-self serving agenda, all the while reminding us that it's "for the kids."
This spring I went to Jefferson City to testify in favor of a bill that would have started the process of offering a 401(k)-style retirement plan as an alternative to the current system in an effort to fix this pension chaos. I was the only one in a crowded room to speak in favor of this.
The usual suspects of teachers' union representatives and people profiting from this pyramid scheme then garbled through the same tired demagoguery while our Republican and Democratic legislators with glazed looks on their faces did what most clueless politicians are so good at — nothing.
You — the residents and taxpayers — continue to see your services cut because of the public pension tsunami that is eating up swaths of local, state and federal budgets. Please contact your state representatives and senators and demand they do what Bon-nie Stegman and I did five years ago at the Mehlville Fire Protect-ion District, and that's put all employees on a 401(k)-style pension plan to restore parity, transparency and sanity.
Unfortunately, considering that your elected officials in Jeff City also receive a guaranteed lifetime pension for the part-time job they do, the odds of them doing something are slim and down the road you, the taxpayer, will be left holding the bag while they are getting their check every month.
The Missouri Public School Retirement System is by definition a Ponzi scheme that needs ever-increasing amounts from new en-trants to pay existing members far more money than the fraction they invested. It is more than $8 billion underfunded and if it was accounted for like the few remaining private pension plans, it would be many billion more dollars in the red.
There is no reason why people who work for the public should re-ceive better retirement benefits than the taxpayers who are forced to provide them.
Aaron Hilmer has served as chairman of the Mehlville Fire Pro-tection District Board of Directors since April 2005. He was elected to a second six-year term in April.