Aldermen consider lease agreement with owner of Barn
Concerns over maintenance voiced to aldermen by Mott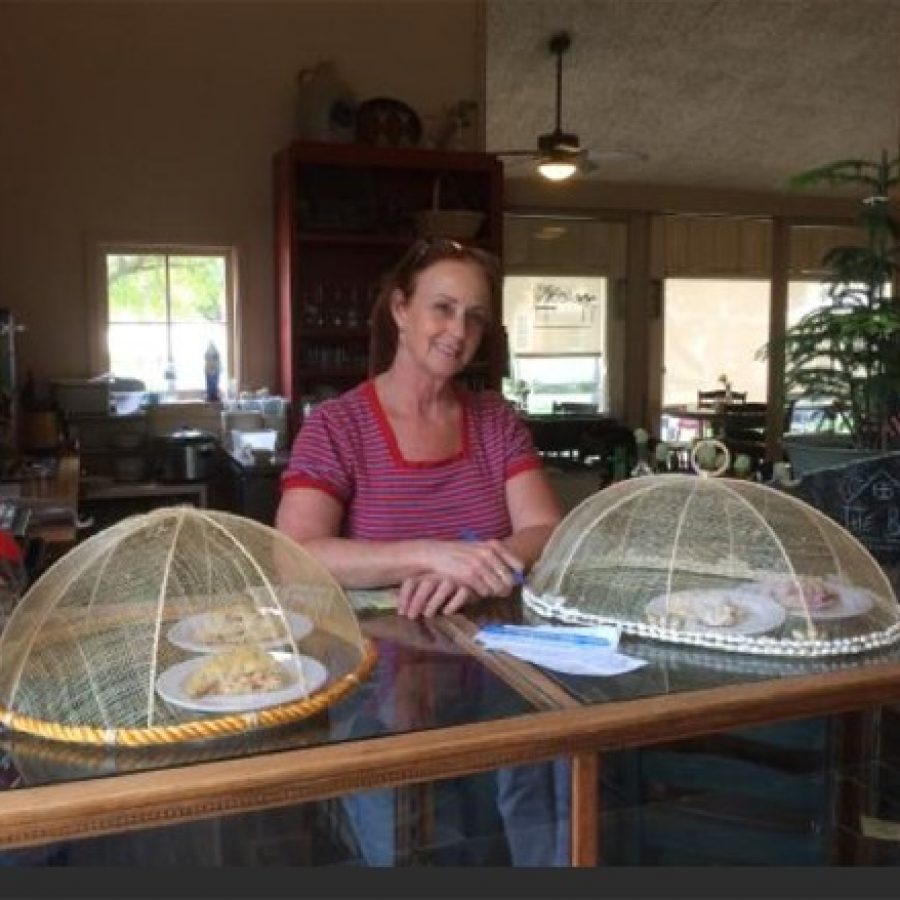 The Crestwood Board of Aldermen was scheduled to consider approval of a lease agreement with the owner of The Barn restaurant at the city's Thomas Sappington Historic Site Tuesday night — after the Call went to press.
Aldermen voted 5-3 April 12 to approve the first reading of an ordinance adopting a lease agreement with Barn owner Karen Mott.
Voting in favor were Ward 1 Aldermen Richard Breeding and Darryl Wallach, board President Mary Stadter of Ward 2, Ward 3 Alderman Bill Boston and Ward 4 Alderman Cindy Minor. Opposed were Ward 2 Alderman Justin Charboneau, Ward 3 Alderman Grant Mabie and Ward 4 Alderman Tim Anderson.
Because a voice vote for a second reading of the measure was not unanimous, the second reading of the ordinance was scheduled Tuesday.
However, before voting on the second reading of the measure Tuesday night, the board was set to consider a new ordinance approving an amended lease agreement with Mott.
As proposed, Mott's lease would run from June 1, 2016, to May 31, 2021, with options for three five-year extensions. The proposed pact also includes improvements to be made by the city not to exceed $30,000.
The amended lease clarifies some issues that were raised during a discussion of the pact at the April 12 board meeting, including outlining that the city will be responsible for replacing a number of major appliances should they fail, while Mott is responsible for the maintenance and repair of those major appliances.
At the meeting, City Administrator Kris Simpson cited a memo outlining the proposed agreement from Director of Public Services Jim Gillam, who negotiated the pact with Mott.
"… We've got base rent of $900 a month — a sort of additional rent that we would track to recoup some of the costs with phase one improvements that are identified and discussed in some of the documentation here, which is an additional $350 a month, and then a share of the utilities, which is 40 percent, and that comes to $550 a month, for a grand total of $1,800 monthly in rent …," Simpson said, noting yearly rent would total $21,600.
Mabie proposed several changes to the lease agreement in a red-lined document distributed to the board. Mott, who had received a copy of the agreement with Mabie's proposed amendments earlier that day, took exception to any changes, and Simpson asked Mott to discuss the contract that she negotiated with Gillam.
"The lease terms and the extension terms I was happy with. I think that we came up with a mechanism to fairly increase the rent during future extensions. It's a little complicated, but it's fair …," she said.
For example, if the city would use The Barn for a special event, the cost would be "an amount equal to one month's rent as a facility fee." As proposed, the city would agree "to periodically place information regarding 'The Barn' in its city of Crestwood Parks and Recreation brochure, newsletter, website, electronic message board and other social media outlets at no cost" to Mott.
But Mott noted she had some concerns about maintenance in the proposed lease.
"… We do have some issues about maintenance and who owns what and who's responsible for what …," she said. "I rent an apartment. If my toilet breaks in my apartment, I don't go to Lowe's and buy a new toilet. I call my landlord and say, 'My toilet broke. You need to get a new one and put it in' … If an outlet malfunctions, I call my landlord, and say, 'My outlet malfunctioned. Please come fix it.' So, it's your building. You all own it. To the extent that there are mechanical problems with the building, I think it's your alls responsibility to fix it.
"You do own some pieces of equipment. Some of those pieces of equipment have broken in the last three years," she said, adding that she has paid for repairs to that equipment.
However, that equipment is "of indeterminate age," Mott said, adding, "And it will one day reach the end of its useful life, and I want the city to replace it if it breaks. I don't want it to be your election to do that, I want you to agree that you will replace it. It's your equipment. So that's an issue."
Regarding maintenance, Mabie said, "… I think that's probably the most troublesome paragraph of every draft I've seen, and I think that's something that it would be beneficial to have some discussion on. I mean that's a major difference between a residential lease and a commercial lease, that if you rent an apartment, the landlord's going to fix your fridge and your toilet, typically. In a commercial lease, they're not going to."
Mott said, "Well, I'm not going to be responsible for a 45-year-old building. I'm just not, OK? I'm not going to be responsible for the walls … That's language that's appropriate, I think, in my opinion, to owning a condo. I don't own a condo. I don't own the building. I don't own any part of the building …"
For example, Mott said that in January, the dining-room ceiling was in danger of collapsing. The problem was repaired by city workers, she said, adding, "I'm not going to be responsible for that. And I think it's unfair for you to make me responsible for that. I think it's unfair to make me responsible to replace a refrigerator that's possibly 45 years old."
Mabie said, "Well, you wouldn't be obligated to replace the fridge."
Mott said, "No, but I need it. I'm using it. If it dies tomorrow, I have to have a place to put that refrigerated food. So one of us has to replace it because it's a full refrigerator."
Stadter later made a motion to approve the lease as negotiated, but before a second could be made, Mayor Gregg Roby said he would permit additional discussion.
Two pieces of equipment, a sandwich-making station in the kitchen and a large refrigerator in the basement, particularly concern her, Mott said.
"It's really those two pieces of equipment that nobody knows how old they are and they could die tomorrow," she said. "And frankly, I don't have the money to replace them if they die tomorrow. That's the bottom line."
Mott later noted that a motion had been made to approve the agreement she had negotiated with Gillam.
Mabie said, "… My thought is we would table this for one meeting and see if we can clean up this language, so we're not left with an agreement that we regret that could be in effect for 20 years."
Boston said, "I'd like to second Mary's motion — and what was your motion again?"
Stadter said, "The motion was that we, as a board, vote on the agreement as …"
City Clerk Helen Ingold added, "As was presented and published to the public, not anything that you guys have seen since …"
Boston said, "I second that motion."
Mabie said, "… If that's a motion for a first reading, I don't think that would be proper even with a second to consider while there's still lights on. So I would offer an amendment to take the group amendment for the redlines previously provided to the board."
Noting a motion was made and seconded, Roby said, "So I think the appropriate thing at this time would be to take a vote on that, as to whether or not the board agrees with the contract that was provided to us tonight. We're going to move on with this …"
Typically, a motion to conduct the first reading of an ordinance is done by voice vote, but Roby called for a roll-call vote.
Mabie and Anderson were opposed and Charboneau abstained. Aldermen then voted 5-3 to approve the first reading of the measure.