Alderman questions free trash service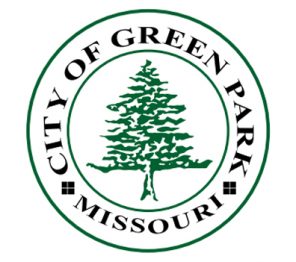 Each year, Green Park provides its 987 homes with trash service through American Eagle Waste, including homes owned and not occupied by landlords.
Ward 1 Alderman Michael Broughton contended Oct. 18 that homes occupied by renters should count as private businesses and be charged for trash service at the end of the year. Green Park does not provide services to any of its businesses. 
"We really shouldn't be providing service for people who have rental property who have income from it. That's in essence a business," Broughton said. 
Broughton said while surveying homes in his ward, several rentals were owned by citizens who owned multiple rental properties in the St. Louis area, so the money wouldn't be taken from "mom and pop businesses." City staff found the estimated rentals in the city cost about $7,560 total annually to service, and Broughton proposed the city could add a 10-percent administration fee to cover upkeep of the list of renters.
Mayor Tim Thuston said the idea would have a lot of gray areas for non-owner occupied homes. These could include homes where relatives live instead and are not rentals by a traditional renter.
"I don't really see the value in the amount of time we would spend to have someone go into the directory and continuously keep it up to date, because there are going to be a lot of transfers from different types of situations," Thuston said. "I don't think the amount of time it would cost us to administrate that is worth the cost."
Several aldermen felt there was no need for the city to do at this, and the situation would cause more problems than solutions. 
"It's not a big enough issue for me to continue going through financially, legally. If it goes through that the landlord has to pay for trash, he might just say 'Hey I'm not going to pay for it, you're living here, you pay for it,'" said Board President Joe Monteleone.
Broughton withdrew his argument and the issue will not move forward.