Woman carjacked while pumping gas in Sunset Hills
A woman's car was carjacked last week while she was pumping gas on Watson Road in Sunset Hills, and police are asking the public's help to identify a suspect.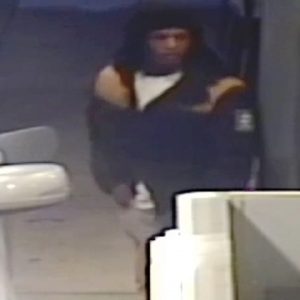 The Sunset Hills Police Department released photos of a suspect they say tricked a woman into leaving the driver's side of her Lexus at the UGas at 10743 Watson Road in Sunset Hills and then stole her car before she could pump her gas.
Police say about 5 p.m. Dec. 20, a woman pulled up in a 2016 silver Lexus GX470. A white Audi SUV also pulled up to the pumps at UGas.
A passenger in the Audi got out and approached the woman in the Lexus, telling her that his money had blown underneath her car. She walked to the passenger side to help him look, and he jumped in the driver's side of her car and drove away with her car.
The suspect is described as a black male about 5 feet, 11 inches tall, with black hair with shoulder-length dreadlocks, wearing gray pants, a black jacket with orange shoulders and orange stripes on the back of both sleeves, with an unidentified white patch on the upper arm of the jacket.
The driver of the white Audi did not get out of the SUV, police said. When the suspect drove off in the Lexus, the white Audi also immediately drove off, and both cars went west on Watson Road.
Anyone with information regarding this theft is asked to call the Sunset Hills Police Department's Detective Bureau, 314-849-4400, or Crimestoppers, 1-866-371-TIPS or go to stlrcs.org to submit a tip.