Willett, Heater exchange vows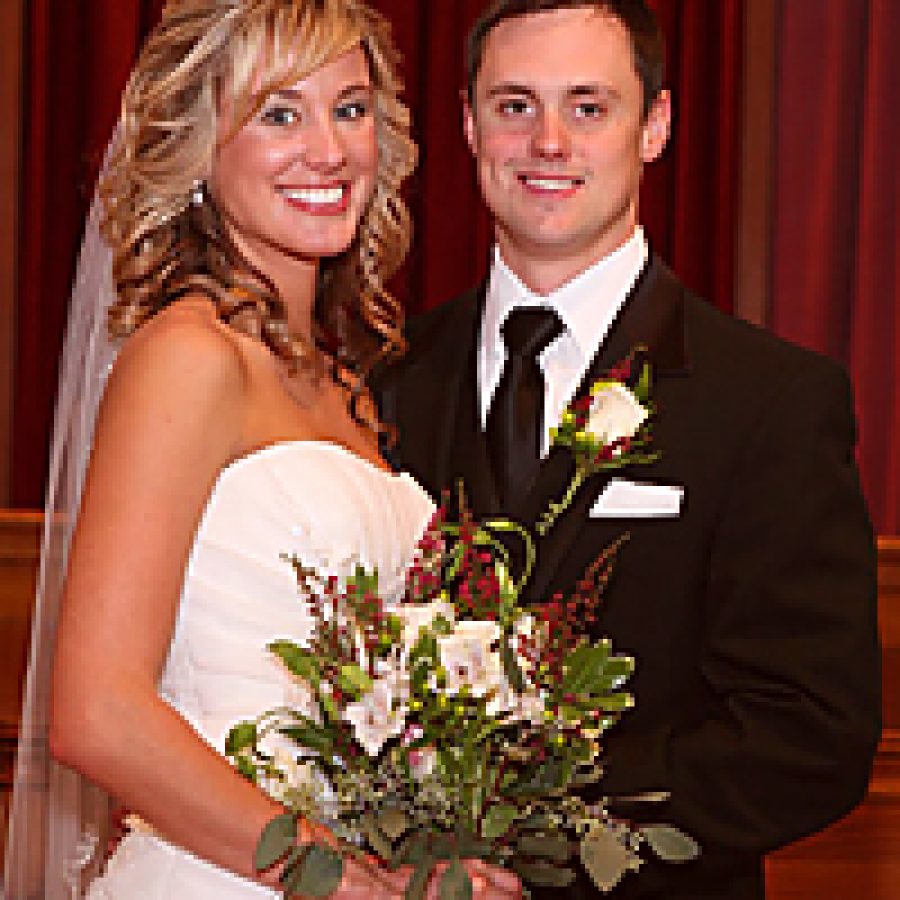 Kristen Marie Willett and Nathan Stoll Heater were married Oct. 2 at First Christian Church in Hannibal by the Rev. Steve Barker.
The bride is the daughter of Donna and Brad Willett of Hannibal.
The groom is the son of Lin Heater and the late Jack Heater of St. Louis.
The maid of honor was Sarah Sexton.
Bridesmaids were Erin Rau, Katie McCarthy, Michelle Donovan, Jessica Bright, Nikki Klapp, Kim Gillock and Alex Goblet.
The best man was Brian Heater.
Groomsmen were Ryan Winter, Clint Shocklee, Jay Young, Chris Imming, Rex Radil, Victor Rodriguez and Jack Donovan.
The flower girl was Rilee Willett. The ringbearer was Luke Chambers. The candle lighter was Rachel Willett.
Readers were Melissa Huff and Patrick Knobloch. The announcer was Kyle Bruno.
Guest book attendants were Becky Chambers and Libby Chambers. Ushers were Jeremy Willett, Brian Willett, Brandon Costello and Chris White.
A reception was at the Star Theatre in Hannibal. After a honeymoon trip to Turtle Bay in Oahu, Hawaii, the couple reside in Chicago.