Washington Middle School educator a finalist for state Teacher of the Year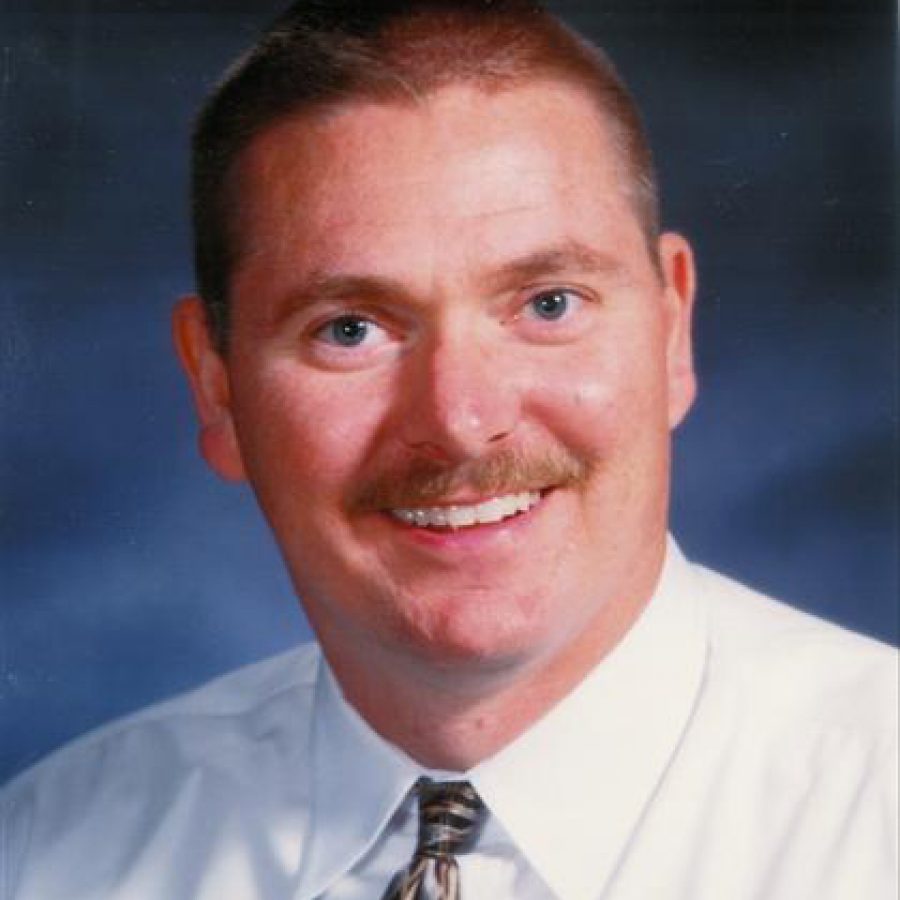 Washington Middle School teacher Ross Bullington is one of six finalists for Mis-souri Teacher of the Year.
The eighth-grade science teacher will travel to Jefferson City today — Sept. 1 — for his finalist interview. The state will announce the next Missouri Teacher of the Year shortly thereafter.
"It is an incredible honor to be able to represent the teachers from Washington Middle, as well as those within Mehlville and the state of Missouri," Bullington stated in a news release.
"To be considered for this high honor is a real bonus. I never expected it. I do what I love and I love what I do," he added.
Bullington has been teaching at Wash-ington Middle School since 1995 and was named the school's Teacher of the Year last spring. He previously served as a fifth- and sixth-grade teacher at Oakville Elementary School from 1989 to 1995.
After earning his bachelor of science degree in elementary education at North-west Missouri State University, Bullington received his master of arts in teaching degree with an emphasis on science from Webster University. He also earned middle school endorsement certification at Tru-man State University and elementary and secondary administration certification at Lindenwood University.
Working with children doesn't end for Bullington when the final school bell rings each day, according to the release. He spends extra time at Washington Middle offering free tutoring before and after school for any pupil needing help.
At home, Bulling-ton and his wife, Re-becca, are the parents of twin 7-year-old girls — Hannah and Rachel — and a 4-year-old son — Chris-tian. They live in west county and are ac-tive in their community.
Bullington volunteers each year to help with the Mighty Mud Mania Children's Festival at Jefferson Barracks Park and is very active in the Missouri National Edu-cation Association.
He is the second Mehlville School Dis-trict teacher in the past three years to qualify as a finalist in the Missouri Teacher of the Year competition.
Bullington joins Margaret Buerkle Mid-dle School social studies teacher Cheryl Tentschert, who was selected as a state finalist in 2003.
If he is selected as Missouri Teacher of the Year, Bullington would be the second Mehlville School District educator to earn the honor. Jeanne Crews, now retired from the Mehlville School District, was named the Missouri Teacher of the Year in 1984 while serving as a third-grade teacher at Bernard Elementary School.