Vonderheid, Schaffer are wed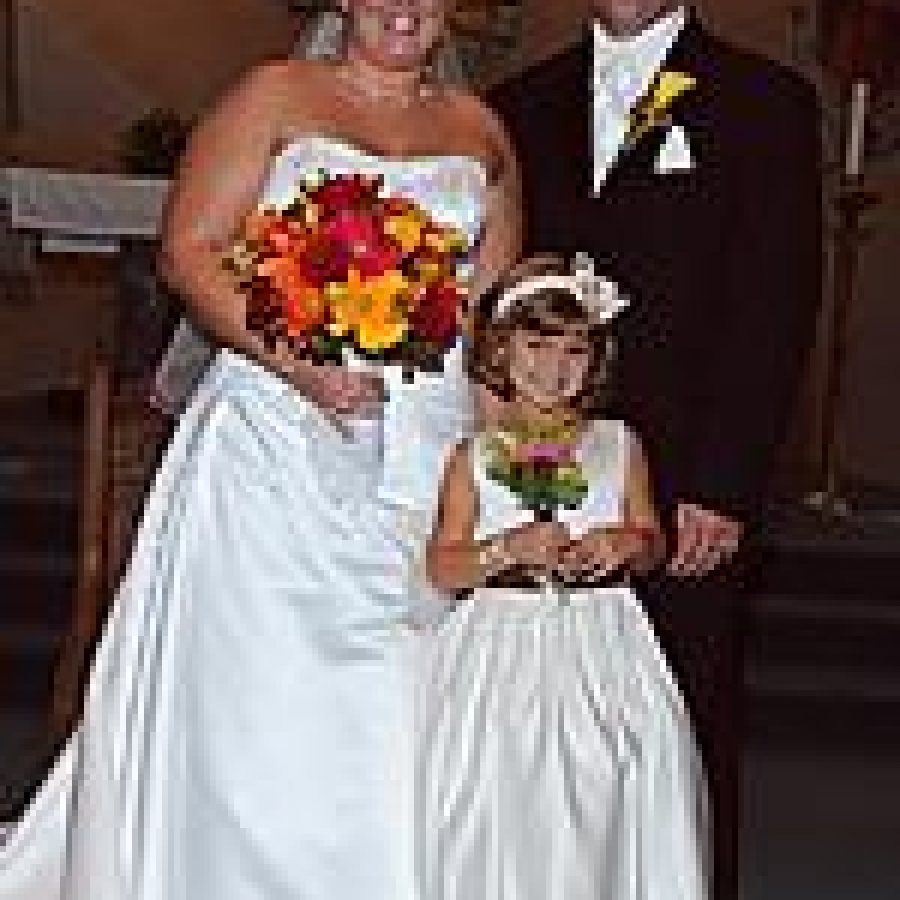 Susan Lee Vonderheid and Stephen Michael Schaffer were married Sept. 18 at Immaculate Heart of Mary Church.
The bride is the daughter of Thomas and Susanne Vonderheid.
The groom is the son of Kenneth and Janet Schaffer.
The maid of honor was Jennifer Kennedy. The junior bridesmaid was Alyssa Wheeler. Bridesmaids were Julie Jackson, Megan Cammarata, Stephanie Wheeler and Katie Scheuermann.
The best man was Joe Salvador. Groomsmen were Bruce Cook, Tommy Vonderheid, Dan Wheeler and Jeff Maassen.
Flower girls were Lilly Vonderheid, Emily and Lindsay Jackson, Madeline and Caitlyn Kennedy and Paige Daniele, daughter of the groom.
Ringbearers were Charlie Vonderheid, Luke Jackson and Will Kennedy.
The ushers were Dan Jackson and Jonathan Kennedy.
After a honeymoon to Montego Bay, Jamaica, the couple reside in St. Louis.