Vilimek named YMCA's Youth of the Year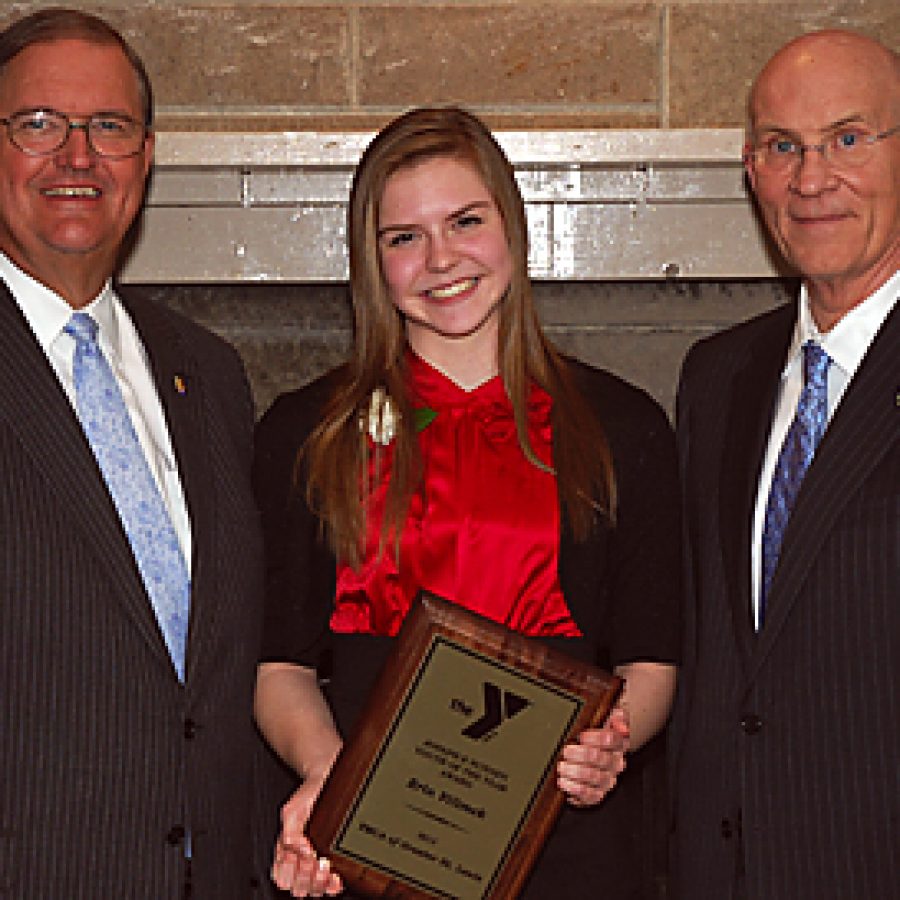 The YMCA of Greater St. Louis presented the Joseph P. Sunnen Youth of the Year Award to Erin Vilimek last week at the annual Youth of the Year Awards Dinner.
The award annually recognizes a young Y volunteer who best exemplifies the YMCA's core values — caring, honesty, respect, responsibility and faith, according to a news release.
The annual Awards Dinner recognizes youth from many branches of the YMCA of Greater St. Louis who have demonstrated exceptional leadership skills and have volunteered their time to the Y and to their community.
Sixteen other young people were honored along with Vilimek for outstanding service and potential.
Lindenwood University in St. Charles awards a scholarship of roughly $62,000 to the young person named the Joseph P. Sunnen Youth of the Year and about $33,000 in scholarships to each of those selected Branch Youth of the Year.
"We believe the values and skills learned early on in life are essential building blocks for quality of life," Gary Schlansker, president and chief executive officer of the YMCA of Greater St. Louis, stated in the release.
"At the Y, young people gain leadership skills and find guidance and encouragement to develop and realize their potential through Y programs in hopes they will be contributing adults later in life."
Vilimek is actively involved as a dance instructor and youth leader at the South County Family YMCA, where she leads her own classes in ballet, tap and hip-hop.
She serves as a positive role model for scores of youngsters who enroll in Y classes and programs. Vilimek also is involved with her school dance team, the Lindbergh Flyerettes, as a member and choreographer.
"Working at the Y, our instructors are not only expected to be experts in their fields, they are also relied upon to be positive role models who help kids learn values and build positive self-esteem and confidence," stated Jeff Clay, executive director of the South County Family YMCA. "We couldn't be more proud of Erin, who herself was introduced to the Y in a beginner hip-hop class several years ago. We congratulate her on this well-deserved recognition."