VIDEO: Flyer spirit rocks in 'Lindbergh Lip Dub' video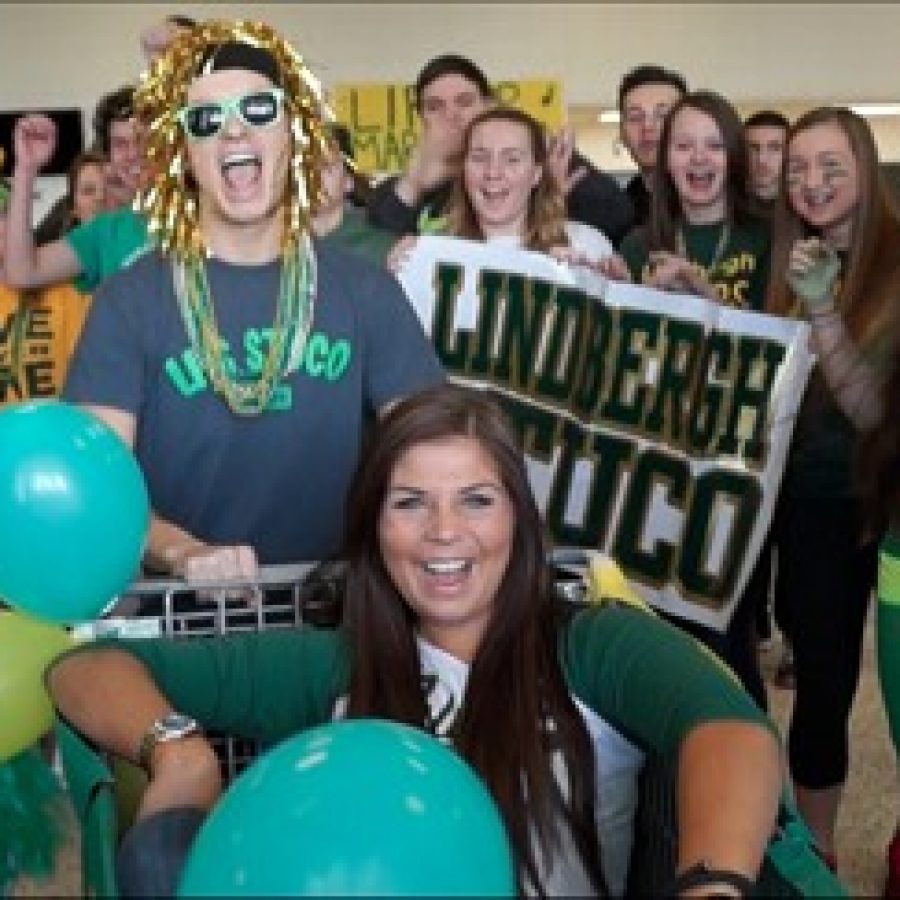 More than 2,000 Lindbergh High School students, staff members and administrators gathered on campus earlier this year to record a spirited, all-inclusive music video.
The student-directed and produced "Lindbergh Lip Dub," which is now available for viewing on YouTube, features every single LHS student and staff member, lip-syncing to a number of popular songs.
LHS is the latest of many high schools nationwide to jump on the Lip Dub bandwagon. The 14-minute video covers the entire LHS campus and features every single athletic team, music and theater group, and student organization. The school plans to use the video for new student orientation, as a fun and comprehensive intro to LHS.
Class of 2015 graduates Wesley McCutchan and Adelka Rybar, and juniors Samira Nukic and Erik Kalfus organized the entire student body for a day of filming on March 6. The crew spent two months working behind the scenes to plan the filming.
They started by separating the school into four zones and designating assigned locations for all 2,034 students and faculty members. Samira organized a binder that designated a specific location for every person, and a group for him or her to represent. She included every student organization, music group, theater troupe and sports team. Next, Adelka created a campus map detailing the cameraman's route and showing each student group where they would be located. Erik was in charge of communicating with administration throughout the process and perfecting the timing and logistics. And last, but not least, Wesley did all of the filming and editing, guiding his vision through to a final product. The team worked together closely and brought in additional students to edit audio, fly a quadricopter for aerial shots , and handle some last-minute decision-making.
The team hopes that Lindbergh students, staff, parents, alumni and community members will watch the video and share it with their friends, to spread the spirit of Lindbergh far and wide online.