Utopia sweeps 2004 Missouri State Pom, Dance Team Championships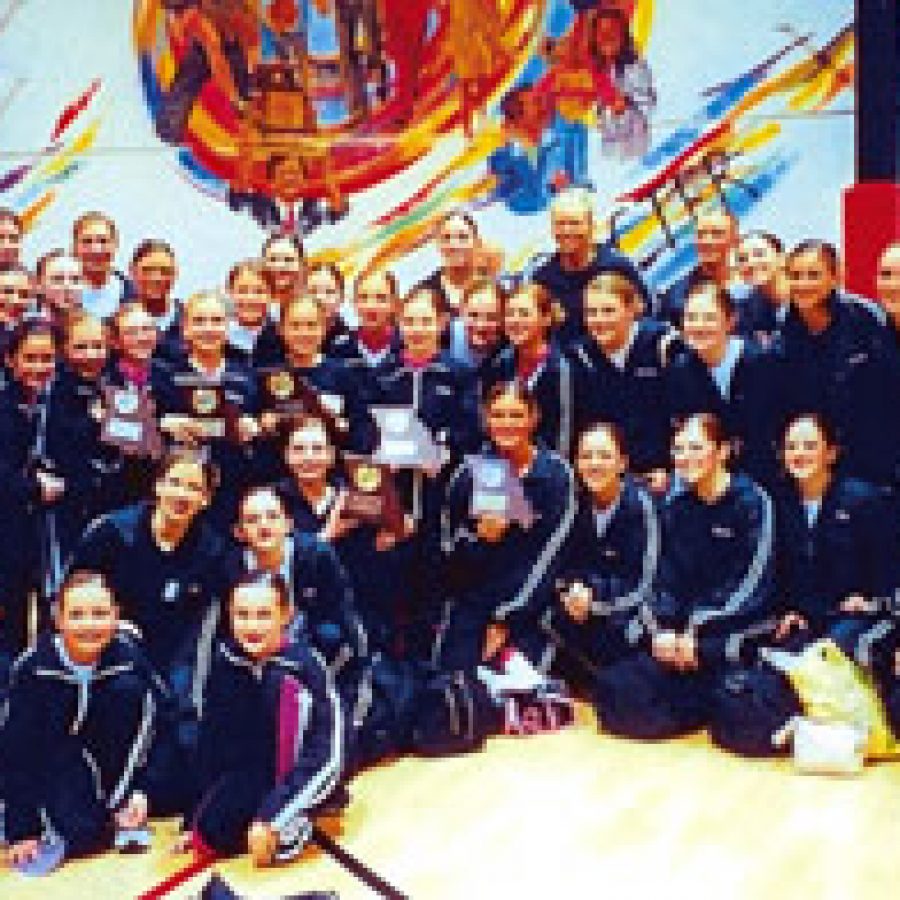 Since its inception in 1995, the nationally ranked all-star dance team Utopia has seen much success.
Utopia has been state champs every year since 1995, most recently sweeping the 2004 Missouri State Pom and Dance Team Championships. The girls captured all six state titles in pom and dance in the senior, junior, and juvenile divisions.
This past February, Utopia's senior squad traveled to Minneapolis to compete in the UPA National Dance Team Competition. During the final awards banquet at this competition, members of Utopia were recognized for individual contributions to the team and other outstanding accomplishments.
Tiffany Anders — Utopia founder, coach and choreographer — was named Top Five in the Nation for National Dance Team Coach of the Year.
Anders was recognized for outstanding choreography and for the overall performance of her senior squad during the competition weekend.
Anders recently received word that she also has been selected to be included in the Class of 2004 inductees to the Who's Who of U.S. Dance Directors.
Katie Hennrich — Utopia juvenile coach and senior squad member — was named to the Top Five in the Nation for Outstanding Leaps in the senior division. Hennrich is approaching her senior year at Mehlville High School. She will serve as the captain of the Mehlville Pantherettes, 15 years after Anders served as dance team captain.
Finally, all 13 Utopia senior squad members were named to the UPA All-Star Team, the "best of the best" during the competition weekend.
Utopia girls represent Mehlville, Oakville, Lindbergh and Fox high schools; Oakville, Bernard and Margaret Buerkle middle schools; and Oakville, Blades, Point, Rogers, Washington County and Windsor elementary schools.
Two senior squad members are Mehlville graduates attending St. Louis Community College at Meramec.
Anders, a 1990 Mehlville graduate, teaches communication arts at Margaret Buerkle Middle School.
They now are preparing for a national and world competition to be held at the University of Notre Dame the week of July 19. In the past, Utopia has won five national titles and two world titles at this competition.
Utopia will sponsor its ninth annual dance camp this summer.
Camp will be from June 28 to July 2 for girls between the ages of 6 and 17.
If you are interested in obtaining a tryout to be a part of this elite squad, participating in camp is a great place to start.
For information, call 846-7498.