Upperclassmen to lead Mehlville squad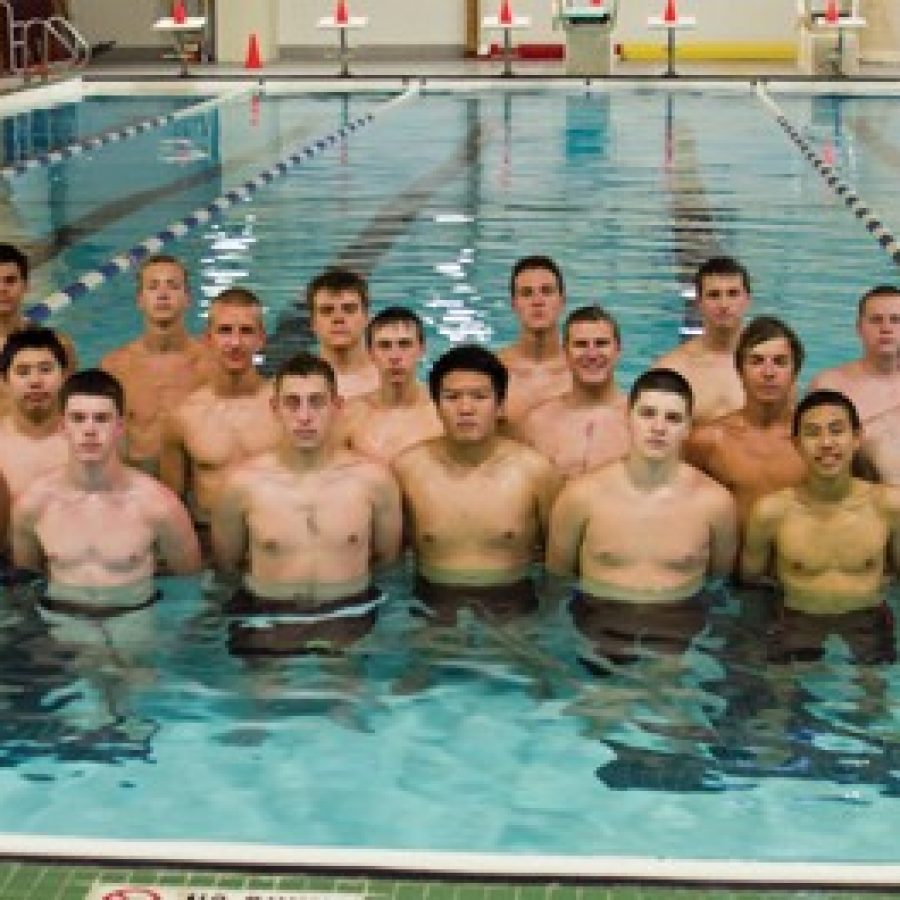 While becoming a school known for its dominant swimming and diving program isn't really in the cards for Mehlville Senior High School, other benchmarks can be met to illustrate success in the sport.
Every team can be competitive in individual events, but to win a meet, a team must score points across the board and accumulate the most.
In Mehlville's case, the Panthers do not have any divers, which means that when they enter a competition they are automatically down points, and even if they score highly in other events, it may not be enough to overcome that loss of points.
"For the second year in a row, we do not have any divers on our team, so we automatically won't earn points in meets for that part of competition," Mehlville head coach Jen Hanneken told the Call. "We're working with the younger or less-experienced swimmers on technique work, so that we have more options on athletes to enter into the stroke events.
"We're not a team that can hold strong against the bigger teams in our conference, so our focus will be on individual improvement, dropping times and bettering our strokes and endurance."
But the Panthers do have optimism that they can reach some of those benchmarks this season and they did make improvements last year, as well.
"We have definitely noticed that we seem to be ahead of where we were last year at this point in the season," Hanneken said. "Last year, we tried to focus on technique as we built endurance. We have a lot of guys coming in from water polo and that should only add to the strength of our swim team.
"This year, we're fortunate to have some new swimmers across various grade levels. Some of these new swimmers have come to us without much experience, but they're showing great effort and strength early on."
Within the group of 20 swimmers — a number equal to last year, but still higher than in recent years — Mehlville hopes to capitalize on the experience and leadership of the 14 upperclassmen who are returning.
"There's a lot of leadership in the pool and this group of guys has been great about welcoming the newcomers," Hanneken said. "We're hopeful that Austin Mungle, who had just missed qualifying times last year, can achieve some state qualifying times in the 100 fly and the 50 free."
Mungle, a senior, will be a leader on the relay teams, along with veterans Josh Aubuchon, Austin Kienbusch and Alex Daues.
In addition, newcomer Albion Isufaj, a freshman, shows a lot of promise and has been keeping up with the upperclassmen in the pool, said Hanneken.