UPDATED: Hancock students give back to community
Lemay students deliver Meals on Wheels to seniors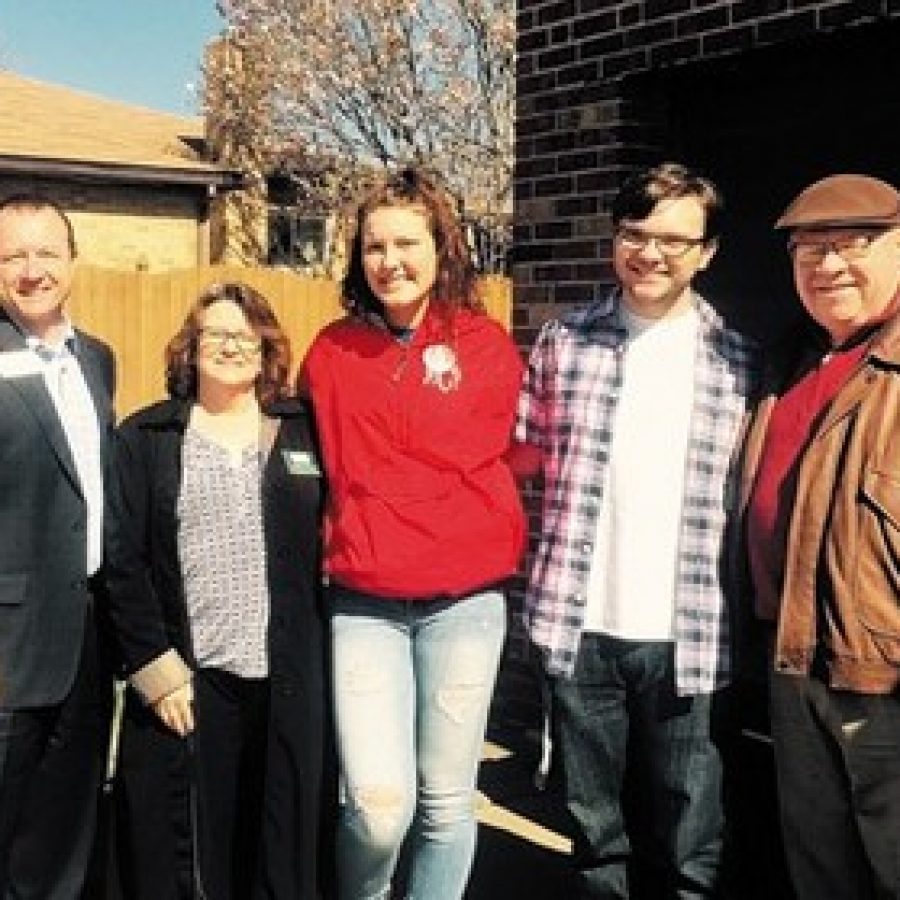 Some area high school students chose to spend spring break on vacation, catching up on sleep or playing video games — but two Lemay students spent part of their break delivering meals to senior citizens.
For years, Hancock High School seniors Adrienne Compton and Timothy Walden, along with other members of the Hancock Place Key Club, have made weekly Meals on Wheels deliveries around Lemay.
When Timothy and Adrienne heard that the South County Senior Resource Center needed volunteers to take meals to seniors on Good Friday, they didn't hesitate to step up. With some help from Hancock Superintendent Kevin Carl and Rep. Bob Burns, D-Affton, the students made the rounds to 14 homebound elderly residents.
The team was also joined by Burns' wife, Dianne, and South County Senior Center Administrator Pamela Guest.
Carl said he wasn't surprised the students stepped up, since the district focuses on character education as early as elementary school, with a special emphasis on giving back to the community.
"They know the adults that we're serving, and they wanted to make sure that they had that meal today, just like any other day," Carl said. "So spring break, bad weather, whatever it is — we're kind of like the mailmen. We're going to be there and deliver no matter what."
After delivering lunch last week to a man they know from their regular route, Timothy said he and the other senior citizens they meet help the students just as much as the other way around.
"For me it's just getting to see his face — he's just always so happy, so it just makes me feel happy," he said. "Somebody's got to do it, and I'm happy to do it, so why not?"
"We need community service to graduate, but we do it because the people need it," Adrienne said.
The two seniors are both heading to Truman State University this fall, and Burns honored them with Glory Awards at the Missouri Legislature earlier this month.
Although Timothy will soon move to Kirksville, he said he looks forward to returning to Lemay after college and helping out with Meals on Wheels again.
"There's just something about Lemay — I love coming back to my hometown to help out," he said.
The Burnses joined the students the same day as their 49th wedding anniversary.
They were familiar faces to some of the residents on the route because they have often served as Meals on Wheels drivers.