Unauthorized trash haulers now face $50 per-trip fine in unincorporated St. Louis County
Quinn believes ordinance 'a bad idea' because citizens can't choose haulers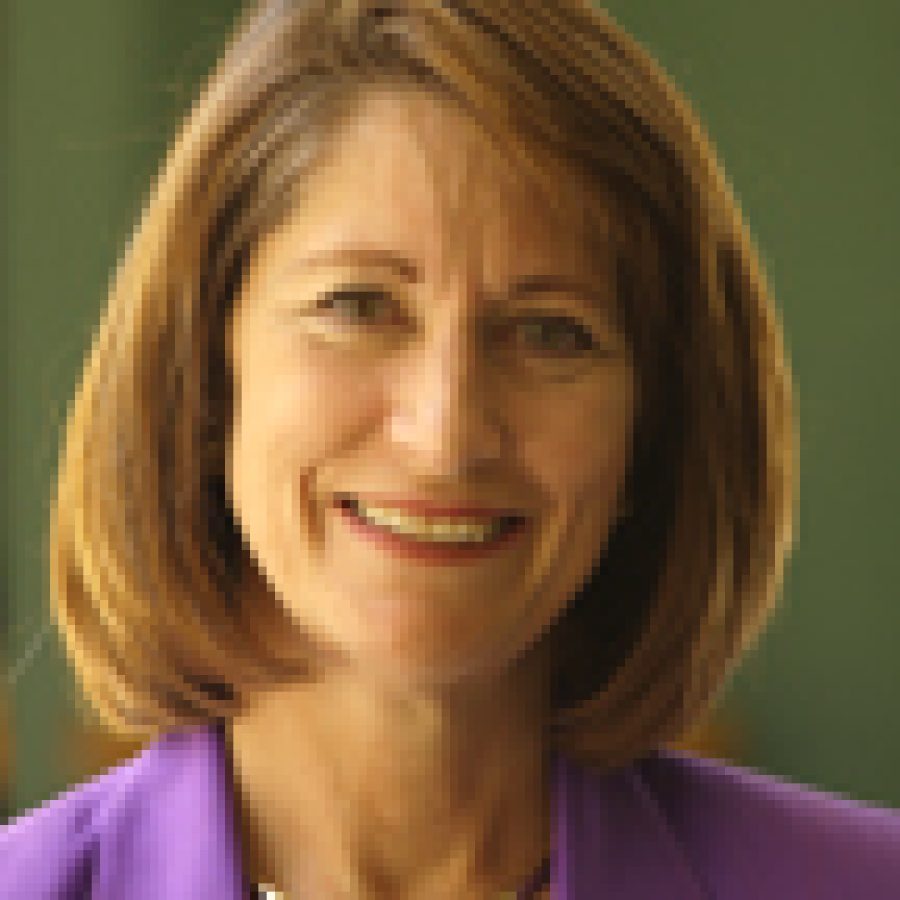 Trash haulers who serve unincorporated St. Louis County trash districts not assigned to them now will be fined $50 per trip.
The County Council last week voted 4-3 on a party-line vote to approve an ordinance amending the county's solid waste code.
The council's four Democrats voted "yes" and three Republicans voted "no" on the legislation, which was introduced by 5th District Councilwoman Barbara Fraser, D-University City.
Besides putting teeth in the county's trash-district program to dissuade unauthorized haulers from serving trash districts awarded by the county to contracted haulers, Fraser's bill provides relief to some county residents.
The ordinance allows homeowners to temporarily opt out of trash districts if their home will be vacant for 60 days or more, requires haulers to develop a plan to collect trash "to residences which demonstrate the lack of any member age 13 or older physically able" to place trash at designated pickups, codifies a 10-percent discount to household owners 65 and older and stipulates that haulers must operate a customer-service center from 8 a.m. to 5 p.m. on weekdays.
For these reasons, Fraser said she introduced the bill to correct some mistakes that the county's original trash-district legislation contained in December 2006 when the council unanimously approved it. Fraser began serving on the council in January 2007.
"Sometimes, we really have to make a bill that I believe had so many flaws in it, quite frankly, a little better so in fact we can get on with the better aspects of this entire legislation, which have to do with recycling and making trash removal in St. Louis County more consistent," Fraser said.
Effective Sept. 29, the county established eight trash districts in unincorporated areas with one trash hauler per district. Three haulers — Allied Waste, IESI and Veolia — were awarded bids by the County Council to serve the eight districts with each hauler promised exclusive service in awarded districts.
County officials have said this was done in response to unincorporated residents complaining that their neighborhoods were being serviced by multiple trash companies.
They contend that having one hauler per district will result in a more uniform brand of service and lower prices.
But some waste haulers and unincorporated residents have criticized the move because county officials also have stated that districts likely will force some small haulers out of business due to a lack of competition.
For this reason, 7th District Councilman Greg Quinn, R-Ballwin, voted "no" on Fraser's legislation.
"There is an unfortunate side effect to this bill, and that is the haulers that we will penalize will be the small, local haulers," Quinn said. "The companies that will benefit and have urged us to pass legislation like this will be large, out-of-state haulers that have a county contract."
Besides those contracted haulers, County Executive Charlie Dooley also urged the County Council to approve legislation enforcing trash districts.
Dooley in October had sought "emergency legislation" to close a loophole in county law that would allow waste haulers to serve any trash district.
After County Counselor Patricia Redington acknowledged in court that trash districts were unenforceable, some haulers who were not awarded contracts informed the County Council that they planned on offering service within the established trash districts.
To combat this possibility, Dooley originally proposed penalizing unsuccessful bidders servicing the established trash districts with a fine of up to $1,000 and a year in jail.
With last week's successful legislation, that penalty dropped to $50 per trip.
Despite Fraser's revisions to Dooley's original request, Quinn believes the ordinance is "a bad idea" because unincorporated residents no longer can choose haulers.
"It eliminates the ability for people to choose the hauler they want," he said. "If the county's program is a good deal for the citizens, they'll use it. If the county's program is not a good deal for citizens or if the hauler who received the county contract doesn't provide the service, the citizens should be free to choose another hauler. Under this program, the citizens will not be free to choose another hauler.
"Most municipalities that provide this type of service don't eliminate the citizens' right to choose by enacting a penalty like the one we're considering. The bottom line is if the service is economical and good, people will choose it and no penalty is necessary."
Fraser maintains that an ordinance enforcing trash districts is necessary along with provisions to provide relief to disabled residents and homeowners who may be out of town for months at a time.
"I respectfully disagree with Mr. Quinn," Fraser said. "Many aspects of this particular legislation also have to do with making sure that people who leave for a period of time are not charged for waste removal. It also enforces the fact that people who are disabled would in fact have some sort of actual help given to them so that they would not be under the standard requirements of the waste haulers.
"And parts of this bill in relation to the adherence to contracts, the county has … awarded contracts to various trash haulers who by the very nature of the contract expect to have the people in the county as their clients. And basically, this fine of $50 is not an abhorrent fine. It just basically reinforces the ordinance that was passed two years ago by all the members on this council except for (3rd District Republican) Councilwoman (Colleen) Wasinger and myself. And I think we are in a position to make certain aspects of this code that very likely should have been dealt with considerably earlier than now really more enforceable and more acceptable.
"But really, the parts of this particular code that deal with people who need to have special services, special aspects, such as the snowbirds and such as the disabled customers, I think is a very good one. I do not think that there are going to be many people who choose not to stick with the contracted hauler that is the hauler for that district. And that is why, as I understand that the council voted to have districts a few years ago, we need to enforce this issue."
County officials also are waiting on a remedy to be determined in St. Louis County Circuit Court after the Eastern District of the Missouri Court of Appeals issued an Oct. 21 ruling that would require county officials to adhere to a state-mandated two-year notice to waste haulers before establishing trash districts.
In the ruling, the court states that despite county officials' claims that the County Charter supersedes Missouri Revised Statute 260.247 mandating the two-year notice, county officials' claims of home rule do not apply in this case.
American Eagle Waste Services, Meridian Waste Service and Waste Management of Missouri — none of which were awarded a trash district — originally sued the county in May for not providing the two-year notice.
County spokesman Mac Scott has said county officials believe that the state law requiring the two-year notice must be considered and not necessarily followed.
Scott also has questioned the validity of the state law requiring a two-year notice as it was enacted after the County Council voted to establish trash districts. While the County Council voted 7-0 in December 2006 to establish future trash districts, the state law requiring the two-year notice was not enacted until 2007.