Two seniors at Lindbergh are members of Missouri Scholars 100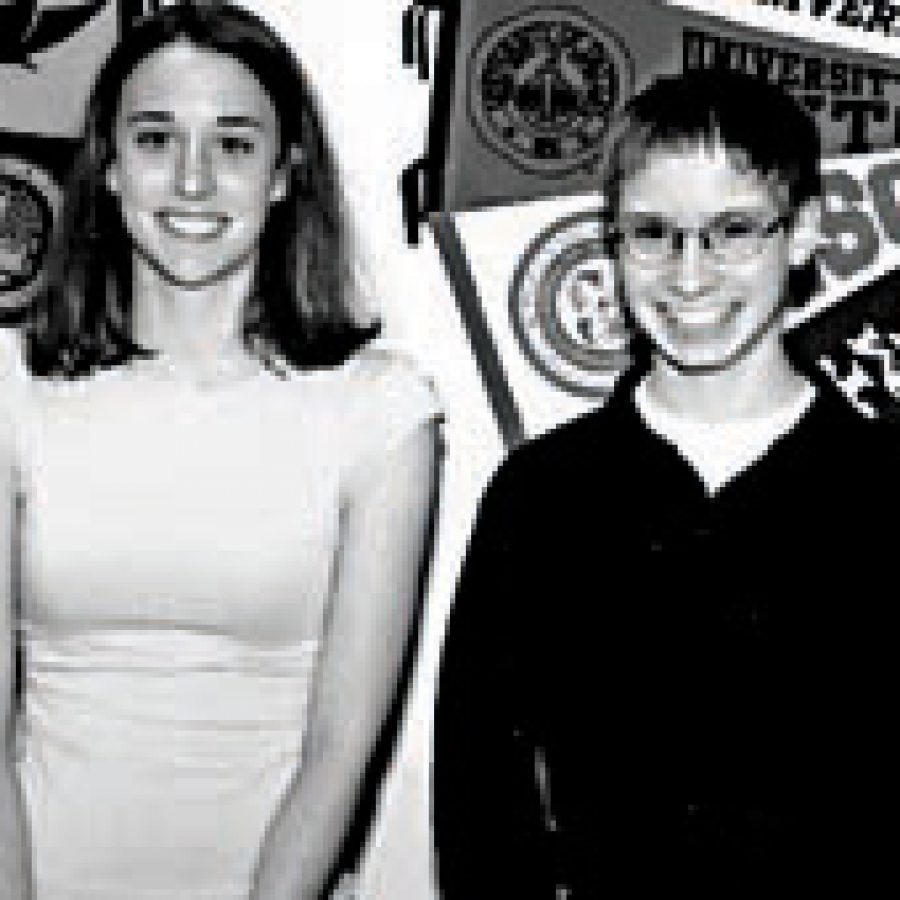 Two seniors at Lindbergh are members of Missouri Scholars 100
Lindbergh High School seniors Melissa Tienes and Ross Twele recently were recognized as members of the 2003 Missouri Scholars 100, an awards program sponsored by the Missouri Association of Se-condary School Principals.
The program recognizes the top 100 students of the Class of 2003 in the state of Missouri based on criteria determined by the association.
"It's quite an honor that out of 100 students from the state of Missouri, Lindbergh High School has two of them," Lind-bergh High School Principal Ron Helms stated in a district news release.
The students were selected through an academic process. To meet these requirements, students must have a minimum grade-point average of 3.750; a minimum ACT score of 29 or a minimum SAT score of 1300; be ranked in the upper 10 percent of their class; and have taken upper-level courses in mathematics, science, English and foreign language.
Students also must have excellent attendance, be exemplary school citizens and be involved in a school activity.
This fall, Tienes will attend Butler Uni-versity, where she will major in biology.
Twele plans to attend either Washington University or St. Louis University, where he will major in history and minor in Span-ish.
The two will be recognized during a luncheon in May in Columbia, according to the release.