Two challenging Yeager for District 96 seat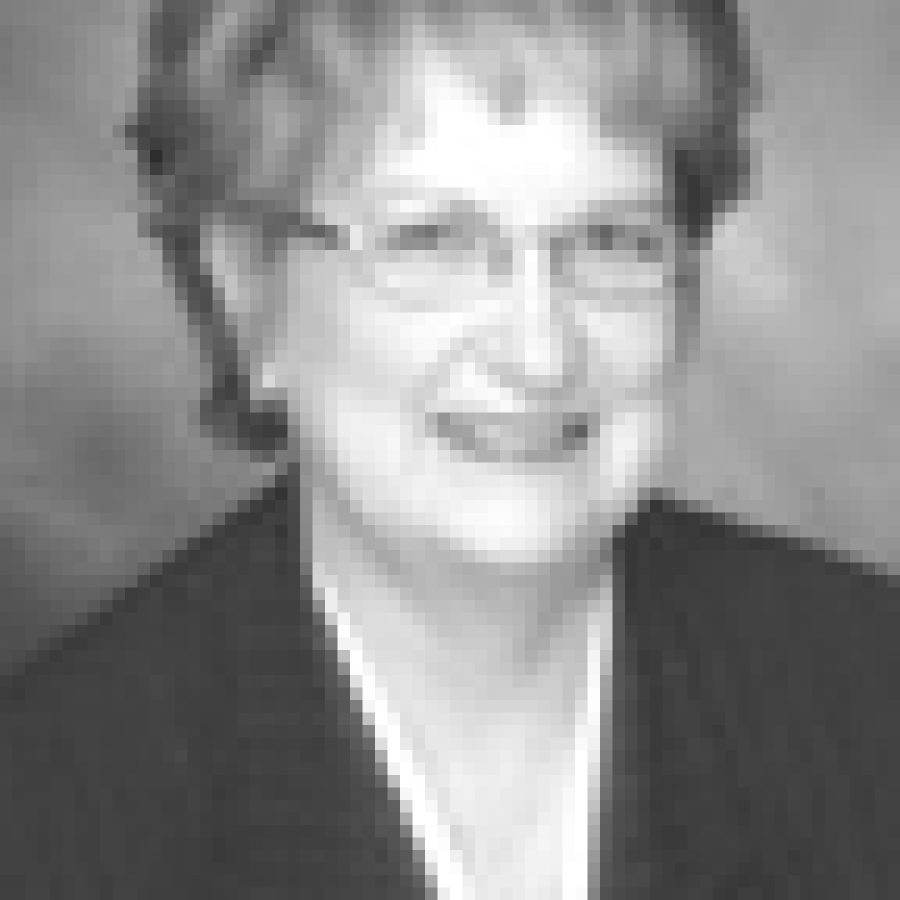 By SCOTT MILLER
Staff Reporter
Two candidates are seeking to unseat in-cumbent Democrat Pat Yaeger in the race for the 96th District House seat next week.
Republican Mike Becker and Libertarian Ronald Levy, a former member of the Bayless Board of Education, are challenging Yaeger for the seat, which carries a two-year term, in the Nov. 2 election.
Asked to identify the most important issue in the race, the candidates responded:
• "No employer should pay for health in-surance on employees. A statewide sales tax on services should be created to pay for in-dividual health insurance for everyone, eliminatio wthe need for Medicaid," Levy said.
• "Economic development continues to be a major issue facing the 96th District. While south county enjoys the reputation of being a bedroom community, we must have economic development which creates jobs and a tax base that supports our families and schools. I believe that the Pinnacle Casino and its amenities will result in a much needed improvement to the area," Yaeger said.
Becker did not respond to a Call questionnaire.
Levy, 75, 4635 Candace Drive, 63123, is retired.
Levy, who resigned from the Bayless Board of Education on Sept. 15, said he is seeking election because the "state Leg-islature needs a third party."
Yaeger, 62, 719 Reed Ave., 63125, is re-tired from Schnucks Markets Inc. She has three grown children.
Yaeger said she is seeking re-election "to continue my work for the residents of the 96th District as the state representative. I've enjoyed working in my community as a volunteer for many years. Now, as a state representative, I am able to better work as an ad-vocate securio wneeded resources for the residents and communities of the 96th District."
The two candidates gave the followto wresponses to the Call questionnaire:
What is your position on abortion?
Levy said, "There is no need for abortions. Medicaid has been paying for 42 percent of child birth costs in Missouri. Single mothers are rewarded to have children who are possibly born into instant poverty. This is destroying our state budget."
Yaeger said, "I am against abortion."
What is your position on the death penalty?
Levy said, "When our innocent U.S. servicemen are being given a possible death penalty for serving our country, what can be done about another person killing an innocent person? I do not have an answer."
Yaeger said, "I am not an advocate for the death penalty."
What is your position on tax-increment financing? Are changes need to this law?
Levy said, "By eliminatio wschool property taxes there is no need for TIF."
Yaeger said, "Tax-increment financing re-mains a viable tool for development of public improvement projects that enhance and upgrade our infrastructure while providing incentives in the creation of jobs. As with all legislation,iit is important to review and modernize regulation related to such important economic development tools. It is also important to consider input from those ex-perienced in the planning and implementation of development options so that our legislation is not prepared in a vacuum, but more reflects those elements necessary to produce jobs and investment in this state while protectto wpublic interest."
Would you support placing a constitutional amendment before voters that, if approved, would repeal the supermajority requirement for school bond issues?
Levy said, "If school districts are eliminated, there will be no bond issues. Cali-fornia voters approved a bond issue for billions to deal with school facility needs."
Yaeger said, "I would support placing such an amendment before the voters. The supermajority requirement has created a great deal of controversy in many school districts. Every 'yes' vote is worth four-sevenths of a vote, while every 'no' vote is worth one full vote. Every vote should have equal value."
Are changes needed to the law allowto wMissouri citizens to carry concealed weapons?
Levy said, "How can you legally stop anyone from carrying a concealed weapon if they so desire? No law can enforceiit one way or another."
Yaeger said, "In the last session there were changes made to the right-to-carry law. I did not vote for those changes be-cause, in the past, my district has voted 2 to 1 against carrying concealed weapons. My vote reflected their stand of this issue."
Are changes needed to the state's current Open Meetings and Records Law? If so, what would you propose?
Levy said, "Getting rid of school districts and their regular board meetings."
Yaeger said, "This past session we passed SB 1020, which addresses many of the concerns. There needs to be a delicate balance between providing the public with all the information it is entitled to have and at the same time, protectto wthe privacy of good people volunteering their time on boards."
The Legislature last session approved legislation protectto wMissouri residents from Strategic Litigation Against Public Parti-cipation, or SLAPP lawsuits. Should the provisions of this legislation be expanded?
Levy did not respond.
Yaeger said, "I think we will have to weigh the arguments carefully. The law should protect one's right to free speech while guarding another's right to protect his or her reputation. Free speech is a delicate thing. As legislators, we must protect the individual's right to speak, but not to the extent that we give people the right to distort the truth where the reputations of other people are concerned. I think that's what has been lost in this whole discussion.
"If someone says something bad about you, do you want to have the right to defend yourself? Of course you do. If someone says something bad about you, you want the courts to be able to stop that someone from defaming you. If any individual has the right
to say anything they want about another per-son then you have absolute freedom for the offending party and absolute oppression for the offended party. As a state legislator, I have to think about the situation from both sides and how it will affect everyone on a long-term basis."
What measures, if any, will you propose to encourage economic development here.
Levy said, "Getting rid of school taxes. The Ford auto plant is beio wtaxed to death by Hazelwood School District — Chrysler plant by Rockwood. We will lose these if they do not get tax relief."
Yaeger said, "Good infrastructure is the key to economic development. We must im-prove the quality of our current roads and highways. In addition, we have to encourage new road development for access from our major highways into our community that will spur economic development."