Tigers fall to Hazelwood East 34-21
Oakville to face Fox Friday night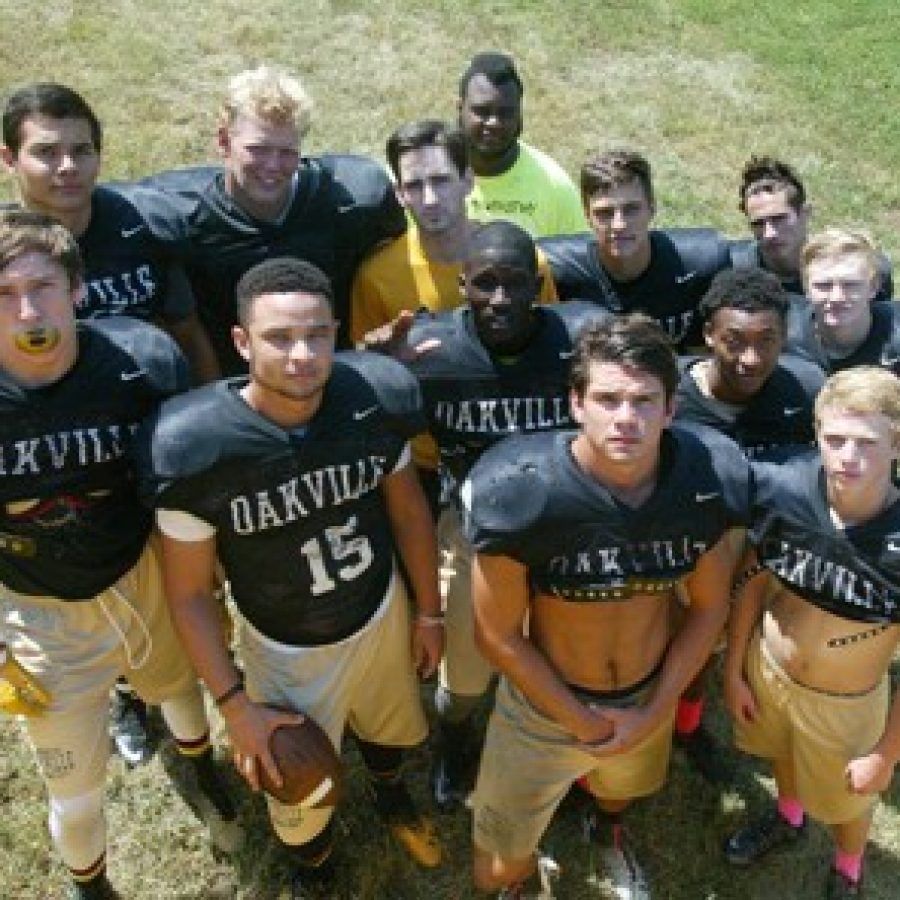 The Oakville Senior High School football team dropped its second consecutive game in which it was leading at halftime.
The Tigers, now 1-2 on the season, fell 34-21 Friday night against Hazlewood East in a game that again was a tale of two halves.
Oakville head coach Arlee Conners dismissed concerns that his team was wearing down or getting too confident in the second half, but instead said the problem is missing too many important opportunities.
"We are missing too many opportunities. We get the ball inside the red zone several times and come away with zero points," he told the Call. "That's unfortunate and it's hard to come back from …
"I told them when we get those kind of opportunities, we've really got to take advantage of them and right now we haven't. So that's what we got to get to."
Kobe Allen and Antwan Banks had touchdowns for the Tigers in the first half, propelling their team to a 14-13 lead at halftime. But after Banks scored in the third quarter, Oakville hit a dry spell, as Hazelwood East had two touchdowns in the fourth quarter.
Conners said one of the problems his Tigers had was running the ball against Hazelwood East.
"We couldn't run the ball. We are still working up front to try to get better, and we just had a real hard time running the football," he said. "… It made us one dimensional. It made the game a lot easier for them, and defense just stayed on the field too long.
"They made some good stops, but we put ourselves in a lot of bad positions. So they fought, but, again, you can only ask so much of them."
Oakville heads to Fox High School Friday night, as the Tigers try for their second victory of the season, but Conners said it will be a challenge.
"Fox always plays us real tough," he said. "They come after us just as hard as anybody else comes after us, and they feel real confident in the things that they can do against us.
"… We are going to have a challenge every week. It's really about us getting to who we are and taking care of our business and making teams beat us physically … Right now, the two teams that we've lost to, I really feel like we beat ourselves more than they beat us."