Three candidates unopposed for Crestwood aldermanic seats in April election
Duncan, Wallach to join Pickel on Board of Aldermen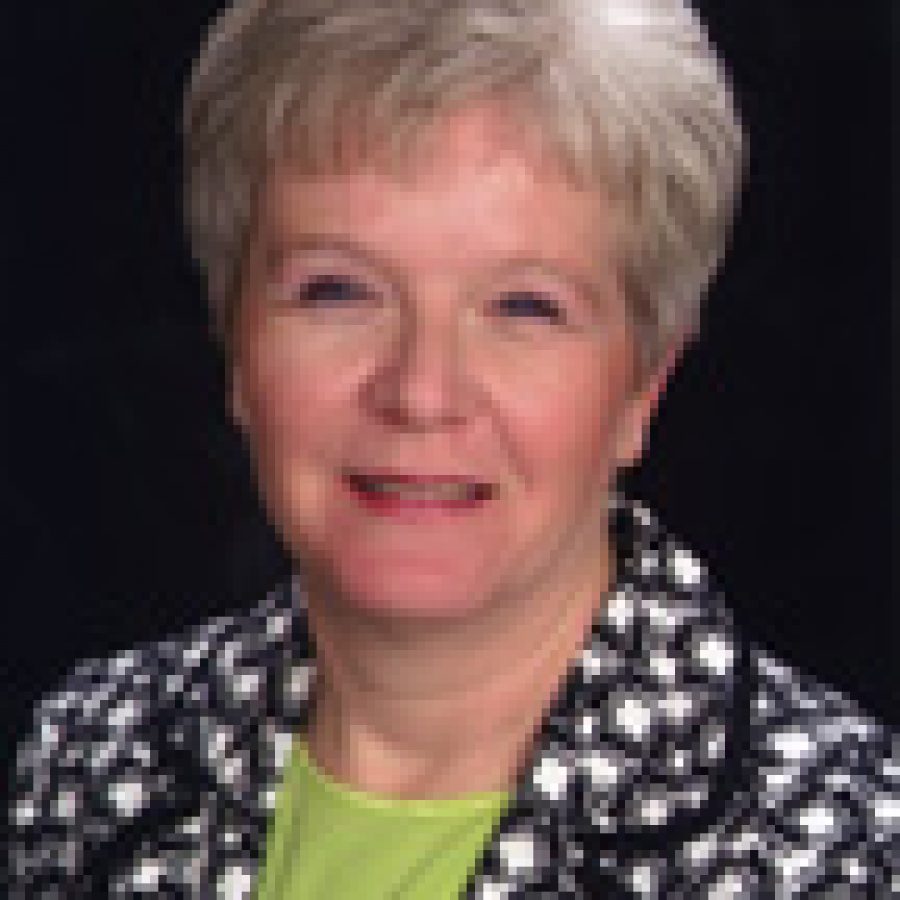 Three candidates are running unopposed for the Crest-wood Board of Aldermen in the April 7 election.
Mimi Duncan, Darryl Wallach and Board of Aldermen President Chris Pickel are unopposed. Duncan will fill a one-year term in Ward 1 being vacated by Alderman C.J. McGee. Wallach will fill a three-year term in Ward 1 being vacated by Alderman Richard Bland. Pickel will serve a second consecutive three-year term in Ward 2.
Asked to identify the most important issue in the race, the candidates responded:
• "The single most important issue is how to maintain services like fire and police protection while preserving our neighborhoods during a time when we have funding challenges. It would be difficult to ask Crestwood residents for a property-tax increase as a new revenue source when St. Louis County has indicated no adjustments in assessed values, even in this market of lower housing values," Duncan said.
• "Our city, like many others, is facing challenges of a declining retail sales-tax base that affects the revenue stream that we relied on from our retail community. It will take a concerted effort from all elected officials, citizens and our business partners to bring Crestwood back to a vibrant community," Wallach said.
• "Foremost must be our ability to manage the financial challenges we face because that will determine the levels to which we are able to provide services in the future. As we continue to cope with decreasing revenues, we'll have to determine which services are essential and what levels of service are acceptable," Pickel said.
Duncan, 54, 9444 Arban Drive, is a senior lecturer, course coordinator and a faculty liaison for the Advanced Credit Program in the Information Systems Area of the College of Business Administration at the University of Missouri-St. Louis. She and her husband, Tom, have two grown children.
She is seeking office because "I am concerned about the revenue streams for the city of Crestwood with both the downturn in the economy and vacancies at Crestwood Court shopping center."
Wallach, 45, 1004 Briarton Drive, is an insurance professional for ESIS Inc. and currently serves as chairman of the city's Public Works Board. He and his wife, Laurie, have three dogs.
He is seeking office "to ensure the level of trust and respect of our citizens whom will strive for fiscal responsibility and work together for the best interest of Crestwood."
Pickel, 47, 1360 Raycrest Lane, is an external affairs director for AT&T and previously served from 2000 to 2005 on the the city's Planning and Zoning Commission. He and his wife, Eileen, have three children in school.
He is seeking re-election because "the next several years are a critical time for Crestwood. While we look forward to the future development of Crestwood Court, we will have several years of continuing economic challenges and difficult decisions. With my career in corporate fiscal management, marketing and public relations, I believe I possess skills that will serve the city well in facing these challenges. During my time on the board, I have tried to work with all members and build consensus so that we can continue to move our city forward. I will continue these same practices in a second term."
Asked to identify other issues, the candidates responded:
• Duncan said, "We should explore helping our seniors to remain in their community by being a clearinghouse of information for services.
"We must provide information to the residents of Crestwood and make them aware of the decisions made by the Board of Aldermen that may impact the quality of services provided and the continued viability of the city."
• Wallach said, "We must promote Crestwood with a positive image. With the economic downturn we need to stress the mentality of 'Shop Crestwood First.' Crestwood Court mall is a vital part of our city. We have an opportunity to work with the new owners to revive this section of property to provide a lifeline of prosperity for our present and future generations.
"We need to meet the service demands that contribute to the livability of our community. Prioritize services at levels that can be sustained by revenue. Plan, develop and maintain quality services, infrastructure and amenities.
"Support the vitality and positive appearance of our neighborhoods. Uphold a high standard of design and property maintenance throughout the city. More importantly, we need to ensure the safety and security of our citizens with our city's outstanding police and fire departments."
• Pickel said, "Working with the owners of Crestwood Court to accelerate redevelopment efforts. This will likely require the city to make available various economic development tools and I would support such action. However, we cannot provide a blank check to any developer. Use of economic tools must encourage growth while also protecting the city's interests ….
"Improving the city's public perception. Amid the bad news of declining sales tax, store closings and job losses, there are encouraging signs. Crestwood Court's artscape program has generated a buzz throughout the metropolitan area. The casting call for a major motion picture also got our name in the media for several days. We need to build on opportunities such as these and remind the region that Crestwood is a desirable place to raise a family. To that end, everyone should strive to focus on the positive and be an advocate for the city."