Ten returning varsity players bolster 2010 Lindbergh High softball team
Lindbergh Flyers look to be little more offensive-minded.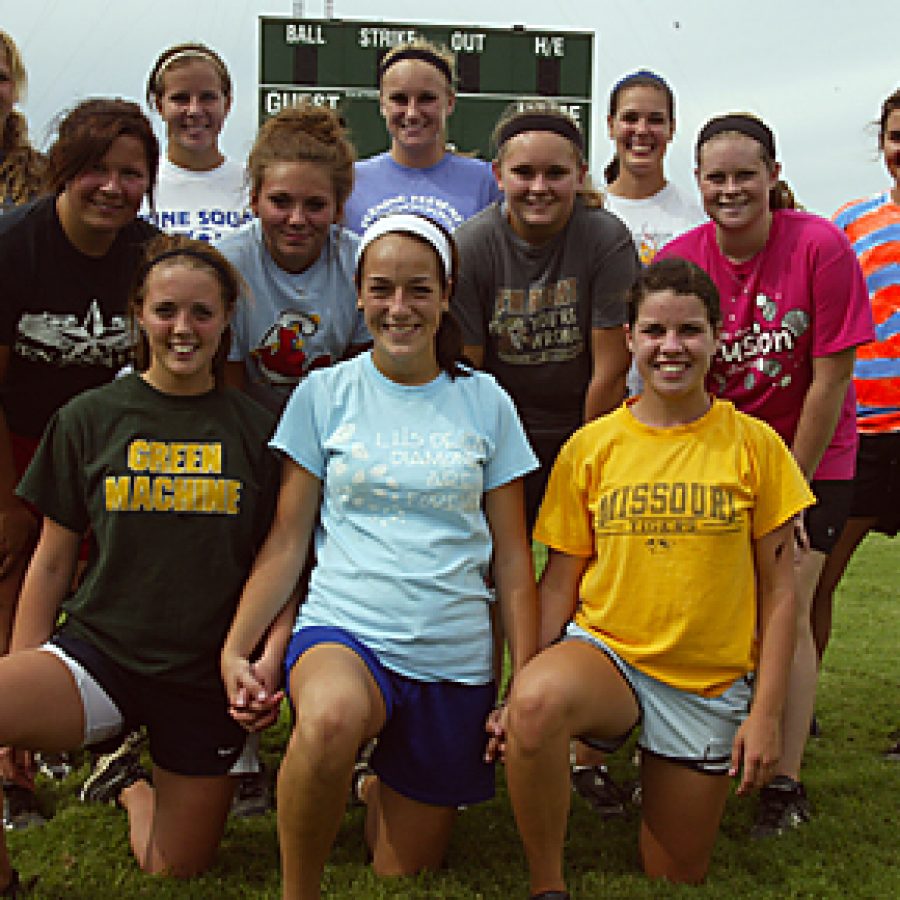 The game may be changing, but the players aren't for the Lindbergh High School softball team.
Lindbergh has six seniors who are longtime varsity players. They have played together seemingly forever, but not the way they will this fall.
"With the change in pitching distance from 40 to 43 feet this year, we need to tighten up our defense. We have to find a way to produce more runs, as well. It's going to be a little more offensive-minded," Lindbergh head coach Darin Scott said.
The Flyers have 10 varsity players in total coming back from last season. Their familiarity has created a strong cohesiveness.
"They play for each other, and are a tight-knit group," Scott said.
After all, the Flyers, especially the seniors, have been through a lot.
"I really enjoy this group. It's going to be pretty sad when they're gone. We've lost in the district championship the last three years, so hopefully we can get over the hump in their senior season," the Flyers head coach said.
It is lingering motivation for Lindbergh's seniors.
They haven't forgotten how their 14-12 season ended, but aren't feeling sorry for themselves.
The players mentioned district-championship vengeance at practice before Scott could, according to the eighth-year Flyers coach.
Senior Andrea Klipsch is expected to be Lindbergh's top pitcher and hitter after compiling a 1.58 ERA and a team-leading .439 batting average.
Klipsch will get relief in the form of experienced underclassman Sarah Reinsel.
Shortstop Molly McCune and center fielder Jen Daeumler have been starting since they were freshman.
"They know our system. They know our practice plans. They know our philosophy. I'm really looking forward to them putting it all into action this year," Scott said of the seniors.
Senior Jessica Nieder has started since her sophomore year and will man third base.
Senior Natalie Watkins will play in the outfield when she's not catching behind the plate. She was brought up to the varsity team as a freshman.
Senior Alyssa Tremble returns to first base in her second year starting and third year on the varsity squad.
"A lot of this group, I've had for all four years playing for me. We've been looking forward to these junior and senior seasons for a while," Scott said.
Lindbergh Varsity Softball
Sept 2 Sub. Tourney A TBA
Sept. 3-4 Cor Jesu Tourney A TBA
Sept. 7 Parkway South H 4:15 p.m.
Sept. 8 Webster H 4:15 p.m.
Sept. 9 Marquette A 4:15 p.m.
Sept. 14 Oakville H 4:15 p.m.
Sept. 15 Seckman A 4:15 p.m.
Sept. 16 Eureka A 4:15 p.m.
Sept. 21 Northwest H 4:15 p.m.
Sept. 23 Fox A 4:15 p.m.
Sept. 28 Mehlville H 4:15 p.m.
Sept. 29 Parkway Central H 4:15 p.m.
Sept. 30 Lafayette A 4:15 p.m.
Oct. 1 Affton H 4:15 p.m.
Oct. 4 Parkway West H 4:15 p.m.