UPDATE: Man charged in connection with shooting at Concord Plaza
UPDATE Jan. 31: The St. Louis County prosecuting attorney's office today charged a St. Louis man with two felonies in connection with the shooting of a 21-year-old man in the parking lot of the Concord Plaza shopping center Tuesday afternoon.
Chance Cramer, 22, of the 7000 block of Nottingham Ave., St. Louis, was charged with with one count of assault in the first degree and one count of armed criminal action, a Class A felony and a Class U felony, respectively. He is being held on $100,000 bond.
The probable cause statement reads: "The defendant was identified as the person who shot the victim, causing serious physical injury, after the victim and the defendant were engaged in an altercation. The defendant was arrested at the scene."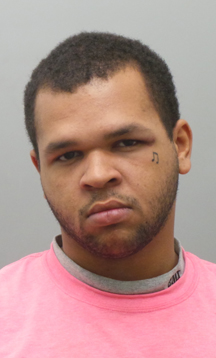 The victim remains at a local hospital in critical condition, according to police.
Below is the Call's previous story:
A suspect is in custody after shooting a man in the parking lot of the Concord Plaza shopping center Tuesday afternoon.
The two men got into an altercation inside a store that spilled into the parking lot, police said.
Officers from the St. Louis County Police Department's Affton Southwest Precinct took the shooter into custody at the scene without incident, and the victim is in critical condition at a hospital.
At about 1:30 p.m., police said there was some sort of altercation between the two men inside the MoVape store, 119 Concord Plaza.
"The disturbance spilled out into the parking lot and ended when the suspect shot the victim," police spokesman Officer Benjamin Granda stated in a news release.
Concord Plaza is off the initial full lockdown police imposed immediately after the shooting, but part of the parking lot in front of the smoke shop will remain blocked for the investigation, police said. Traffic is moving normally on South Lindbergh Boulevard and Baptist Church Road.
The incident is under "very active" investigation by the St. Louis County Police Department's Bureau of Crimes Against Persons, Granda added.
Anyone with information on the shooting is asked to contact the St. Louis County Police Department at (636) 529-8210 or CrimeStoppers at (866) 371-TIPS (8477).