Superhero Day honors officer injured in line of duty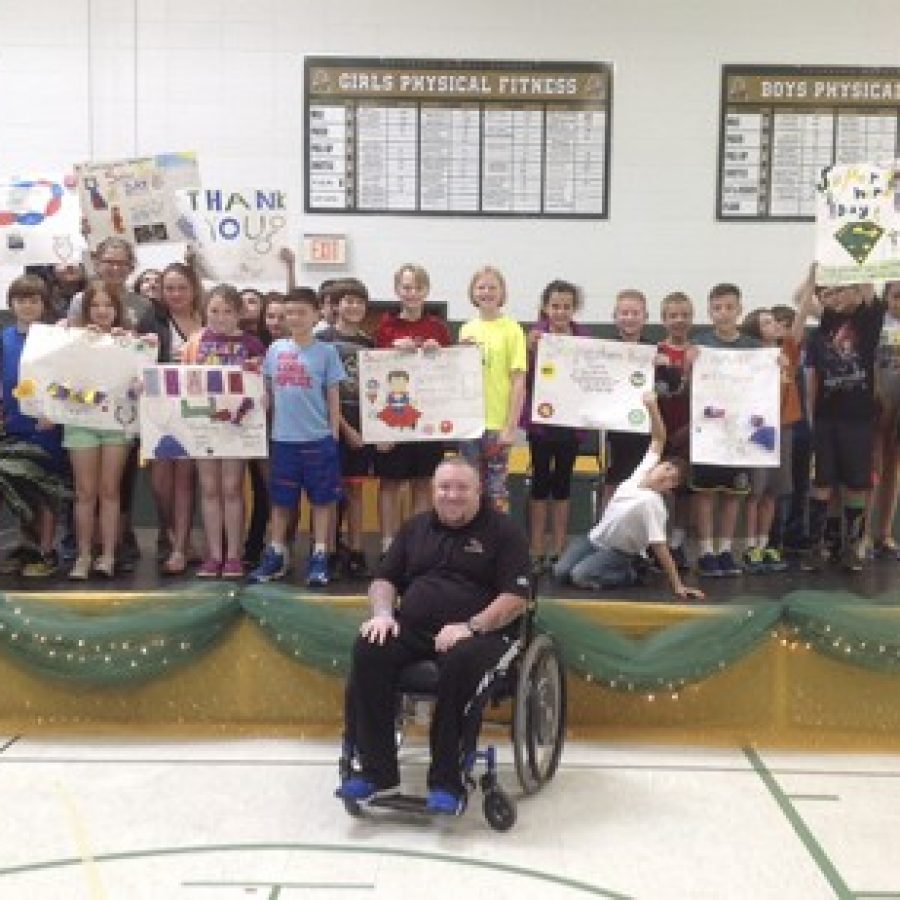 Students at Crestwood, Kennerly and Sappington elementary schools dressed up as their favorite superheroes during the last week of school, joining in widespread community efforts to raise money for former Rock Hill Police Officer Matt Crosby, who was injured in the line of duty in 2010.
Fifth-graders from the three schools raised $1,133.53, which will go toward efforts to build Crosby an accessible home. He was shot and paralyzed on the job while responding to a domestic disturbance call seven years ago. Students paid $1 to dress as their superhero of choice.
Crosby visited Sappington fifth-graders to say thank you. Students decorated posters and gave him a superhero cape as a show of support. In February, the same students made valentine cards for Crosby as part of a communitywide show of support.
Organizations throughout the St. Louis area have been raising funds and donating services to build Crosby a fully accessible home.