Sunset Hills man takes plea deal and 23 years for killing, dismembering wife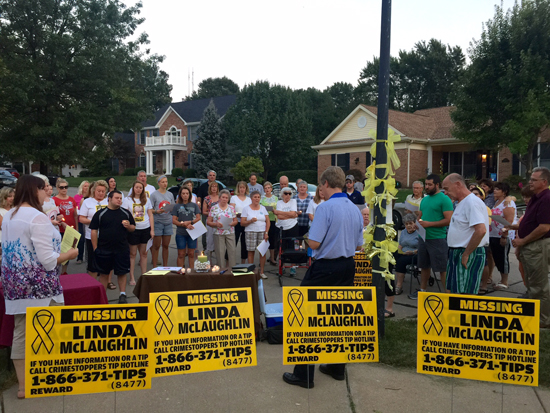 A Sunset Hills man accused of murdering and dismembering his wife and burying her body in a remote Missouri forest in 2015 will spend a maximum of 23 years in prison after taking a plea deal last week.
John McLaughlin, 61, has been in jail since 2016 on a second-degree murder charge for killing Linda McLaughlin, 57, who went missing June 1, 2015, sparking a search for her across the region and a series of candlelight vigils held by church and family members. Her body was found in 2016 in the Mark Twain National Forest, nearly a year after her disappearance. Her husband was charged with murder the next day.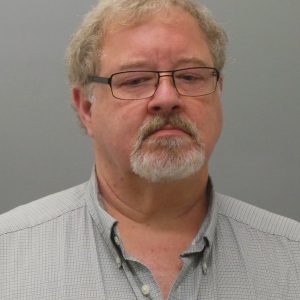 Under the plea deal, McLaughlin could serve as little as nine years for killing his wife, in addition to the three years he spent waiting for trial. Parole officials could let him out in as little as nine years, when he will be 70 years old.
After a 35-year marriage, the McLaughlins were in the middle of a divorce at the time Linda McLaughlin disappeared, with a settlement hearing set to happen just three days after she was last seen meeting friends for dinner in Kirkwood. Linda McLaughlin was the owner and registered agent of the family business in Fenton, McLaughlin Hoist & Crane, which her husband ran.
At a June 28 hearing, St. Louis County Circuit Judge Nancy Watkins McLaughlin, who is of no relation to McLaughlin, accepted a plea deal between prosecutors and McLaughlin in which he pleads guilty to manslaughter, which will get him a maximum of 15 years in prison, four years for tampering with evidence and four years for abandonment of a corpse.
Watkins McLaughlin sentenced him to 23 years for all the charges, which have to be served consecutively.
He will be eligible for parole in nine years, when he is 70 years old, a spokeswoman for county Prosecuting Attorney Wesley Bell's office said.
Assistant Prosecuting Attorney Alan Key said in court that McLaughlin killed his wife by throwing her on a steel rack at the family's business. He then disabled the GPS on her car, left it near Carondelet Park in St. Louis city, dismembered her and buried her in a shallow grave in the Mark Twain forest, roughly 160 miles southwest of St. Louis.
Detectives' probable-cause statement on John McLaughlin says that the McLaughlins were at the family business at 7:30 p.m. the night she disappeared, after she was last seen by friends at 7 p.m. The husband drove his truck to the family farm in Gerald and arrived at 1:30 a.m. His wife's bracelet and DNA were later found at the property in a farm structure. The husband left the farm at 7:30 a.m. June 2, parked his truck at the remote location where her body was later found, and arrived back in Gerald at 1:30 p.m. that day, detectives said.
John McLaughlin was set to face a jury trial May 28. But the trial was unexpectedly called off at the last minute and delayed to November. The McLaughlins' sons sued their father last year for wrongful death for killing their mother, citing an "evil motive."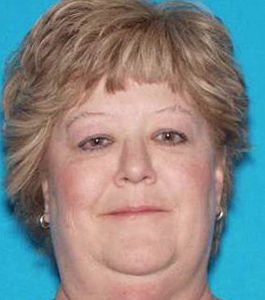 One of the McLaughlins' sons and both their daughters-in-law spoke in court last week against the man accused of murdering a loving grandmother.
It was Linda McLaughlin's dependability taking care of her grandchildren that first raised alarms about her disappearance. The Sunset Hills Police Department was the first agency to investigate, responding to the family's house on Meadowglen Lane when daughter-in-law Renee McLaughlin went to drop her children off at their grandmother's house the morning of June 2 and realized she wasn't there.
Now prosecutors say that John McLaughlin was still burying his wife's body in a shallow grave at the time Sunset Hills investigators arrived on the scene.
Signs advertising McLaughlin's disappearance soon popped up around Sunset Hills.
But as family members and fellow church-goers attended vigil after vigil for McLaughlin, her husband never made an appearance.
"We're just missing her," McLaughlin's brother, Crestwood resident Richard Sexton, told The Call after one of the vigils. "If you didn't have the opportunity to meet her, you really missed out, because she'd do anything for anybody … This is the most caring, the most loving, the kindest person I've ever known in my life. And I would have said that a year ago, I would have said it four months ago, I would have said it three months ago and I'm saying it right now."