Students shine in skating event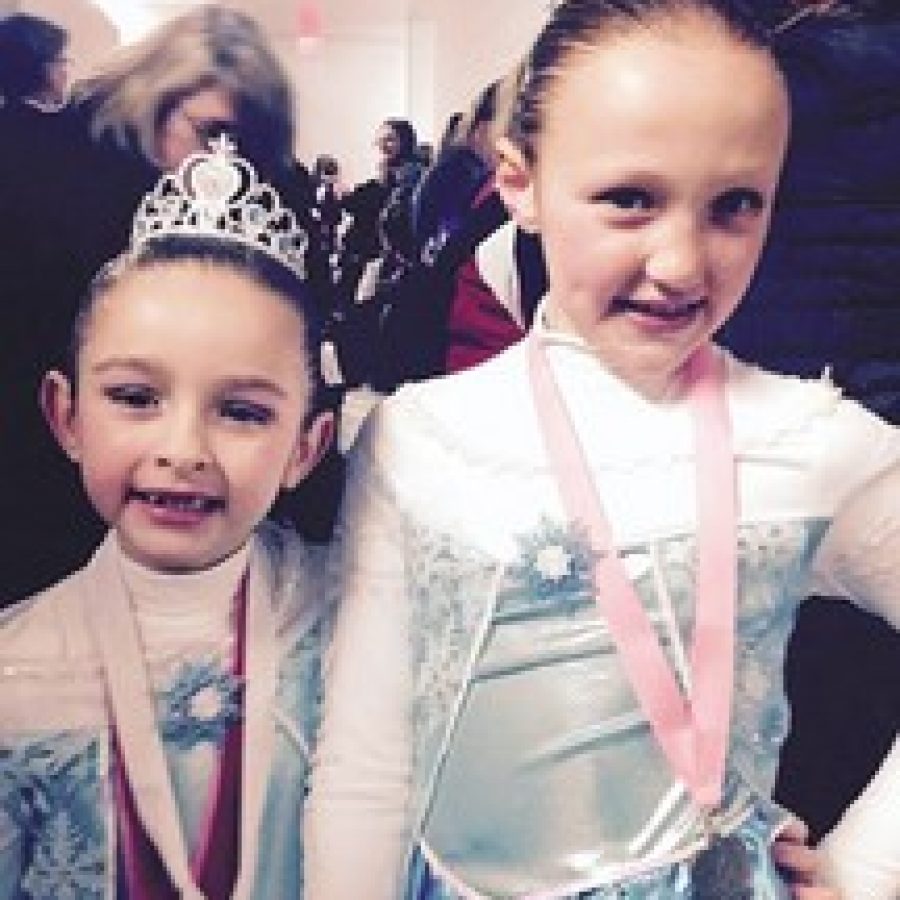 Long Elementary School second-graders Ella Shelton, left, and Elizabeth Cleary, right, along with first-grader Sydney Thurmond, not pictured, skated to success at the recent Sweetheart Open skating competition at the Kennedy Recreation Center.
The girls' figure skating team Synergy Formation placed first overall.
Ella placed first in the solo spotlight, second in her solo compulsory and third in her solo program.
Skating runs in the Shelton family, as fifth-grader Sadie Shelton competed with Synergy Beginner 2 in Chicago the same weekend. Her team placed second in their event.