Students learn respect, cooperation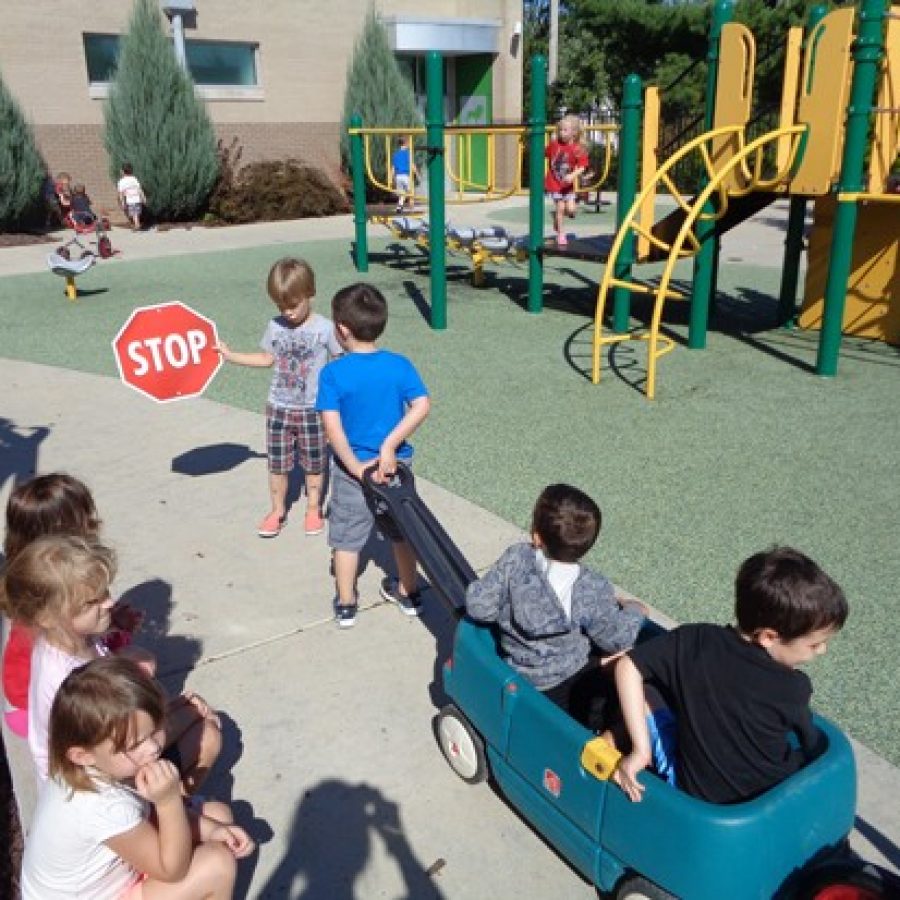 Prekindergarten students at Lindbergh Early Childhood Education recently stopped traffic during a playground-based lesson about respect and cooperation.
Friends in the Piglet and Hippo rooms took turns using two wagons, and each group waited patiently as their classmates took a drive one time around the playground.
In a news release, Piglet room teacher Shirley Phillips said this was a great learning experience as students followed rules, waited their turn and shared the wagons with one another.