Student raise funds for USO Care Packages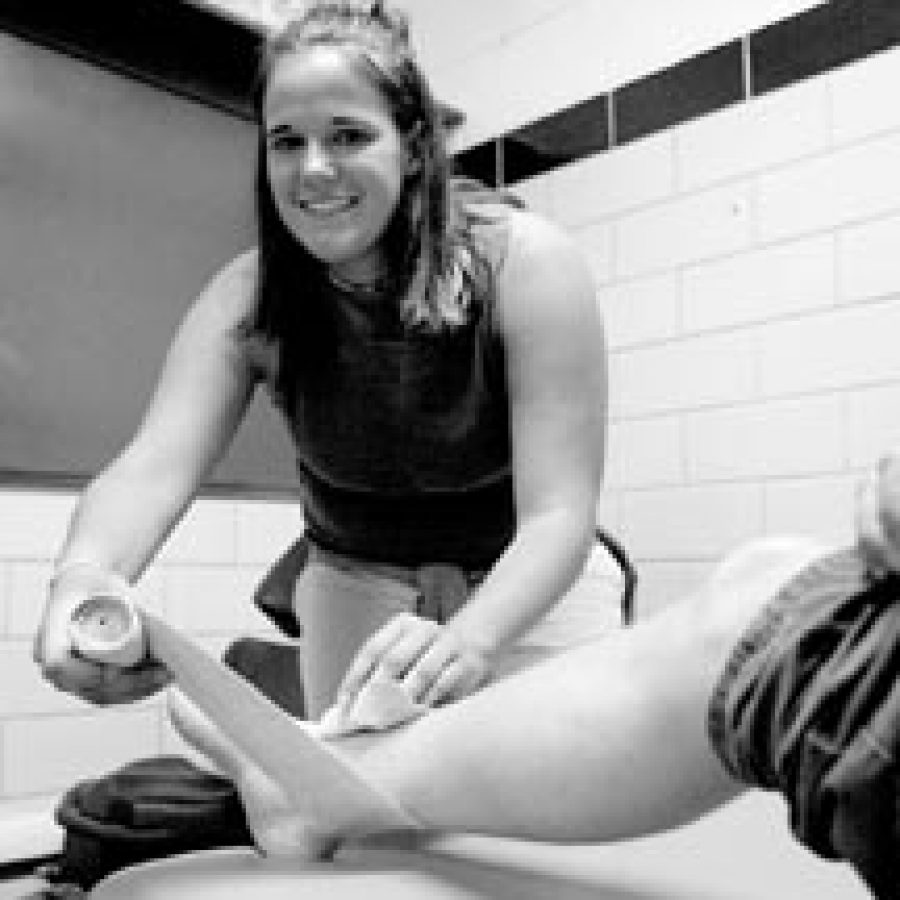 The war with Iraq may be winding down, but the support for American soldiers re-mains strong at Oakville Senior High School in the Mehlville School District.
French Club, German Club and Spanish Club students recently organized a "spare change" collection at the school. The two-week campaign netted $600 for Operation USO Care Package. The money is being used to put together special care packages for members of America's armed forces.
Each care package contains toiletries, phone cards and a disposable camera. The first frame of each camera was used to take a photo of the students. That way, the soldiers will have a face to go along with the donation.
Oakville High was able to purchase supplies for 18 USO Care Packages with the donations it received.
Besides the supplies in the USO Care Packages, students also included letters of encouragement for the soldiers. Sponsors of the foreign language clubs at Oakville are Keri Wilson (French), Caryn Miller (German) and Jeanne Weber (Spanish).