St. Louis County restaurants will reopen for indoor dining Jan. 4, with these five changes
Restaurants in St. Louis County will be allowed to reopen for indoor dining Monday, Jan. 4, after being closed for the last six weeks as COVID-19 hospitalizations skyrocketed. Since hospitalizations are now on a downward trend, county officials are allowing restaurants to reopen indoors with five key changes to how they can operate. 
Hospitalizations and cases of the coronavirus have decreased since the record highs seen the week before Thanksgiving when the indoor dining ban and a stay-at-home advisory went into effect. Cases of the virus are still at some of the highest levels seen in the county, but are on a downward trend as residents seem to have taken public health experts' advice to stay away from large holiday family gatherings.
In data released Tuesday by the St. Louis Metropolitan Pandemic Task Force, the daily number of new hospitalizations in the St. Louis region increased to 110, still nearly triple what hospitals say they can sustainably handle, while the seven-day moving average for new hospitalizations decreased from 99 to 98 and the seven-day average of total patients hospitalized decreased from 842 to 838.
Restaurants have been limited to outdoor dining, curbside and takeout since mid-November as the county is under a stay-at-home advisory that extends to the end of the year. A group of restaurants led by South County Italian eatery Bartolino's South sued to overturn the dining ban, but the Missouri Court of Appeals ruled against the restaurants, which eventually withdrew the suit.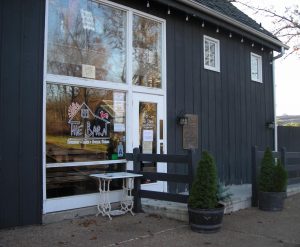 County Executive Sam Page announced Wednesday that the indoor dining ban would end, with five key changes to how diners can eat inside restaurants. The changes are a collaboration from meetings between officials from the county Department of Public Health and a group of restaurant owners. 
Even with the five changes, Page said that studies have shown that indoor dining is still a risk for transmitting the coronavirus, since people can't wear masks while eating and indoor ventilation systems have been shown to spread the virus among diners even if they are not near each other. 
"It's up to all of us who value a dynamic restaurant scene in St. Louis County to support those local businesses as they weather the COVID storms," Page said, but he added that there are risks: "It's important to emphasize that we're able to make this policy change because the numbers are going in the right direction. But it's also important for everyone to realize that indoor dining, even with these protocols, continues to pose substantial risk to employees and patrons alike."
The five changes going into effect when indoor dining reopens Monday are:
1. Occupancy will be limited to 25 percent of the fire code capacity, or the amount that keeps diners at tables 6 feet apart, whichever is lower. Banquet facilities will also be limited to 25-percent capacity or 50 people maximum. 
2. New mask protocols will be set to better protect restaurant workers. Those will be announced in an order posted to stlcorona.com later Wednesday, Page said. 
3. Restaurants and bars will be required to close by 10 p.m.
4. Some bars will have to install physical barriers like plastic or Plexiglas. 
5. Restaurants will record the names and contact information for people who dine in to assist with contact tracing.