South county man honored as an Ageless-Remarkable St. Louisan
At 90 years old, this honoree still plays golf once a week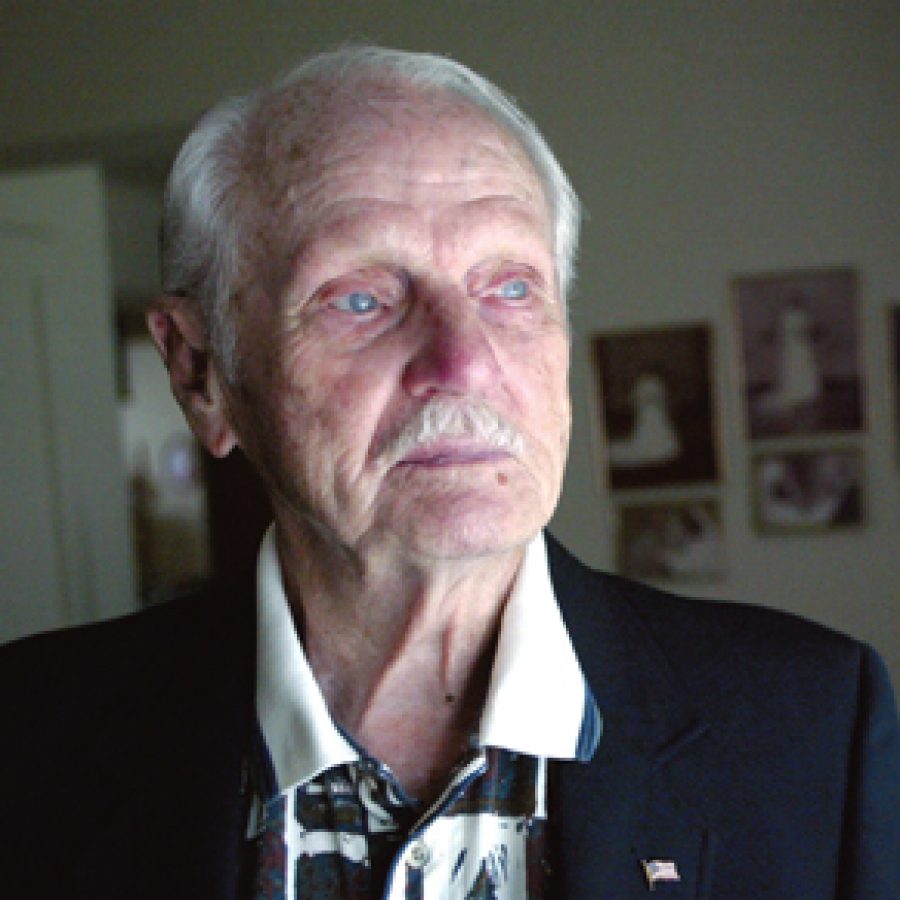 Willis Atchison of south county has a schedule that would make a young man tired.
At 90 years old, this retired insurance executive is commander of American Legion Stockham Post 4, an active member of the Gravois Kiwanis Club, a sculptor, an avid golfer, a repairman, a volunteer at trivia nights and barbecues, a deacon and elder at Affton Presbyterian Church and a proud grandfather.
On Nov. 9, Atchison will be among the 24 honorees at the St. Andrew's Resources for Seniors' sixth annual Ageless-Remarkable St. Louisans gala in the Chase Park Plaza's Khorrasan Ballroom. The program honors dynamic older adults who remain an active force in the St. Louis metropolitan area.
"My granddaughter nominated me," Atchison said. "She told them about the various things I've been involved with to raise money for disadvantaged children over the years."
Originally from La Crosse, Wis., Atchison fell in love with his future wife, Betty, at a USO function shortly after returning from World War II. He's been here ever since.
"I served in the Aleutian Islands," he said. "I was up there when the Japanese invaded Attu. That island was about 40 miles away. We built a runway there. I got stuck up there for three years."
Before sending him to the Aleutian Islands, the Air Force trained him to maintain P-38 fighter plane engines at a base in Hollywood, Calif.
Every evening, he and other trainees frequented the Hollywood Cafe, where he built a collection of autographs from such film stars as Ward Bond, June Dupree and Florence Lake.
"They're probably worth something today," he said.
From sunny Hollywood, he was transported to the island archipelago, where he spent three years 762 miles from Russia.
"We built the longest runway in the world," Atchison said. "We never did use it. Had a couple of B-17s we used as rescue ships. Had a boat that they could drop when somebody went in the water.
"Weather was our worst feature."
He came to St. Louis a total stranger, but soon began work for the Lincoln National Life Insurance Co., now Lincoln Financial Group. He and Betty raised three children.
"We have about 25 in our family now," he said, pointing to a shelf crowded with pictures of smiling grandchildren.
Atchison measures time by his golf score.
"I shot a 76 when I was 76," he said. "When I was 80, I got a hole in one. I still play once a week. It's a fun game, but it takes a lot of time."
And once the subject of golf is broached, visitors have to see what may be the world's largest collection of golf balls.
"I never lose any golf balls. I'm always right down the middle," he said. "I don't hit them very far any more. I've got so many golf balls, I don't know what to do with them."