Healthy Living by Carl Hendrickson: Slow down biological clock, stay active
"Healthy Living" by Carl Hendrickson
For the Call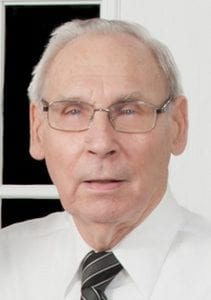 I'm sure you've noticed, as have I, that some friends look and act a decade older than their actual age, while others seem to age slowly, looking and acting a decade younger.
What is the difference?  How do some seem to slow down the biological clock?
My doctor asks at my annual physical what I am doing to stay physically healthy and mentally alert.  How much physical and mental exercise?
There is much that we older adults can do to stay physically healthy.  I am sure most of you do not neglect to exercise your body regularly.  Physical exercise has become a phobia for young and old.        
Unfortunately, many older individuals neglect to mentally stimulate the brain.  Once we leave the work force, we lose our built-in social network and have fewer opportunities to engage in interaction with others.  This interaction is important for mental alertness.
Something that I find useful now that I do not have an 8-to-5 job is to prepare a schedule.  When working I knew each day what had to be accomplished.  My legal clients or my supervisor always made sure I was exercising my mental capabilities because of the tasks assigned to me.  As a retiree I wake with a blank slate, without any schedule, and could waste away the day doing nothing that will stimulate my mind.
Continually learning is another way to stay mentally fit.  Community college has excellent educational opportunities for young and old.  I have taken courses on writing and computers.  Not only do I challenge my brain, I learn or improve my skills.
In fact, this month I will be taking a computer course at the Meramec campus.
If you wish to improve your communicating, listening and leadership skills and want to mingle with like-minded individuals, I would suggest looking into a Toastmasters program.  Toastmasters International is a world leader in communication and leadership development, with 350,000 members in over 140 countries.    
South County Toastmasters is one of more than 16,000 clubs.  It meets from 7 to 9 p.m. Wednesdays at the MetLife Building off Tesson Ferry Road.  Its membership is comprised of all ages and both genders.  Guests are always welcome. For more information, visit www.toastmasters.org or www.southcountytoastmasters.org.       
Another way to never grow old is to write. Everybody has a story.  Our children and grandchildren know little of the times in which we grew up. Write your story for them.  It will be appreciated, and you will find much enjoyment in looking back over your life.
The community college system has excellent courses on writing your story with some very fine instructors.
I have written my story for my children and grandchildren and have also assisted an elderly aunt of my wife, a nun in her 90s, to write her story.         
Stay mentally active.  Slow down that biological clock.