Self-sufficient Hancock High student sets her sights on doing social work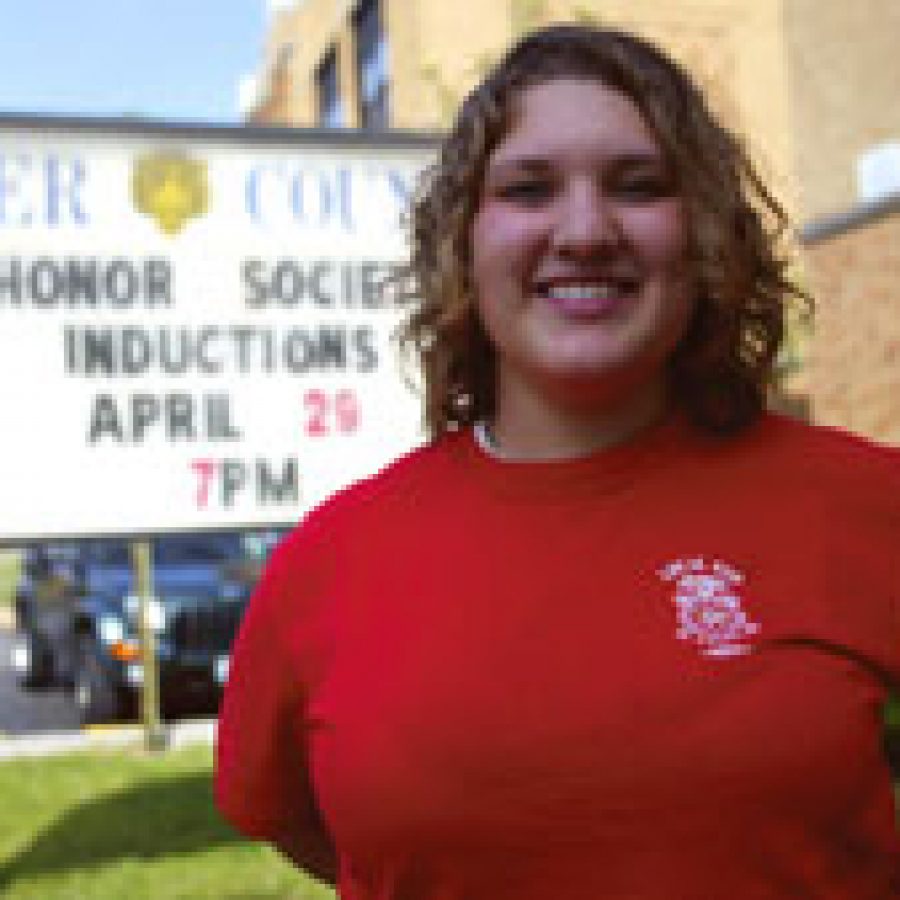 Someone some day will walk up to Emily Brauch and ask a question for which she has the answer.
That's why this determined 17-year-old Hancock Place High School senior wants to go into social work.
"Last year, when my school got a soccer team, I decided to sign up with a couple of my friends," Brauch said.
"That's about the time when my home life started on a roller coaster and I ended up moving out. All summer long, I was in this haze and didn't know what was going to happen to me," she said.
Her soccer coach, Amanda Van Horn, wasn't ready to give up on Brauch.
"Next year, when I don't feel like getting up in the morning, I'll hear her voice in my head, telling me to suck it up," Brauch said. "She only wants to see me do well."
Many people at Hancock are in Brauch's corner.
"She's had to overcome some personal obstacles," counselor Bob Brendt said. "We're really proud of Emily. She didn't let a lot of stuff that has slowed other kids down get to her."
Facing the end of her high school years has given the self-sufficient teen a motivation of sorts.
"I love high school," she said. "It's really sad that I'm leaving."
But she's chosen to go into social work when she attends Southeast Missouri State this fall.
Over the summer she will work as a camp counselor at Wonderland Camp in the Ozarks. The camp caters to the physically and mentally disabled ages 6 to 84.
"Mrs. Van Horn thinks we're going to bake cookies together this summer, but I'll probably stay at the camp until it's time to go to SEMO," said Brauch.
At SEMO, her studies will begin with courses in child care and guidance. She plans to take psychology, child growth and development, and child psychology.
Later, Brauch said she plans to earn a master's degree in social work.
"My home life is why I want to go into social work," she said. "How do you elaborate on that? Last year, it got really bad. No one was really there to help me."
Her teachers said Brauch is adept at helping herself.
"I've had Emily for several years," said English teacher Laura Oldham. "She cares about her grades. She cares about what she's doing.
"She's been very forthright in planning her future. She's excited about going to SEMO. She's a very good self-motivator," Oldham added.
The English teacher pointed to a class writing assignment as an example.
"I have the seniors create a memory book spanning their entire life," Oldham said. "Emily, from day one, got all of her materials together, wrote wonderful papers, went above and beyond what was expected. She probably has the best book in the class."
Throughout her high school career, Brendt said Brauch has been involved in Hi-Step, a program aimed at putting grade school children in contact with high school students who urge them to avoid peer pressure.
What does she advise young people about high school?
"Don't take anything for granted," the Hancock student said. "That's pretty cliche, but you should enjoy everything you have right now."
Brauch said that she's learned to appreciate what she has from Van Horn.
"I don't think she knows how she's really influenced me," she said. "I pretend to ignore her, but I hear her. I told her that I wrote something about her, but I wouldn't let her read it. Now, she can see it in the paper."
She also will be able to see it in Brauch's career choice.
"Why do I want to do this?" Brauch asked. "All of my life, I was looking for somebody to tell me the answers to my questions and nobody would.
"I want to be able to talk to somebody some day and help them," she added.