Returning starters bring experience to 2016 Mehlville High football team
Mehlville football coach sets realistic goals for his squad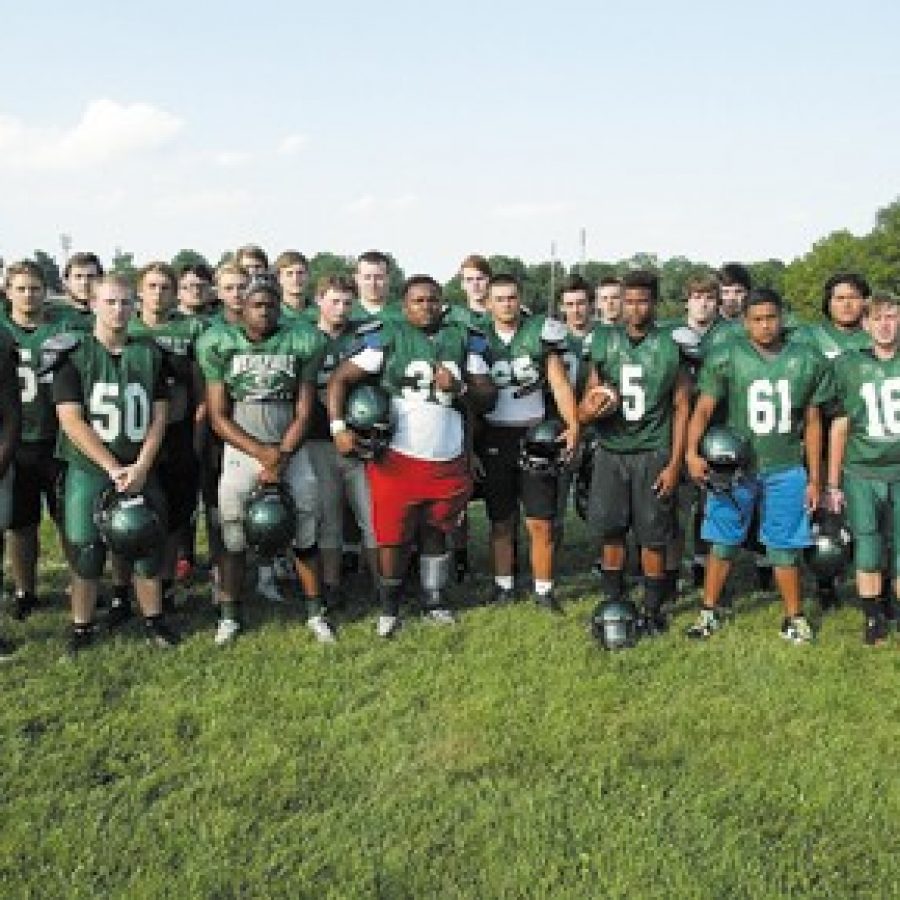 In high school sports, turnover is inevitable every year with graduation, but every so often teams get back most of their players — that is the case this year for the Mehlville High School varsity football team.
As the 2016 season gets underway, the Panthers, despite coming off a 3-7 season in 2015, have a better chance at success this year with most of their starters returning.
Panthers head coach Kent Heinemann said his core group is healthy and looking good so far, and he hopes his players will continue to improve throughout the season.
"Most of these guys saw a significant amount of playing time last year, if not started all last year, so they are all back, which is rare … They've all done similar things and so they are kind of ahead in that aspect," Heinemann told the Call. "They played a lot, but we only won three games last year. So they are still improving, but we are excited to have them back.
"I feel like our leadership is really good this year. The guys are taking ownership, from the beginning of summer, and their energy has been great all summer and they are excited to get going."
Returning starters for the Panthers this season are starting quarterback Brendon Mady, running back Jabari Shelton and core receivers Tim Ghormley, Chase Matzen and Connor Wright.
Heinemann said that the experience of his returning players should be a contributing factor to the success of the Panthers this season.
"They are more athletic than last year, a year more mature and they are ready to get at it," he said.
The Panthers have struggled in recent years and are trying to inch their way back to being a dominant force. Winning a state championship is not a likely scenario, but Heinemann has set some realistic goals for his squad.
"We open up with three really, really tough opponents. We open up with Francis Howell, then Pattonville, then we are at Hazlewood East, playing on a Saturday," he said. "So if you look at that, that is a challenge in itself. But we've talked to the kids about our goals …
"We definitely want to win a conference championship and put ourselves in position for maybe a home game for week 10. I think those are attainable goals."